This is a custom-built road case for the Panasonic PT-RZ660 projector.
The dimension of the unit is approximately 1150W*600D
We utilized 9mm laminated plywood in black, including 10mm EVA/PE foam lining for the main case compartment. EVA foam acts as a stabilizer, securing the unit firmly in place.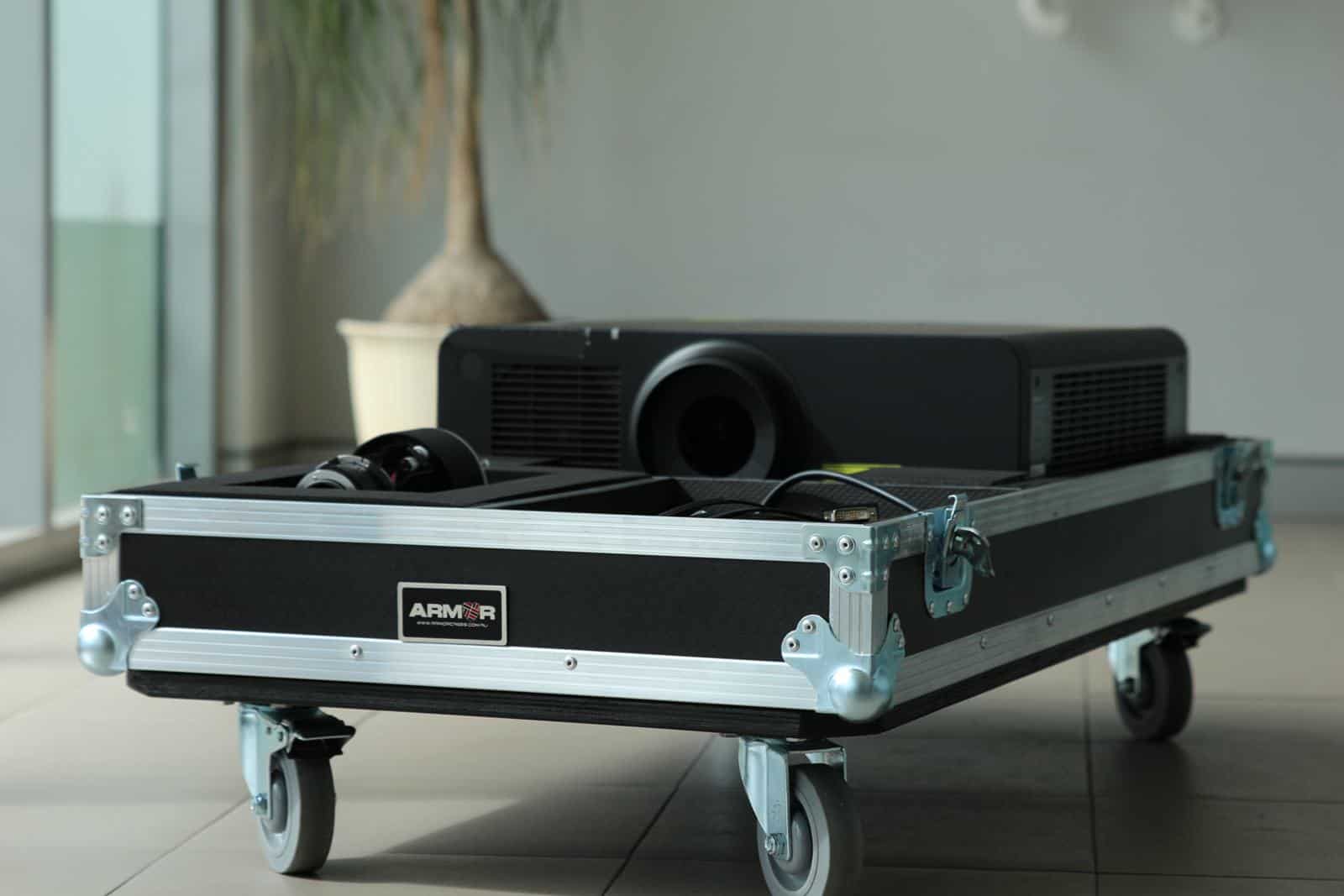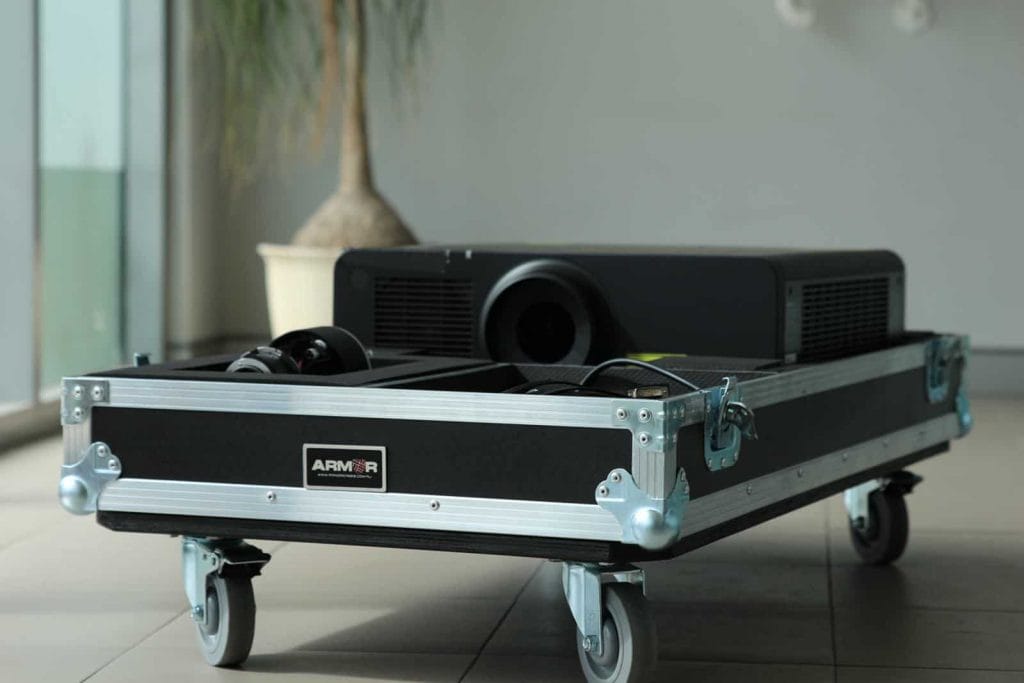 The case also features a lift-off lid with two low base dividers to create three partitions in all: one each for the projector, lens, and accessories.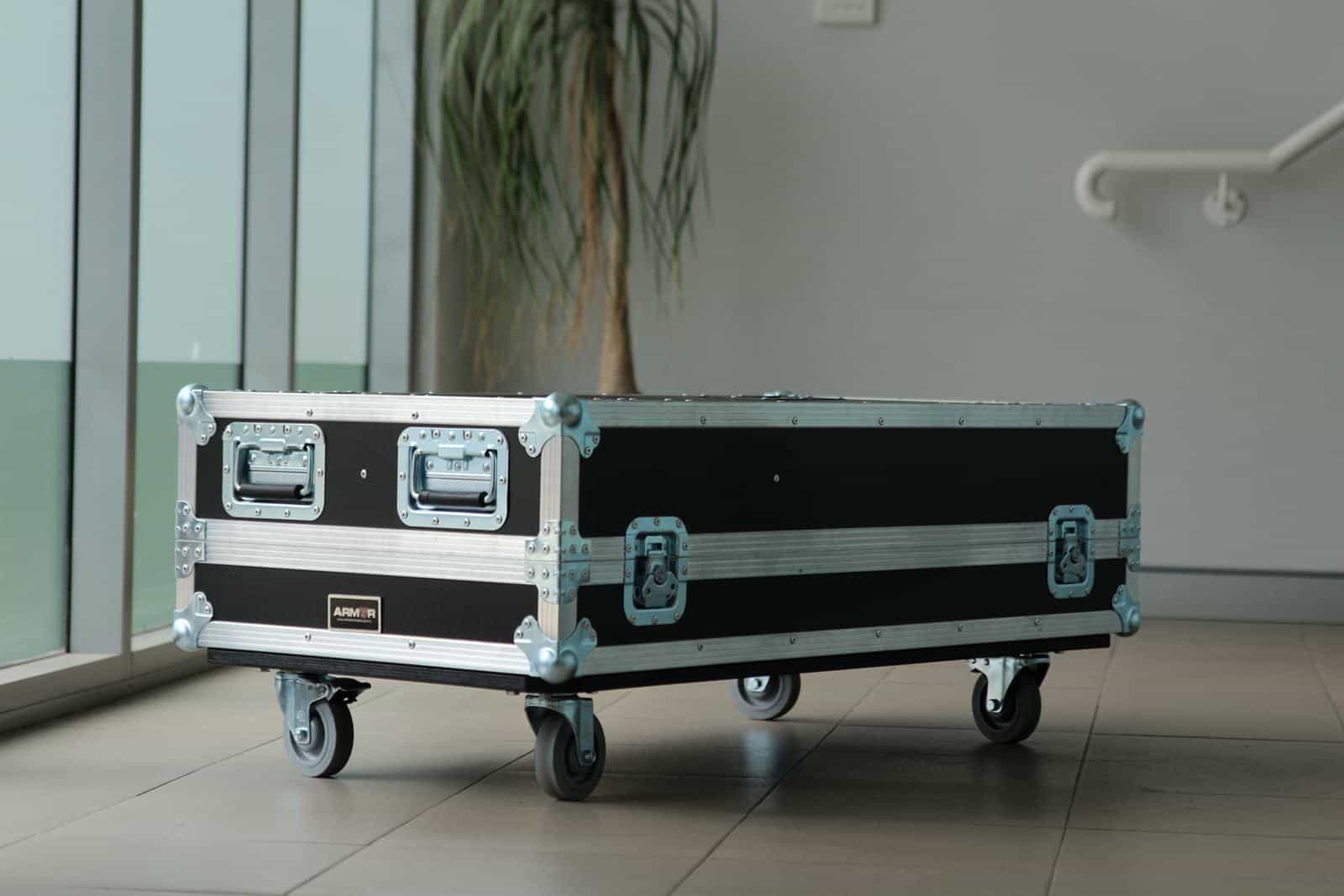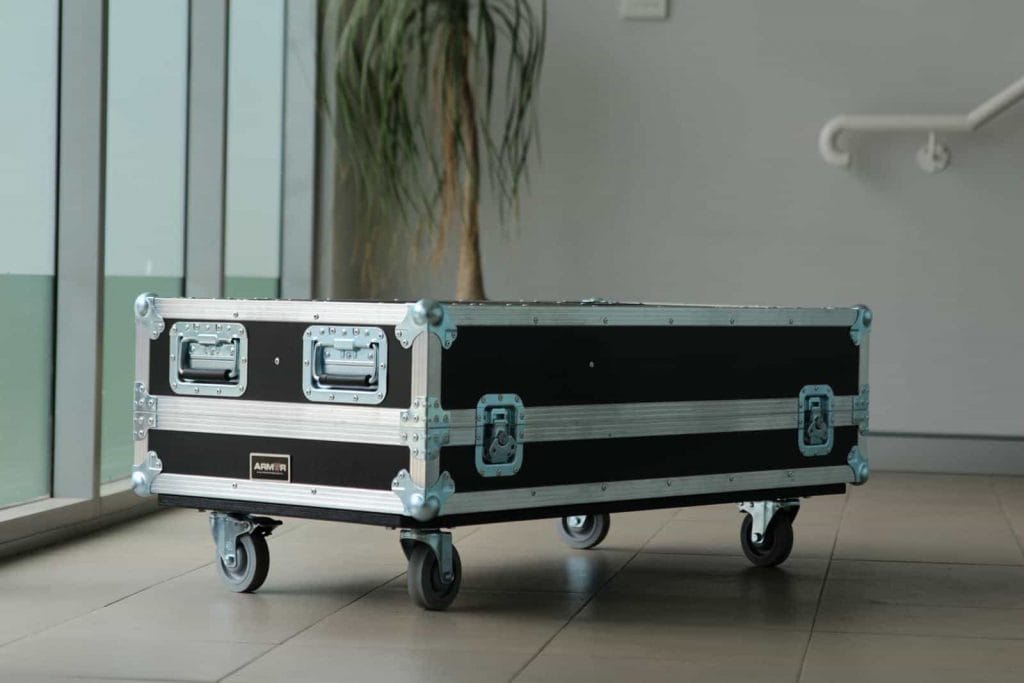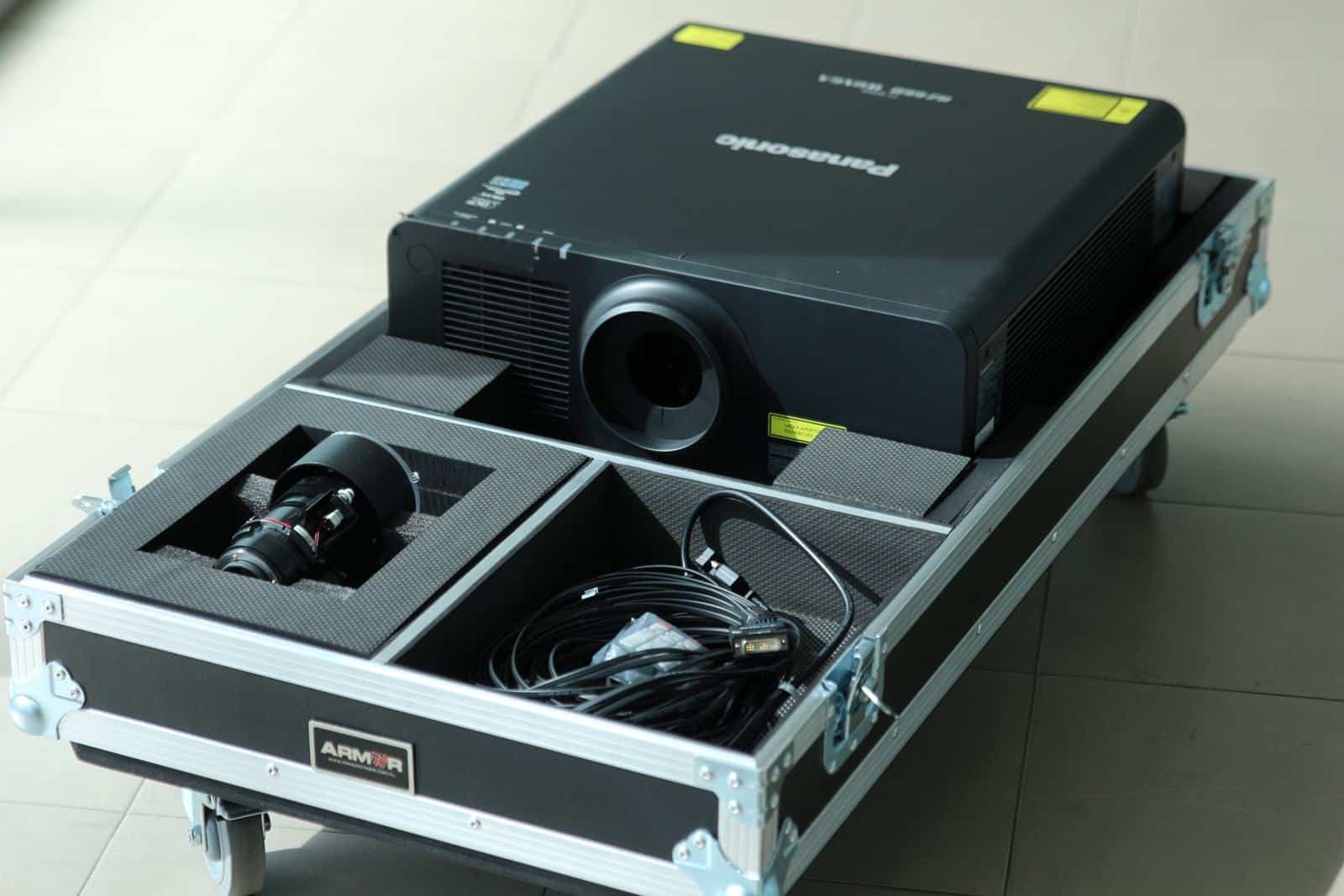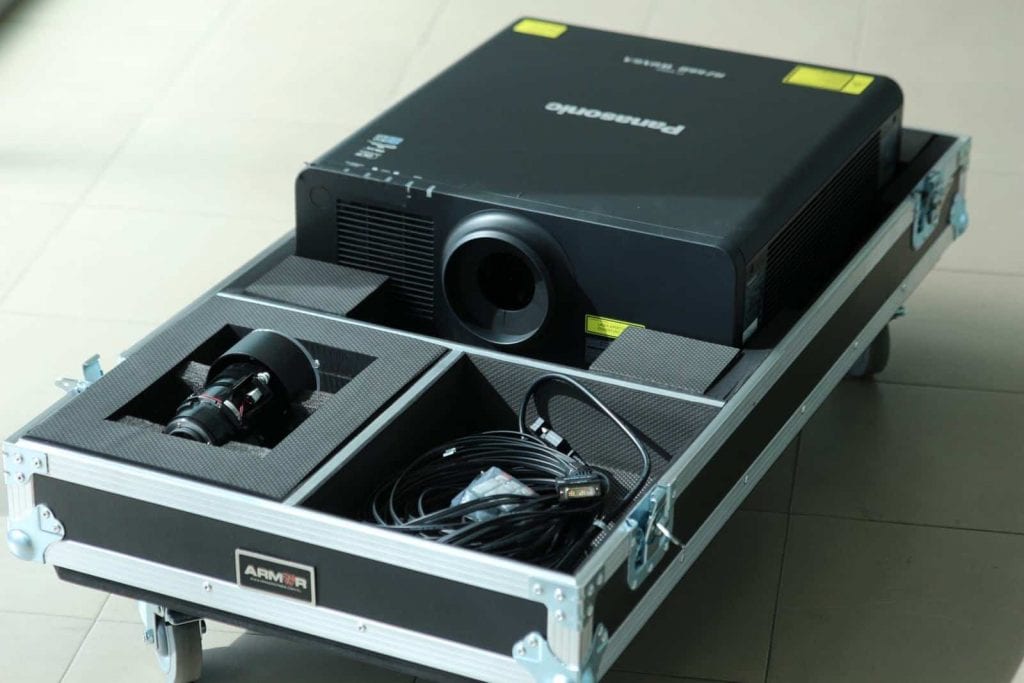 For handling, there are four medium latches: two apiece, for the front and rear parts. Movement is accomplished by four 4-inch Carjet castors, two with breaks, plus castor dishes, and heavy-duty ball corners and extrusions.
The door features a front opening hinged-door made out of laminated 9mm plywood and covered from surface-to-surface with 10mm EVA/PE foam.
This thoughtfully designed case, guaranteed to serve for years is backed by our generous 5-year warranty!