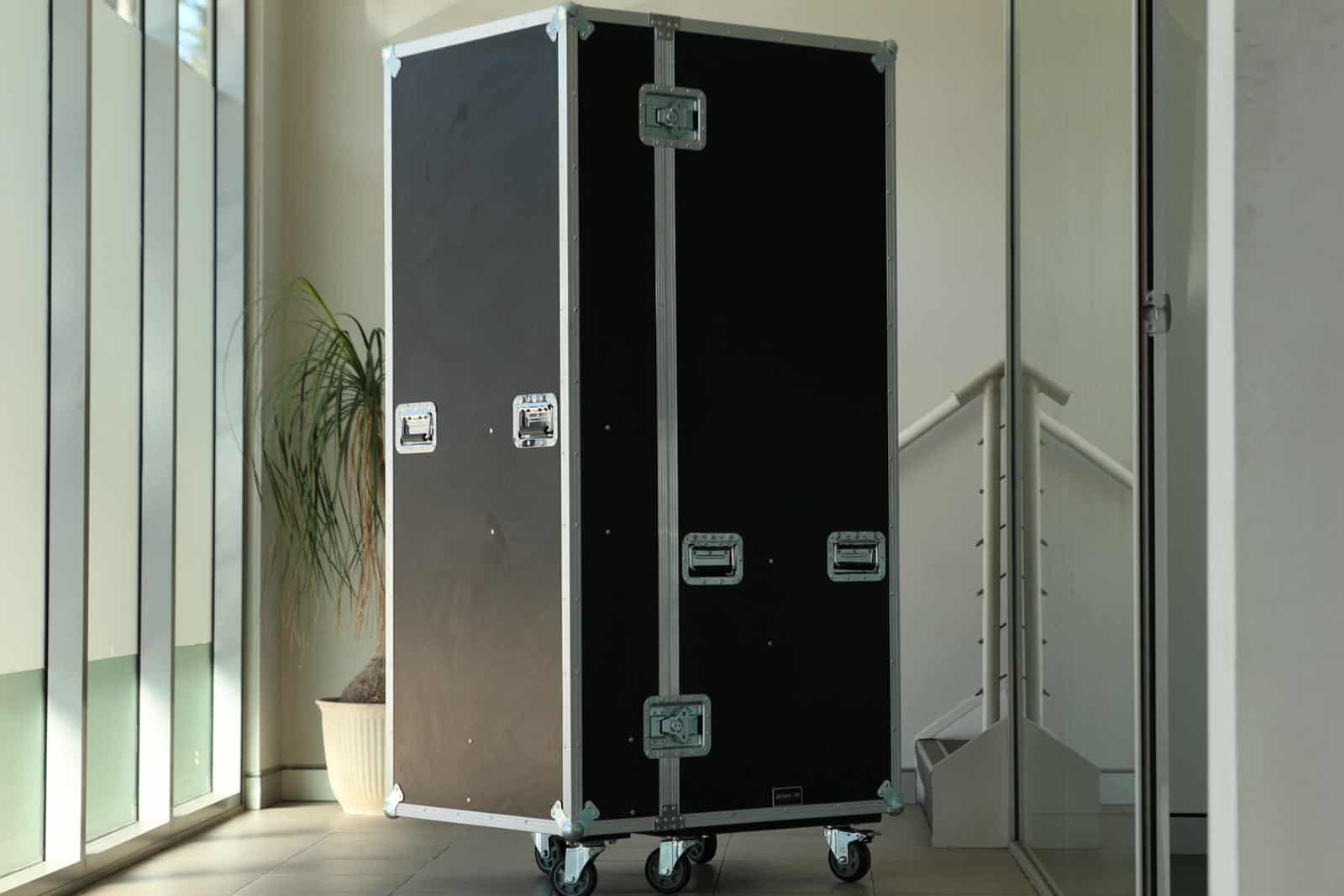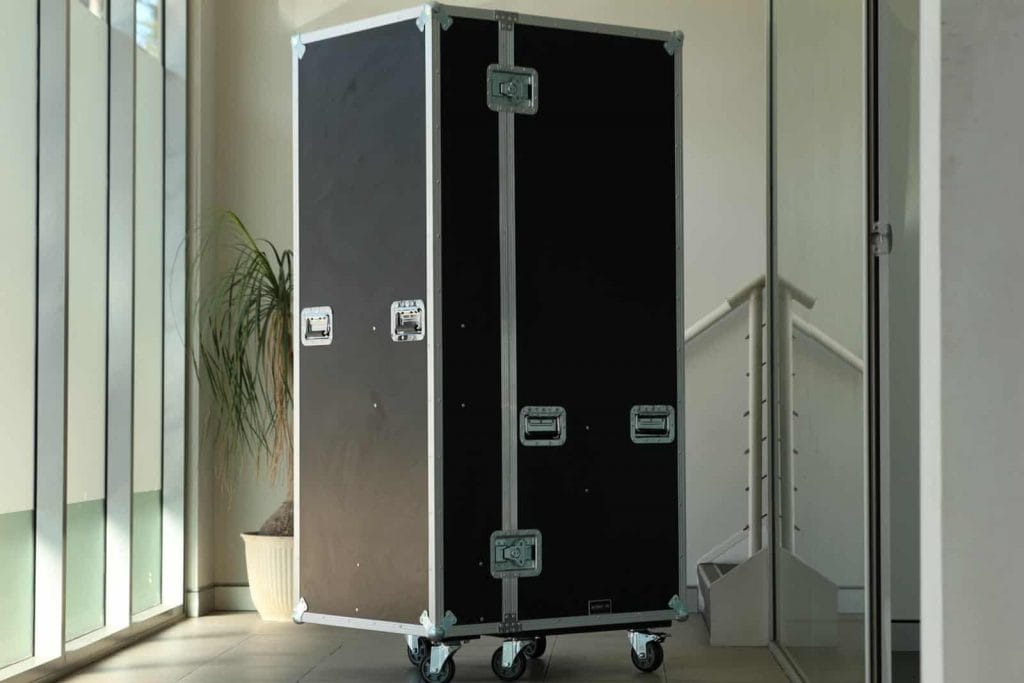 We present to you a road case built for the Arietta 65 Diagnostic Ultrasound system by Hitachi and accessories.
Approximate internal dimensions of the unit are 600W*820D*1620H(mm).
The Arietta 65 is relatively tall equipment, heavy too; therefore, there was the need for seamless roll-on, roll-off, necessitating the inclusion of a built-in ramp made out of extra-thick plywood.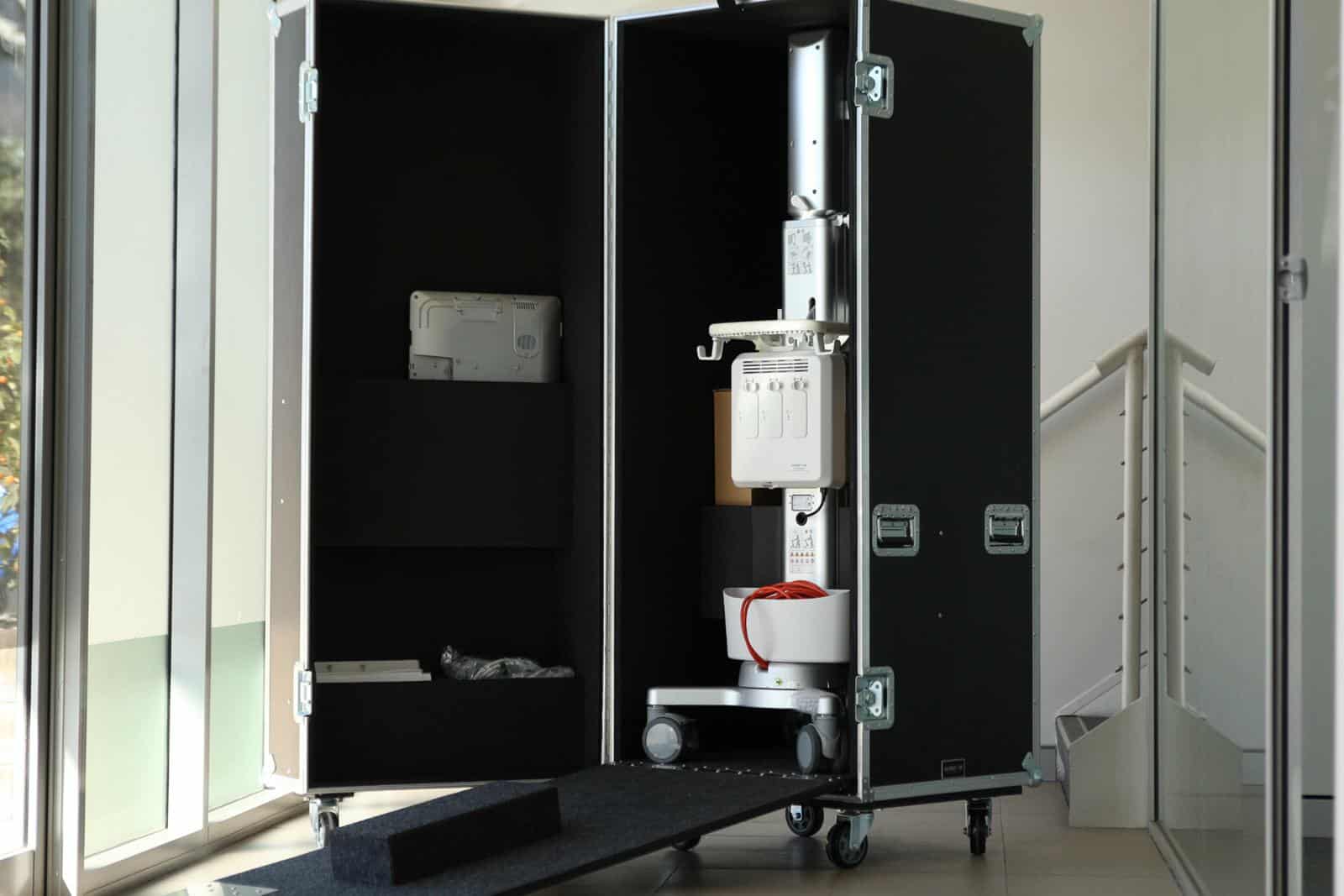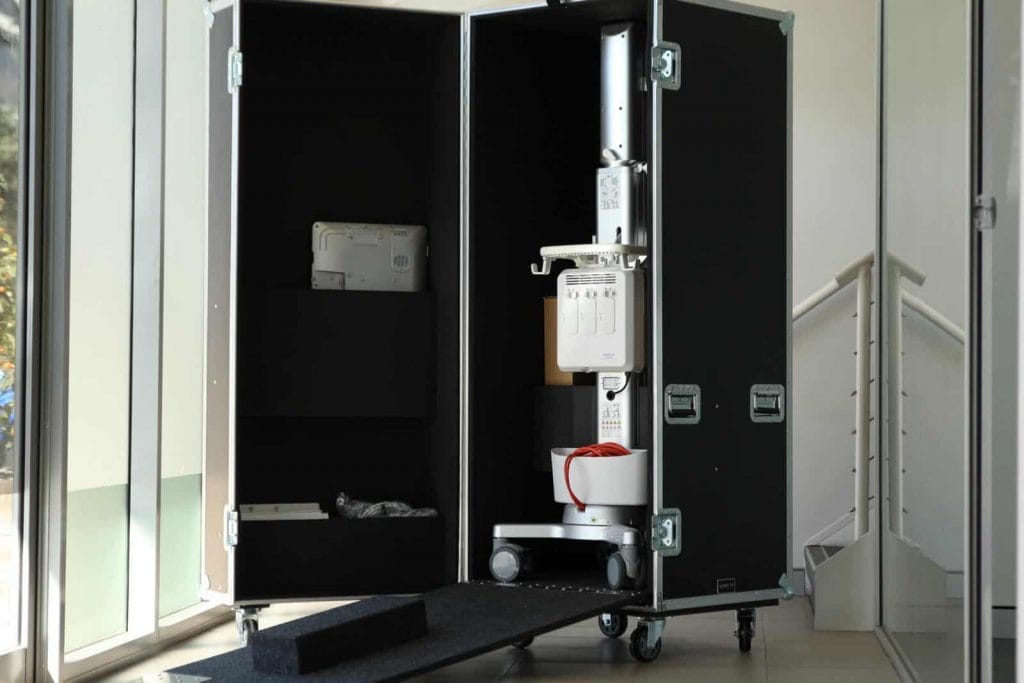 The Arietta 65 is a piece of highly-sensitive equipment; vibrations could potentially cause the diagnostic mechanisms to not be as accurate. To forestall the possibility of such, we utilized heavy-duty aluminium extrusions, ball corners, and 9mm EVA foam to protect the case in the event of a forceful impact.
The case features 3 door pockets for holding accessories and mobile devices on the front opening side door, including a piano hinge and two latches.
Full Specifications
Heavy-Duty Aluminium Extrusions & Corners
9mm Laminated Plywood w/ Black PVC Finish
10mm EVA Foam Lining
Front side open door with a piano hinge and 2x Latches
8x Handles (2x on each side of the case)
5x Carjet 4″ castors
1x Built-in Ramp
1X door pocket with 2 slots for screens and iPad
2X door pockets for other accessories
We have absolute trust this road case will put out many years of active service.