This is a custom-made road case designed for housing and transporting the AMPEG 810 Classic Bass Cabinet. It was commissioned by our client, an operator of tours here in Sydney, Australia. 
The AMPEG 810 Classic dimensions are approximately 670 x 435 x 1245 (WxDxH). 
This road case is comprised majorly of heavy-duty 9mm laminated plywood in black plus 10mm EVA foam lining.
The door is a lift-off lid design fitted with two medium latches on the left and right sides of the lid. Two medium latches sit on the front and rear of the road case, making four latches in total.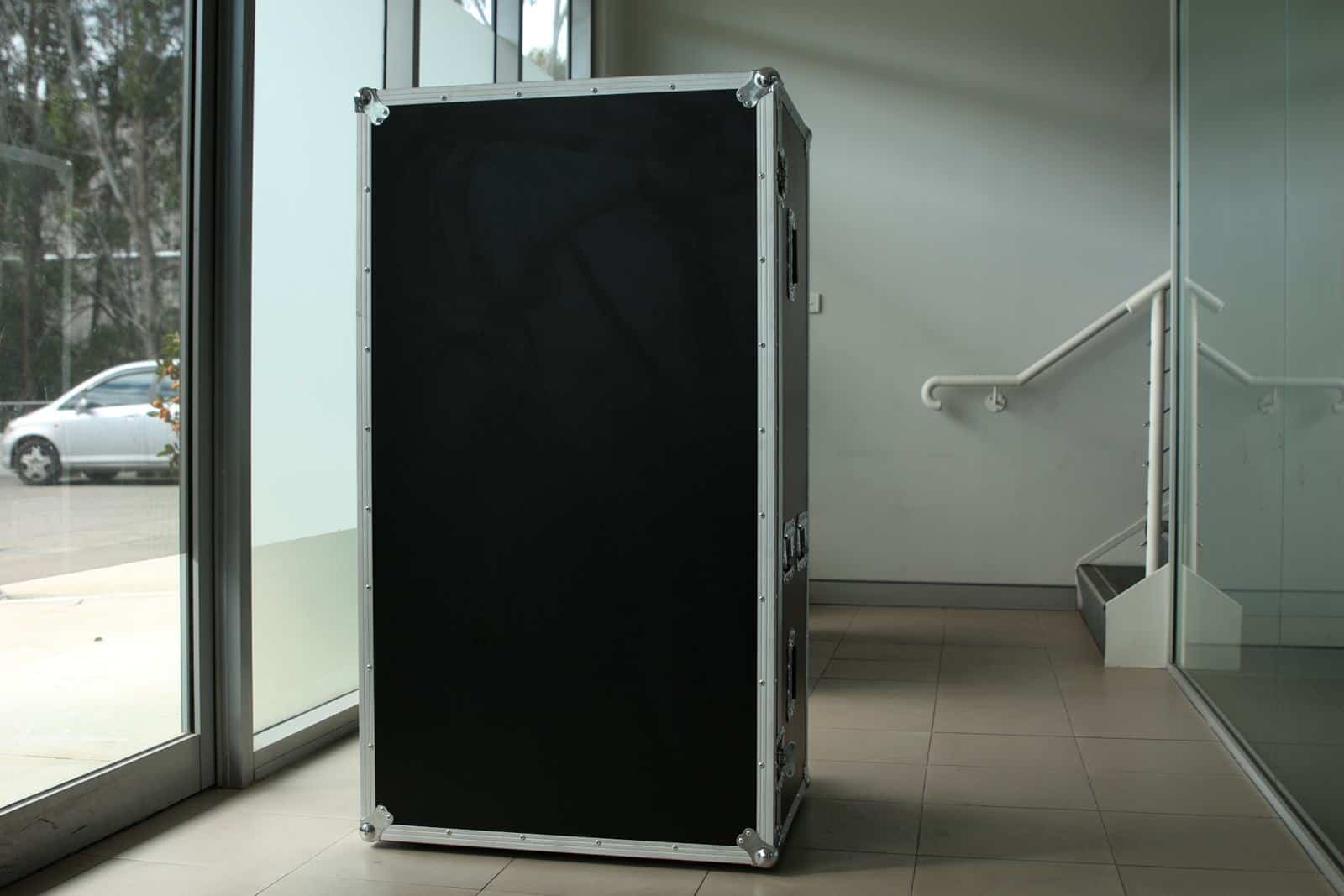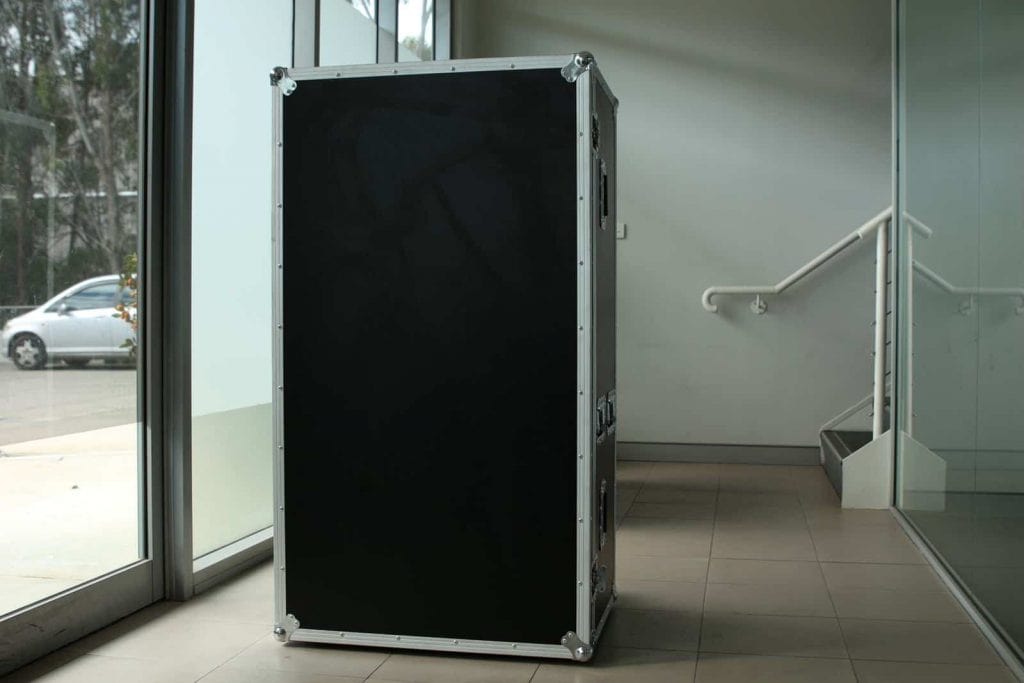 Heavy-duty ball corners with aluminium extrusions were fitted in, too. These will protect the equipment in the event of a forceful impact by absorbing the energy.
Mobility for this road case is achieved by the utilisation of four 3-inch castors, two with locks. We also included four rubber feet, one at each corner of the case, to enable it to stand on its side when in use.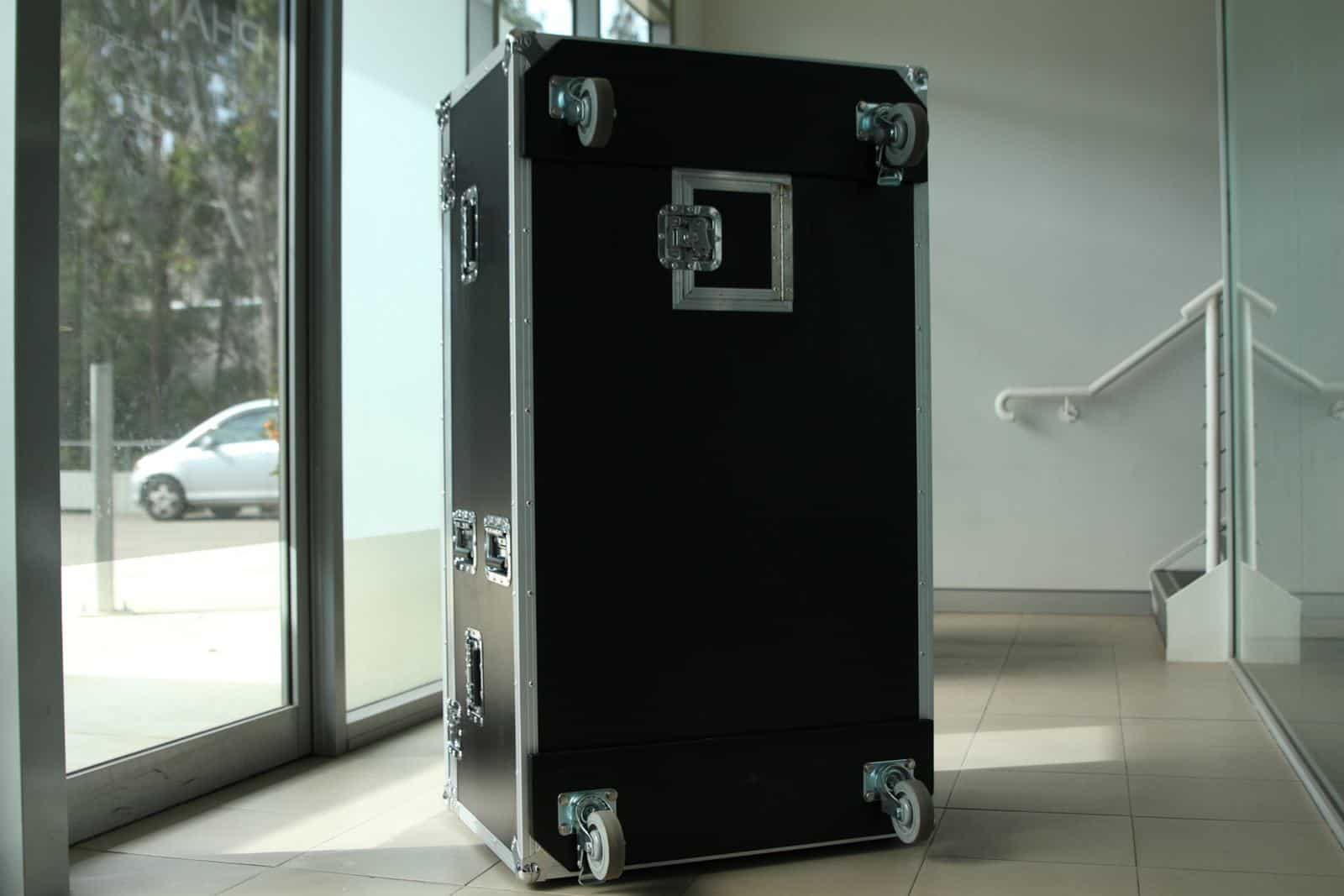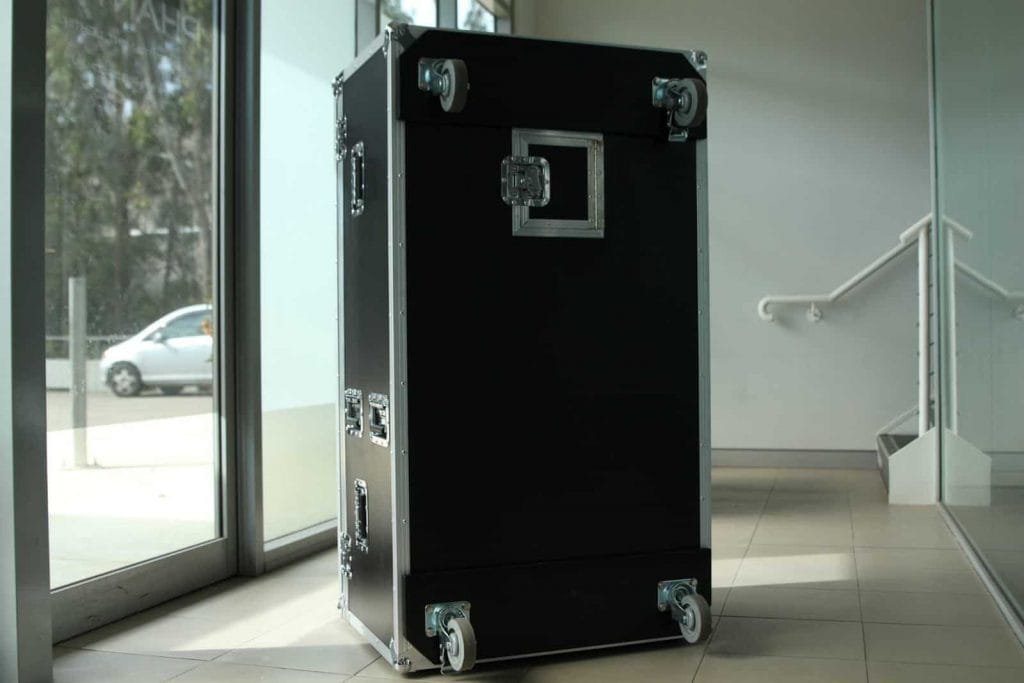 As always, this is another sturdy and functional road case, hand-built with the most premium materials and guaranteed to provide many years of protection to its charges. 
Remember: All our cases are backed by a 5-year warranty!
Full Specifications
Product Dimensions: 670W*435D*1230+15(Feet)=1245H
Road Case Specifications:
9MM laminated plywood in black
10MM EVA foam lining
Lift off lid design
Rear access door
1X medium handles on two sides (left and right) of lid
2X medium latches on front and rear of road case, 4 in total
4X medium latches on left and right of road case, 4 in total
Heavy duty steel ball corners and aluminium extrusions
4X 3″ Castors, 2 with locks
4X rubber feet