Our customer came to us with the requirement of a case to hold his musical keyboard. He had certain requirements for the case such as specific dimensions, a foam insertion mould and a bottom storage compartment to hold the power cable. Our team of experts were able to effectively design an appropriate solution for the customers needs, and as such a strong and durable case was fabricated.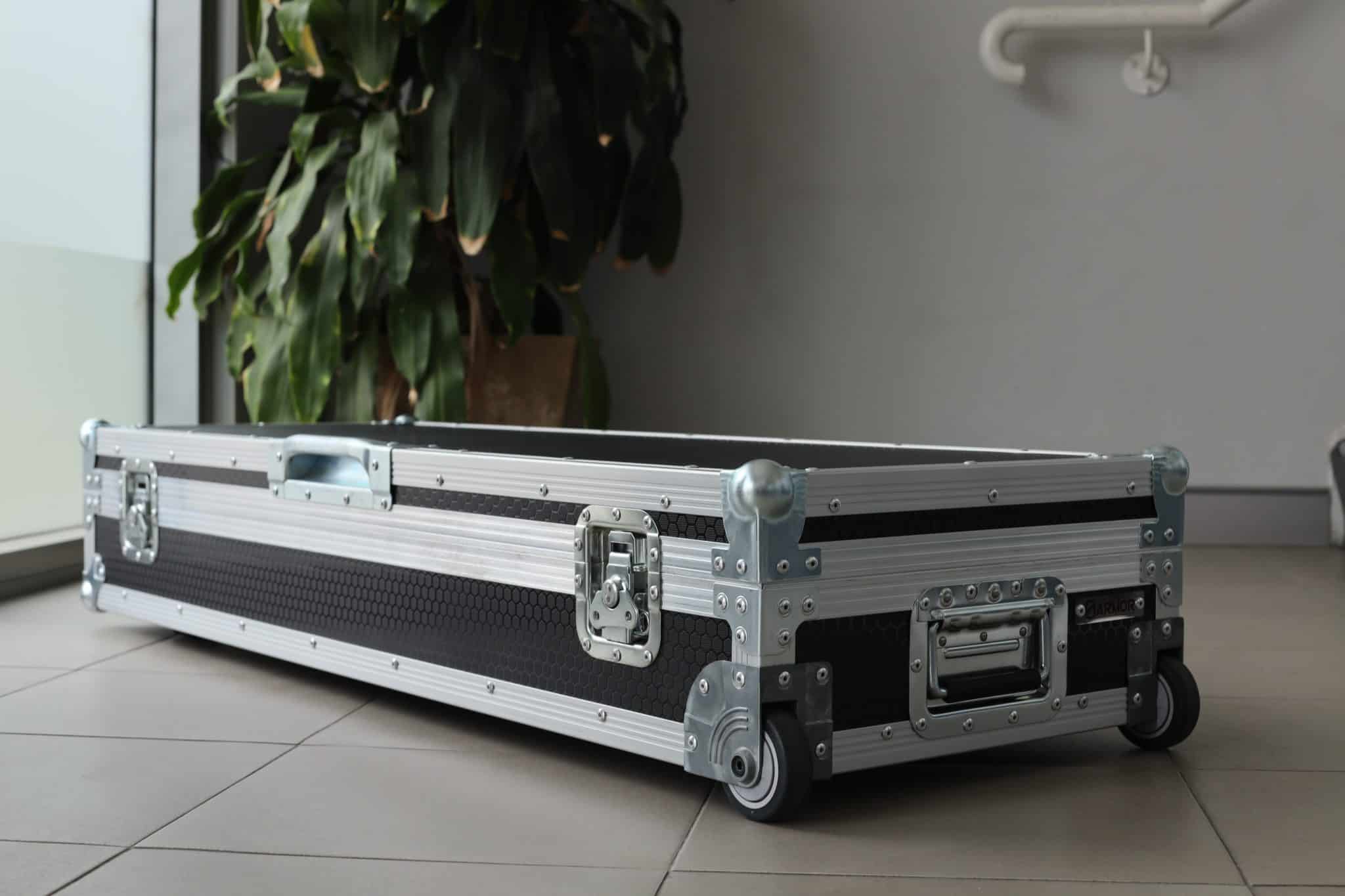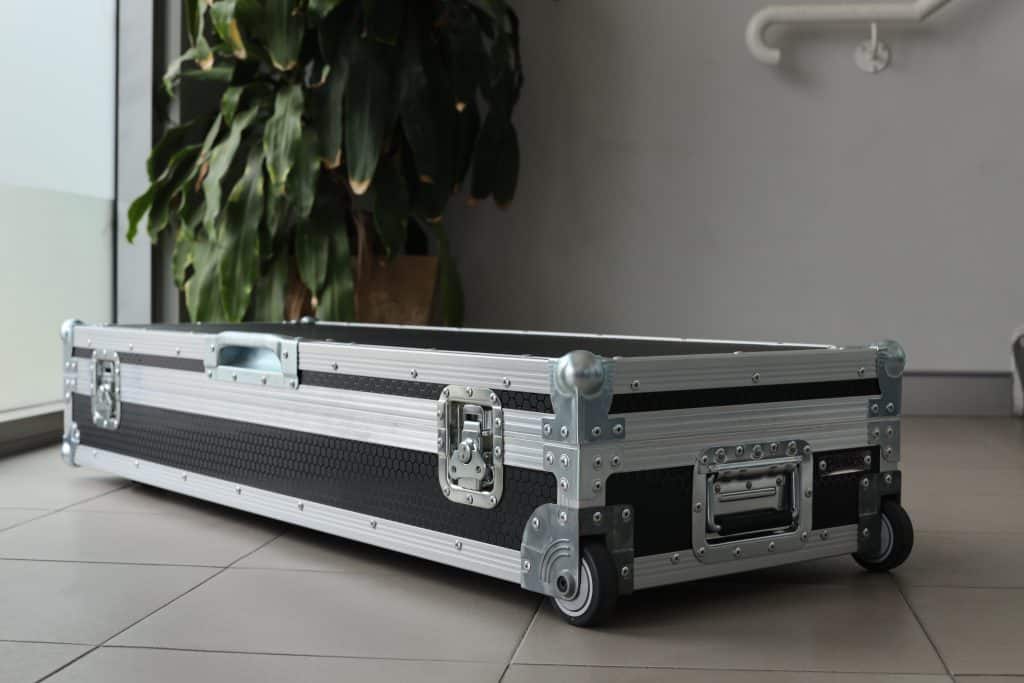 Optimised movement and transportation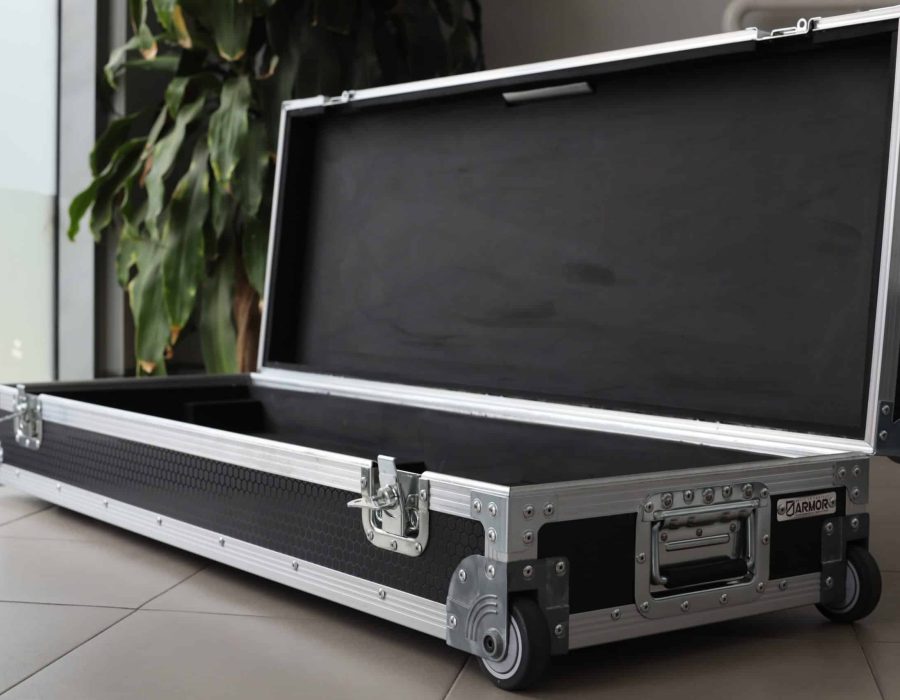 This case comes with two durable heavy duty die-cast corner 75MM castors. There are two recessed handles on each side of the case for lifting support. One recessed handle opposite the castors can be used to pull the case which makes transportation much easier.  
Protective foam interior and storage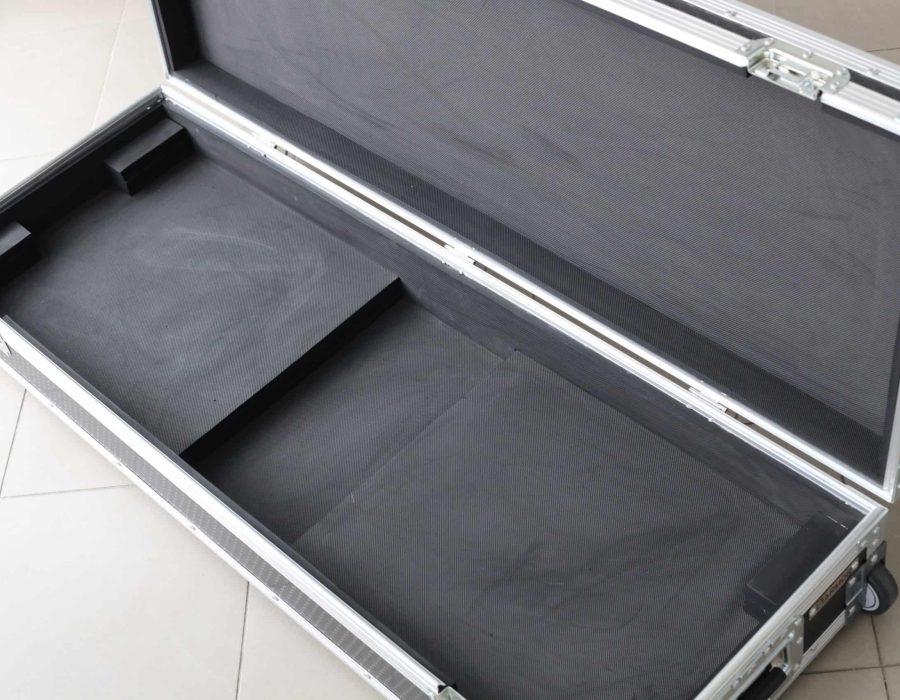 This case is internally equipped with strong and durable 10 millimetre foam around the interior. There is an insertion EVA foam mould to ensure that the keyboard is securely placed inside the case and keeps it from being damaged from external impact. The mould also include side gaps for the piano to be easily taken it out. There is also a small storage compartment to store the keyboard's power cable. 
Practical Exterior and Functionality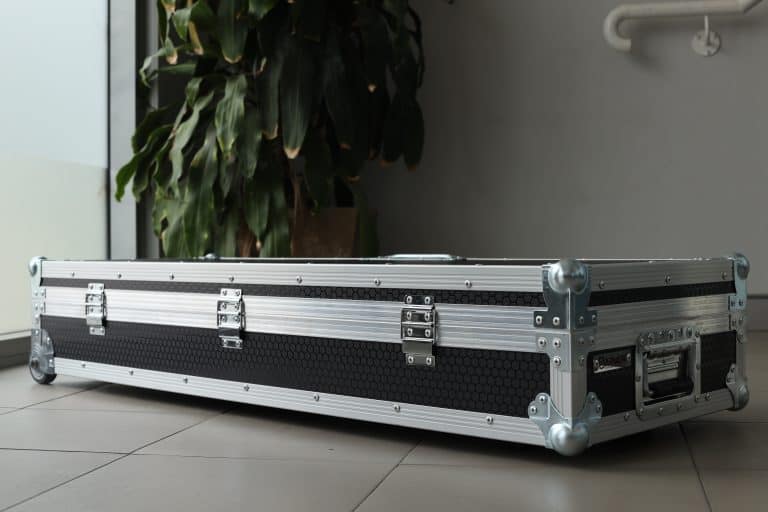 This case comes with strong 9MM panels to ensure it can withstand the loads it is put under. A black hexa glossy texture is added to the exterior to ensure it has an aesthetically pleasing profile. There are three strong hinges in the back of the case that allows the lid to open smoothly and limits it range of motion preventing it from leaning against the wall. Two butterfly latches are placed in front to close and lock the case stably. There is also an edge handle on the lid that can be used to carry the case and opening the case.