Our customer, Kero Productions came to us with the requirement of a small portable road case to hold his Canon Lens Supporter. We had him dropped off his equipment at our site where our team had analysed and recorded specific dimensions for designing. Our team of experts were able to effectively design an appropriate solution for the customers needs, and as such a strong and durable case was fabricated.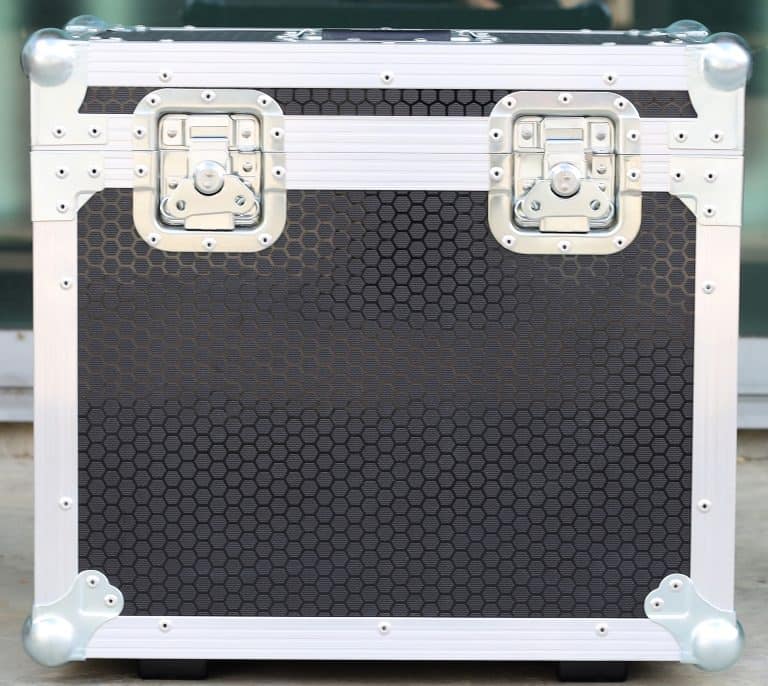 This case comes with strong 9MM panels to ensure it can withstand the loads it is put under. A black hexa glossy texture is added to the exterior to ensure it has an aesthetically pleasing profile. There is a recessed handle positioned on the top of the lid where the centre of gravity is at. This ensures safe and practical lifting.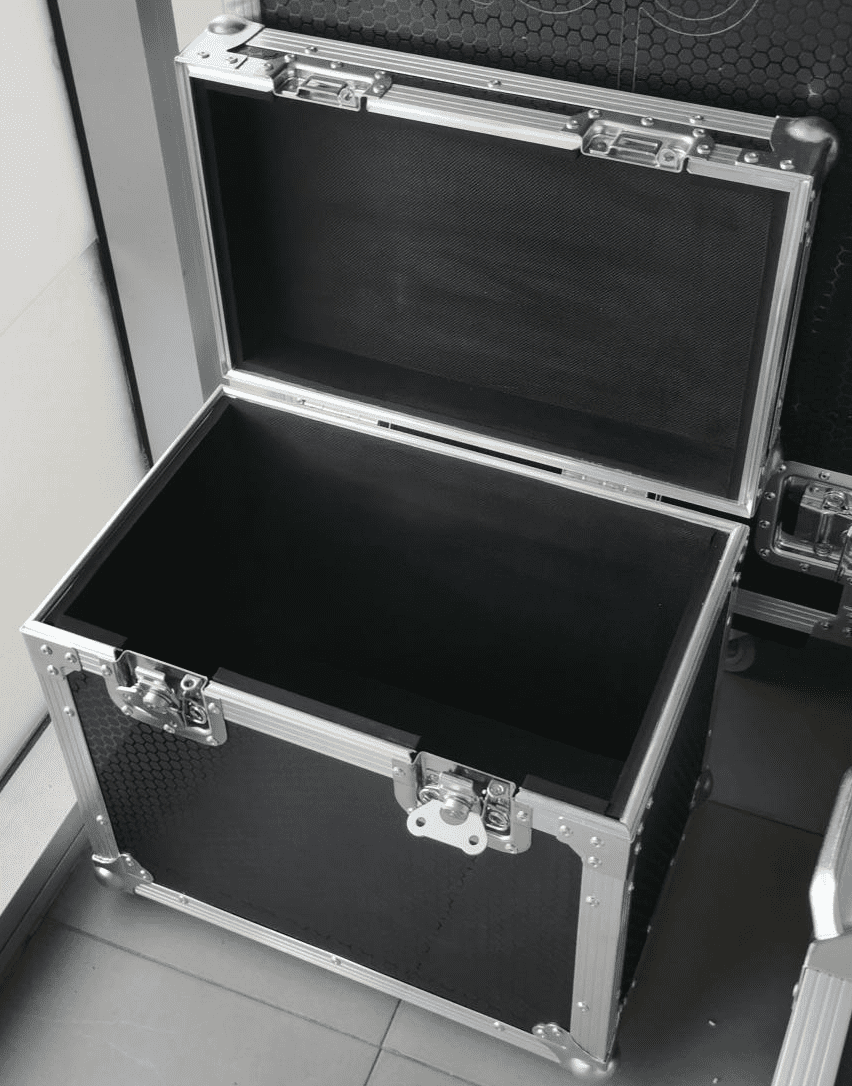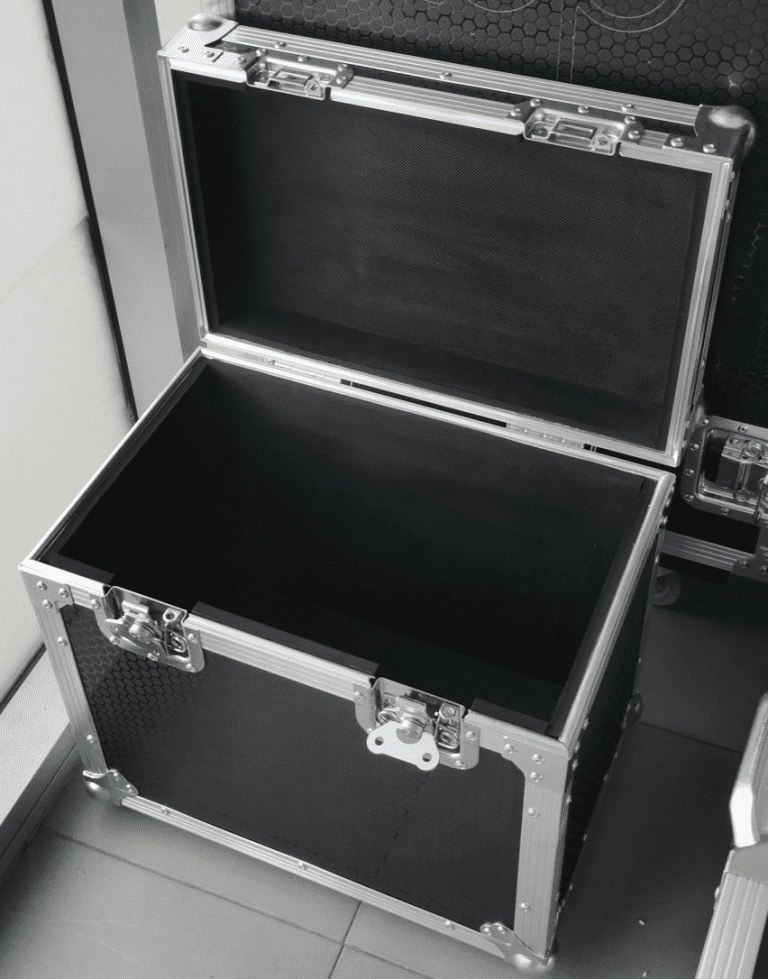 This case is internally equipped with strong and durable 10 millimetre EVA foam to ensure that the equipment inside is protected and does not cause any damages to the actual case.
There are also two medium butterfly latches at the front that tightly locks the case and two strong medium hinges at the back allow the lid to open at the maximum range of 90 degrees. This case functions as a small protective chest case that can be carried using the top surface recessed handle.