Our customer, The Nano Symphony came to us with the requirement of a case to hold his Bose S1 Pro Speakers. He had certain requirements such as modifying a specific dimension of our existing case called the Fender 65 Deluxe Reverb. He also requested UV printed logo onto both sides of the panels. Our team of experts were able to effectively design an appropriate solution for the customers needs, and as such a strong and durable case was fabricated.
Optimised movement and transportation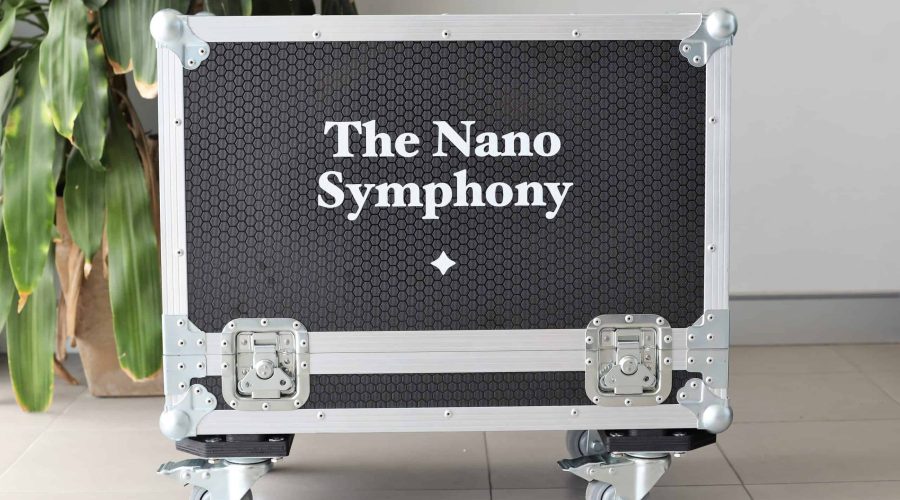 This case comes with durable swivel castors which makes transportation much easier. This case also has brakes on the castors meaning when the case is required to remain firmly in place it is able to do so.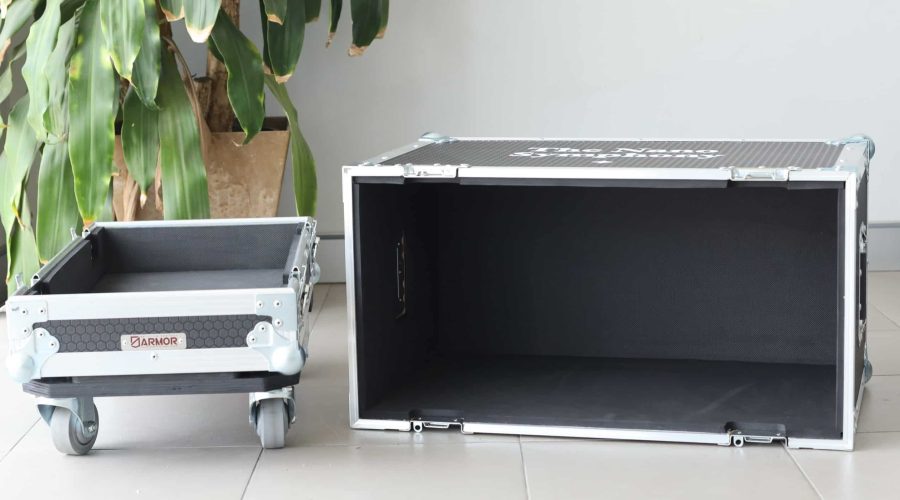 This case is internally equipped with strong and durable 10 millimetre Eva foam to ensure all contents placed inside the case are protected and does not cause any damages to the actual case.
Stylish and Practical exterior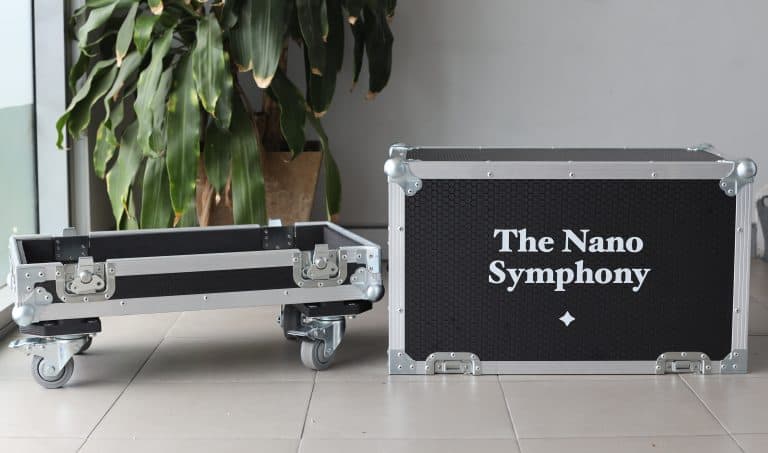 This case comes with strong 9MM panels to ensure it can withstand the loads it is put under. A black hexa glossy texture is added to the exterior to ensure it has an aesthetically pleasing profile. Two recessed handles are attached to either end of the case to ensure it can be carried in practical and safe manner. There are also four medium butterfly latches on the front and back side to ensure that the case closes and lock securely. 
On special request, this case includes the company's logo which is UV printed in solid white for both the front and back panel.