Our customer came to us with the requirement of a case to hold his 4 55 inch Kogan TVs. He provided us with specific information regarding the dimensions of the TVs such that our team of experts could create a suitable and feasible design for him. A strong and durable case was fabricated with slots for the TVs as well as additional storage area.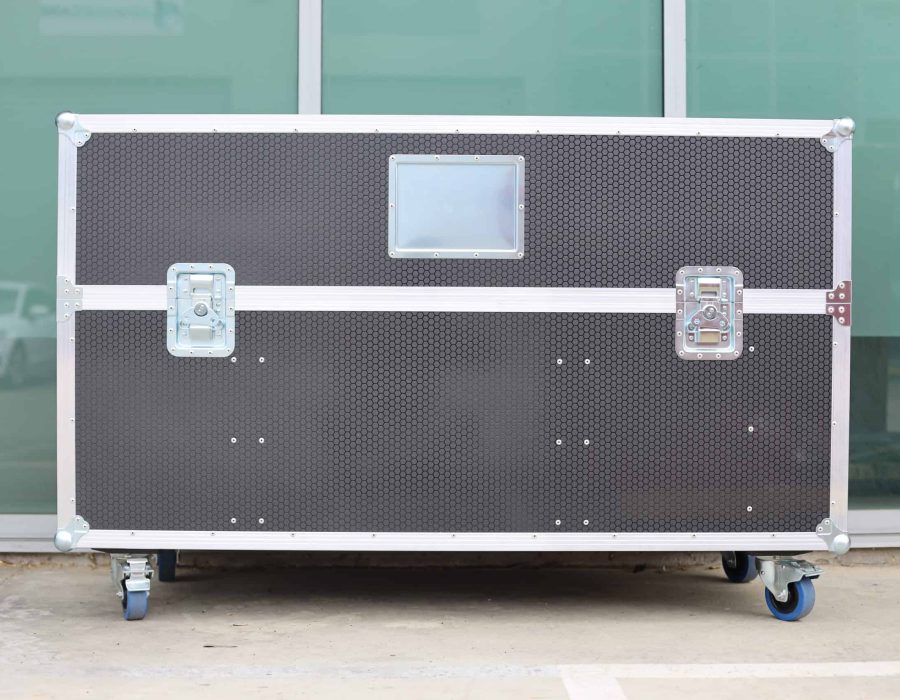 The cases main material is 12MM Plywood that has a black hexa glossy lamination to create an aesthetically pleasing case. Strong and durable hardware such as latches and extrusions are also on the case to further ensure its high durability. A label dish is also equipped on the case, allowing the customer to add a label of his name, or respective business.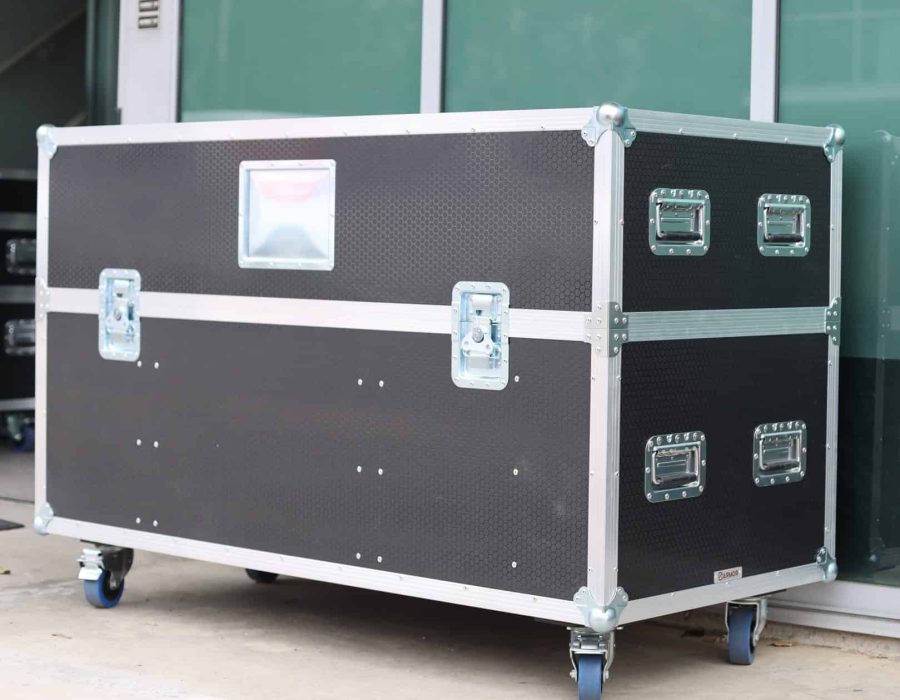 This case comes with 4 castors meaning it can be easily moved between respective locations. Two of these castors are equipped with brakes which ensures that unwanted movement does not occur. Additionally, this case also as 4 recessed handles on either side meaning its transportability is optimised.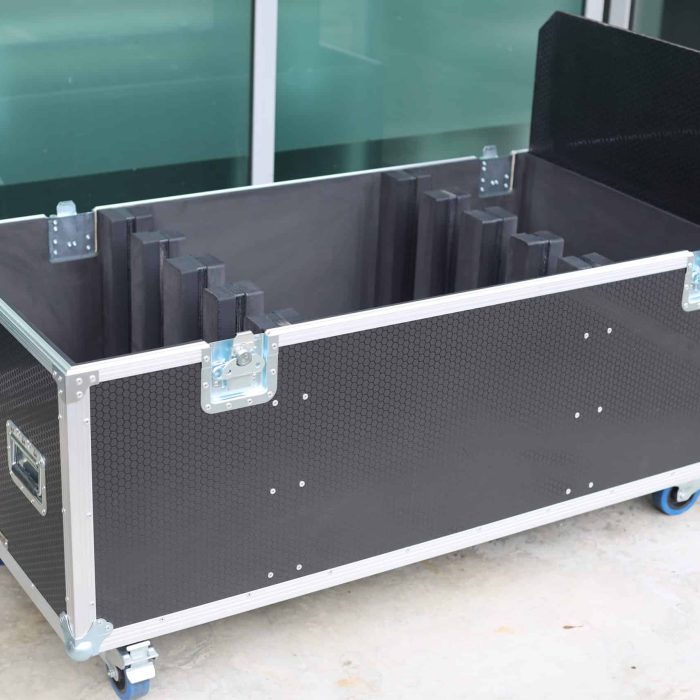 Four slots are present within the case that are designed to fit the TVs snuggly. 30MM thick foam is added to the slots to ensure that the TVs does not get damaged. Furthermore. 10MM foam is lined on the inside faces of the case to further minimise and damages.
Functionality and ease of use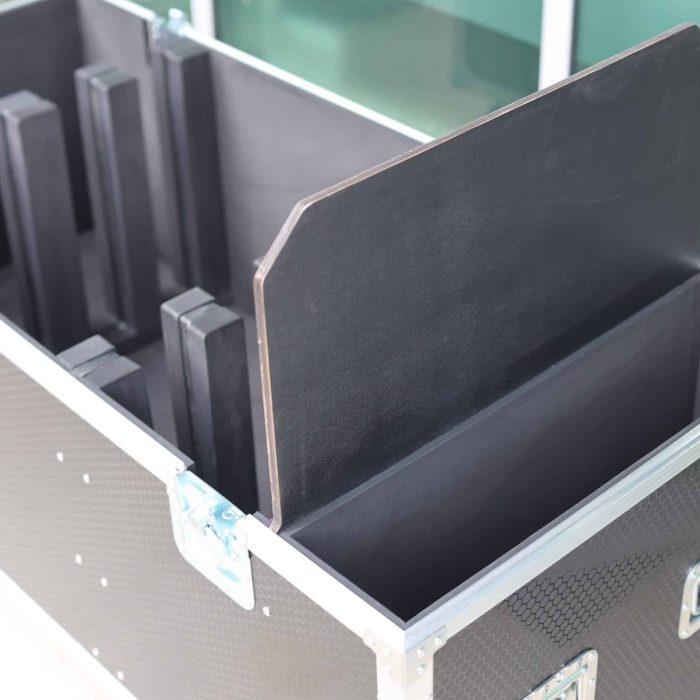 A separate storage space is added within the case next to the TV slots to store miscellaneous items such as TV cable, stands, mounts and remotes. Despite this being an apparently small feature, in use it is very practical and makes the use of the case a much better experience.