Our client and audio engineer, John G, has asked us to do an exciting task to design a road case for Fender Blues Deville Reissue 4X10. This particular Fender bestseller is a pricey model that comes with four Alnico drivers, lots of power and bigger sound. It is very valuable which is why John wanted to make sure he can travel without worry of damaging the amp.
Above, you will notice a glossy aluminium label dish as requested by the client. We cater all requests for personalisation for branding purposes. The case comes in a glossy black honeycomb finish giving it a very mature and neat exterior.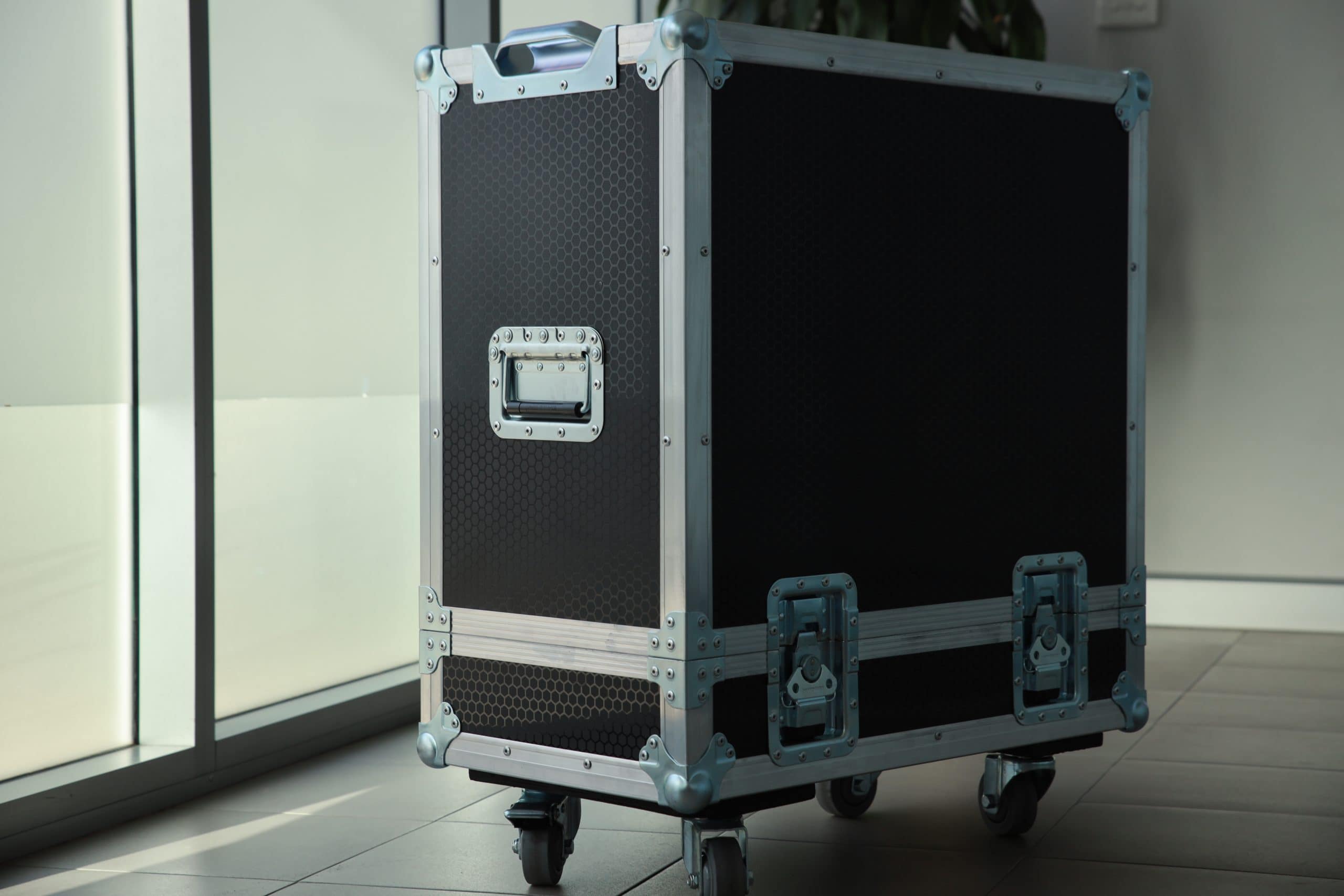 This road case for Fender Blues amp is mainly built with 12mm plywood panels for a sturdy and flexible structure. If you want a lighter case, we can also use 9mm plywood. Additional features include corner handles for convenient and hassle free handling. All hardware is supplied by Penn Elcom – a trusted partner manufacturing only the best road and flight case hardware.
For any road or flight case design in mind, give us a call or send us a message so we can chat. Our experienced team of experts will be happy to provide guidance from the design process until you receive your case at your doorstep. We work efficiently and make sure you get the case as soon as possible within our quoted time frame.