Our client VizPix Broadcast Services wanted a foam shock proof rack case that can withstand a good amount of movement during bumpy road travels and turbulent flights. We offered a flotation case design that has a 700mm gap between the front and rear rack strip.
This particular rack case has 8RU of space giving VizPix enough room for their equipment. Since it is an anti-shock rack case design, it is capable of containing very fragile items like expensive equipment and electronics.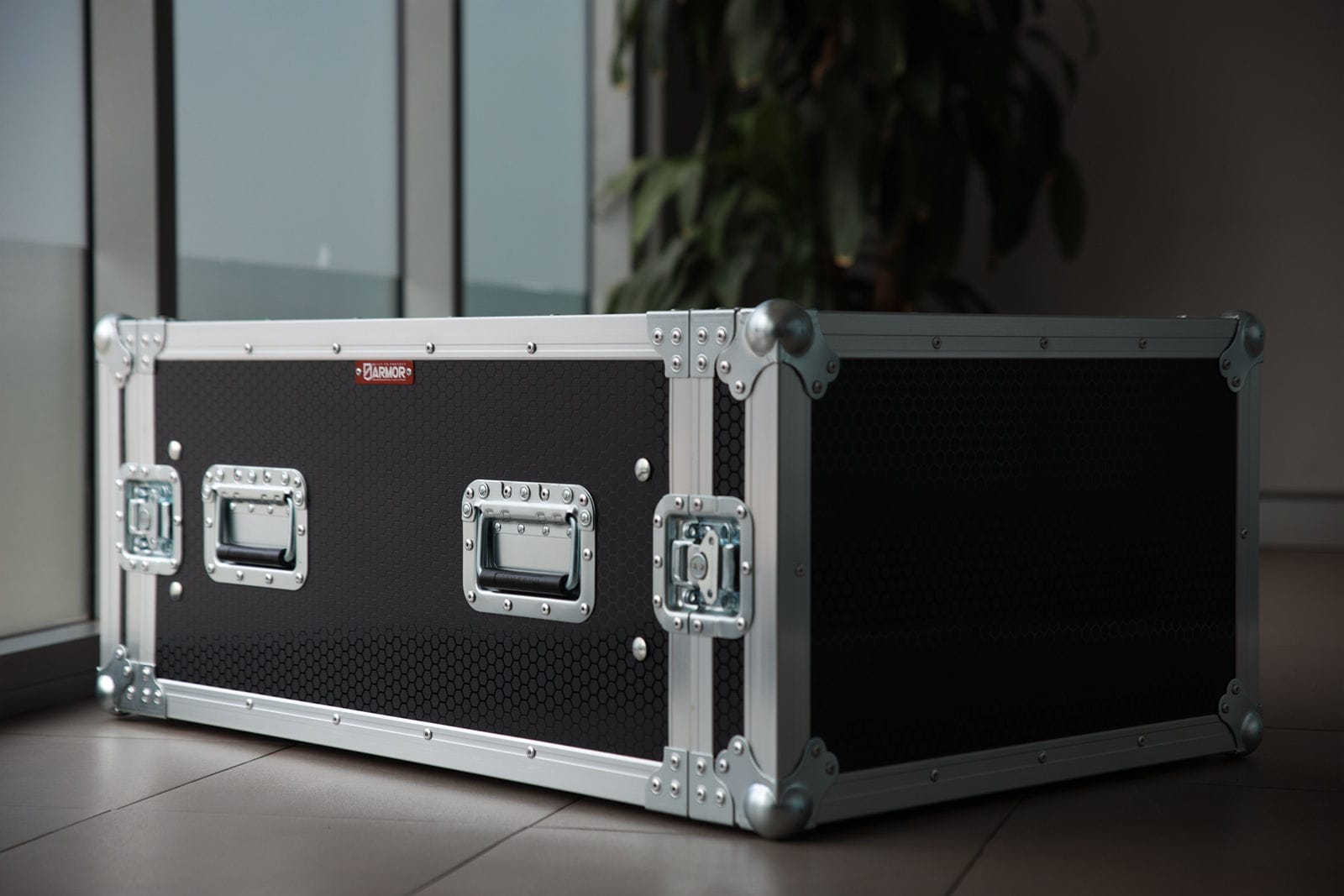 The foam shock proof rack case is made sturdy with 9mm plywood panels on all sides, fastened and equipped with Penn Elcom hardware. Both are chosen to give the best structural integrity while still ensuring a stylish and compact design.
There are two handles on 2 sides of the case for easy handling. You will also see recessed locks on each end for the detachable openings. The case is in glossy black honeycomb finish.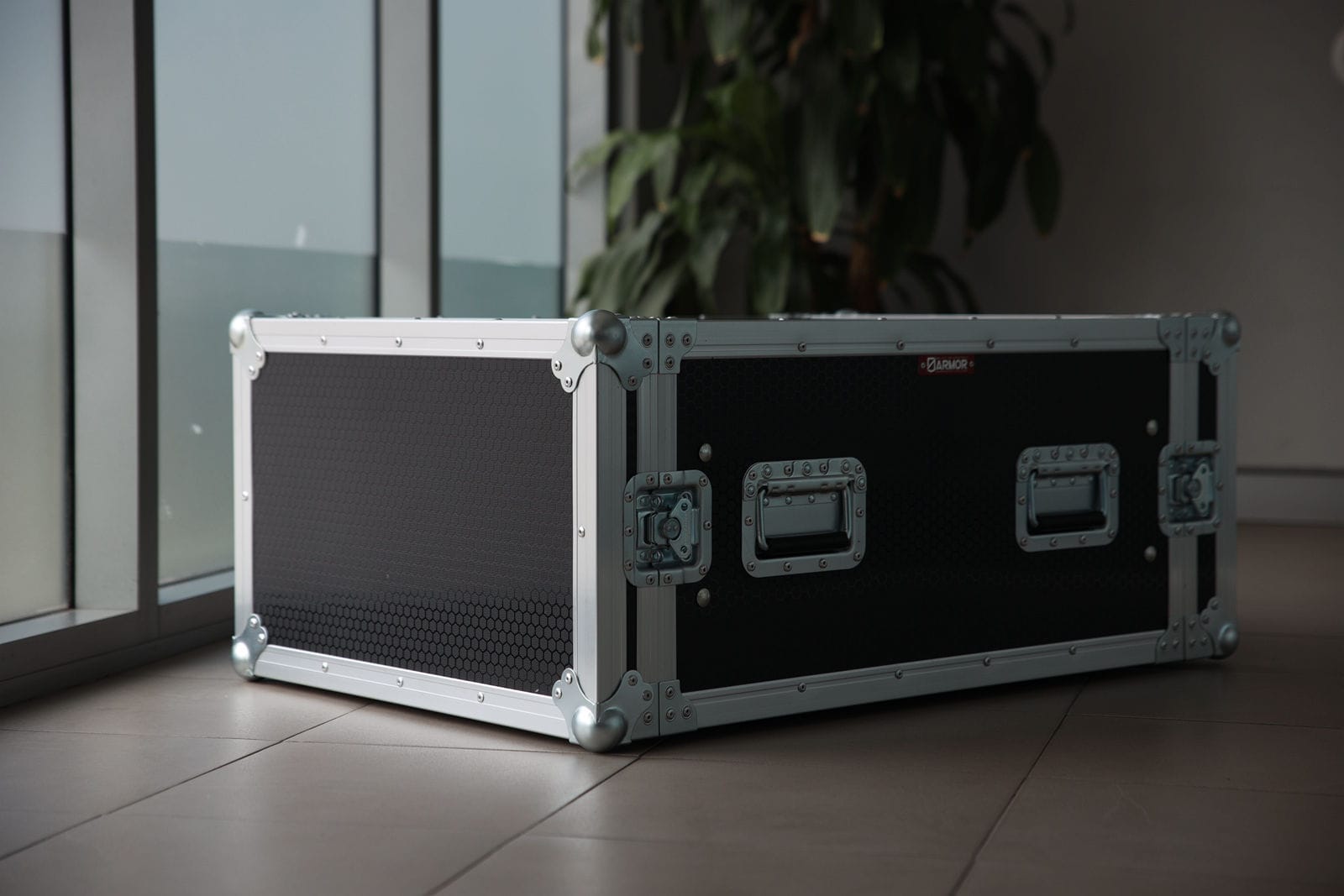 Flotation cases have the most shock resistance among road and flight case designs. If you have equipment or gadgets that need this level of protection during travels, talk to us. We will be happy to assist you in designing a compatible case and ensuring you get the finished product as soon as possible.
In a rush? We can cater that too. We guarantee the utmost quality in our cases so we give all our clients a 5-year warranty.