We are excited to present you with our newly designed custom road case for 660mm Pedal Board. The Pedal Board is interesting musical equipment for the music industry, and we designed a custom carry case for a 660mm sized Pedal Board.
The customized musical equipment transport case was built with high-quality plywood, aluminium, and internal foam padding. These materials ensure that this custom lightweight flight case is designed to be durable and offer easy transporting of the Pedal Board.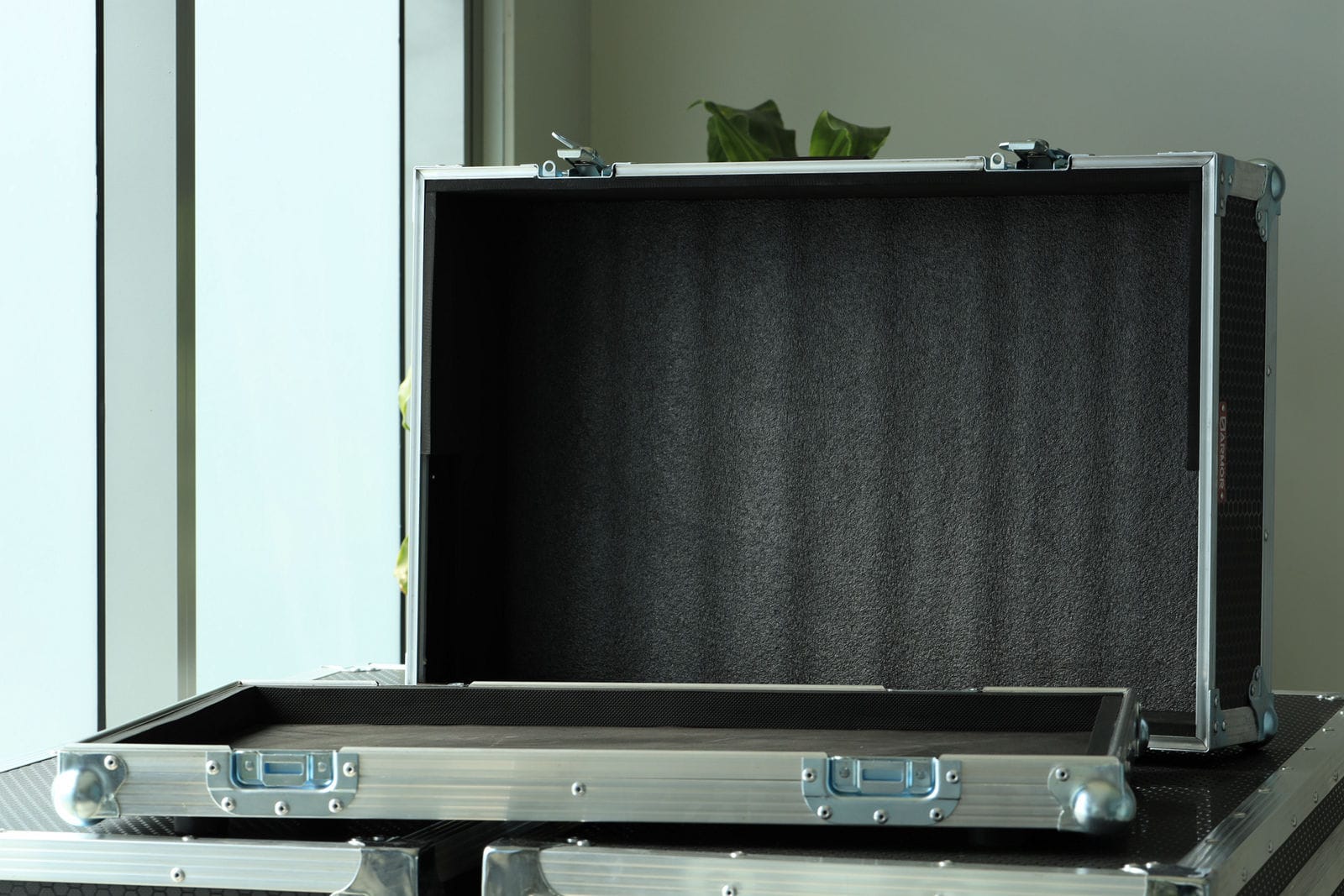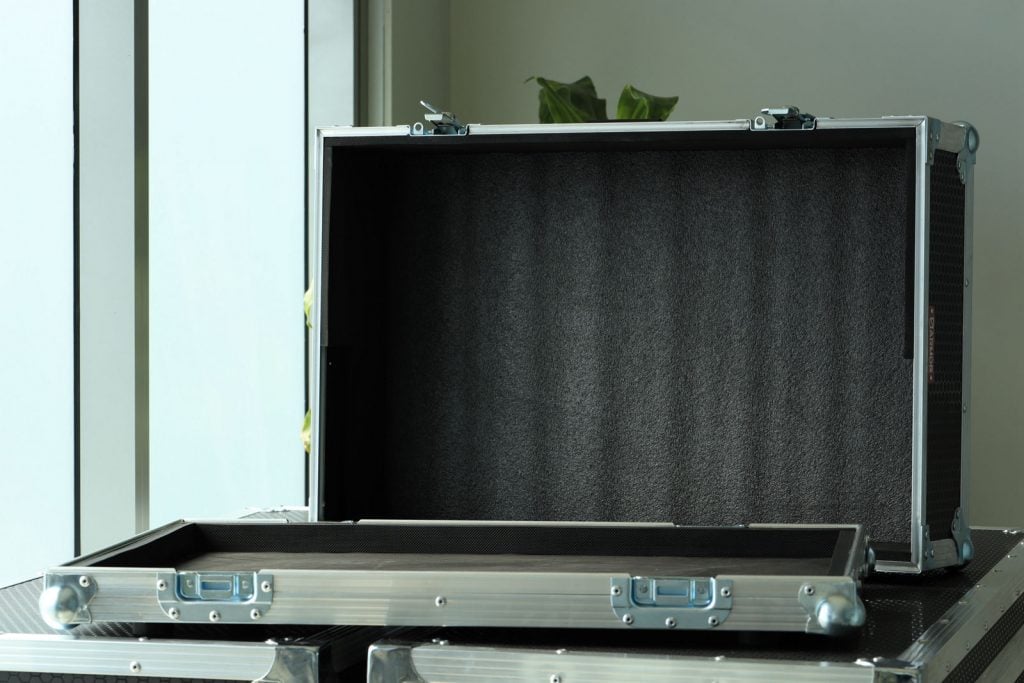 The Pedal Board road case features a top lift-off lid which allows the handler to access the contents of the custom transport case with ease. Taking into consideration the weight of and nature of Pedal Board for musicians, we integrated a hinged handle on the custom carry case to ensure easy handling and comfort for the carrier.
Do you need a custom Pedal Board carry case with unique features? Armor Cases is ever willing to listen to your demands and build a road case suited to your needs.