We want to introduce our newly built designed custom 10RU Rack Case for PhotoBooth. This custom transport case was designed by considering the transportation need of photo vendors.
The custom-designed 10RU rack case materials consist of plywood, aluminium and a nicely cut foam to provide excellent protection for its content (photo equipment). The aluminium extrusion especially provides the structural robustness needed for this custom rack case.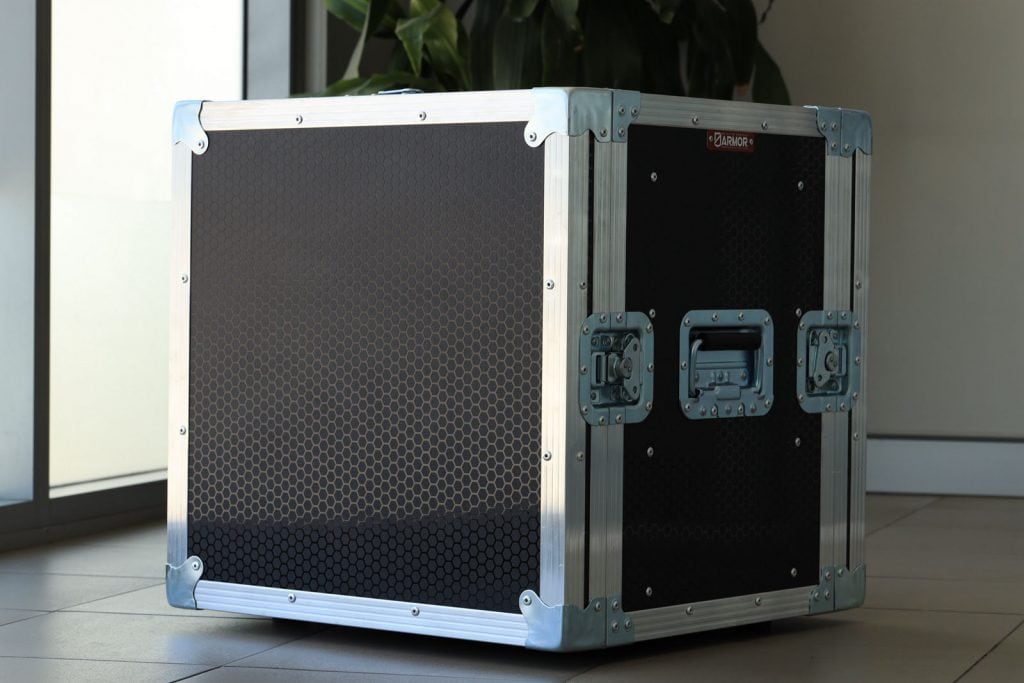 We designed the PhotoBooth rack case to feature a removable front and back lid to ensure easy handling and accessing its internal contents. This feature is especially important when there is a need to pack or unpack the photo equipment with ease.
Even though we have done previous similar tasks which can be seen here, we still made sure that this case was designed with its unique need to ensure utmost satisfaction.
Another important feature of this 10RU Rack Case is its side-hinged handles which helps handle the lids without issues. This feature isn't easily seen in other cases developed by others, and we are happy to integrate it when needed on our custom flight cases.
Do you need a custom flight case or a similar case as we have designed? Don't hesitate to contact us, and we will be very much happy to assist you.