Armor Road Cases has built a customized road case for transportation of a powerful compact mixer, QSC TouchMix-16. QSC TouchMix-16 is a compact mixer featuring capabilities and sound quality of the world's most esteemed large format consoles in a highly compact and portable package. The music mixer is ideal for musicians, bands and other AV production professionals who need to carry the equipment to and fro. We have designed a carry case for transporting this audio console. It is an easy to use lift-off lid console.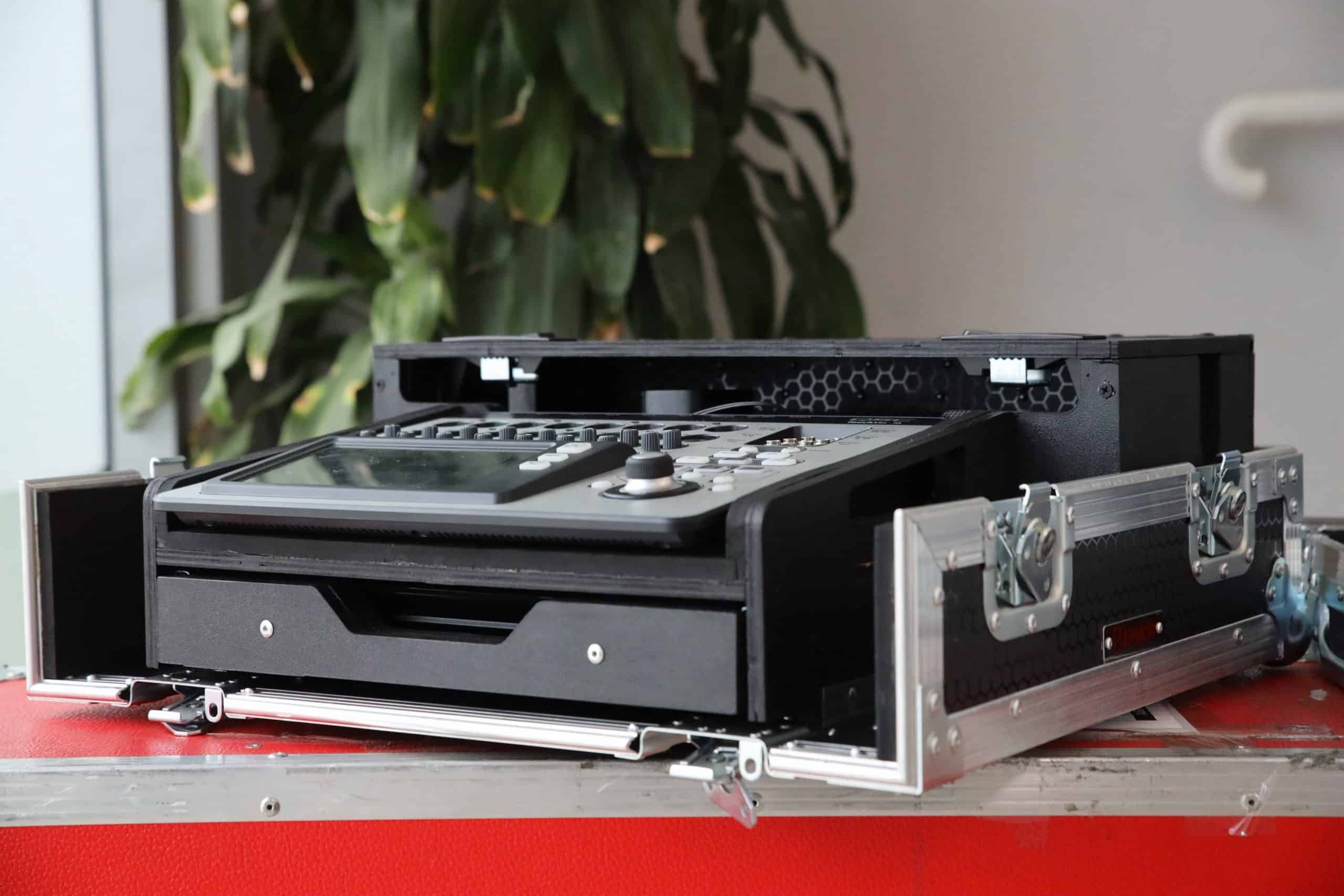 Unique design with lift-off lid
The case is a straight forward audio mixer console road case with a lift-off lid and shallow base, allowing one to use the console while it sits in the base. This is one of the striking features of this case. It has a shallow base design. The user can leave the audio console in the base while using it. The case has been made using 9MM plywood panels and Penn Elcom so that it stays tough and sturdy. The case is integrated with corner handles to use the lift-off lid. It has strong latches to ensure the lid doesn't fall off during transit.
If you are looking for a robust case for your audio console, contact us today with the brand and model of your audio mixer/console for a competitive quote. This sleek case is the perfect choice without the need to go for the fancy features of a clamshell or flip-up console cases.