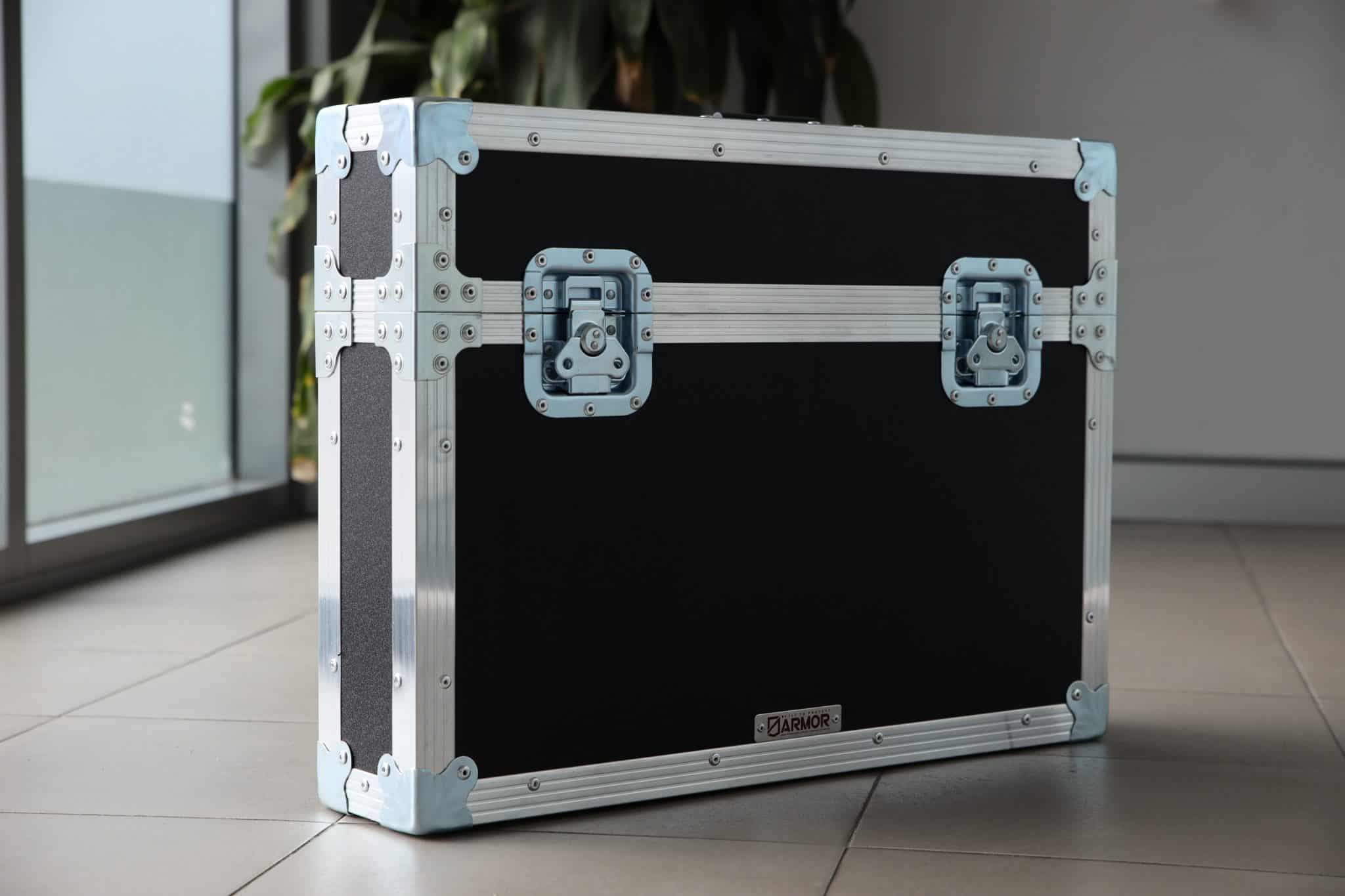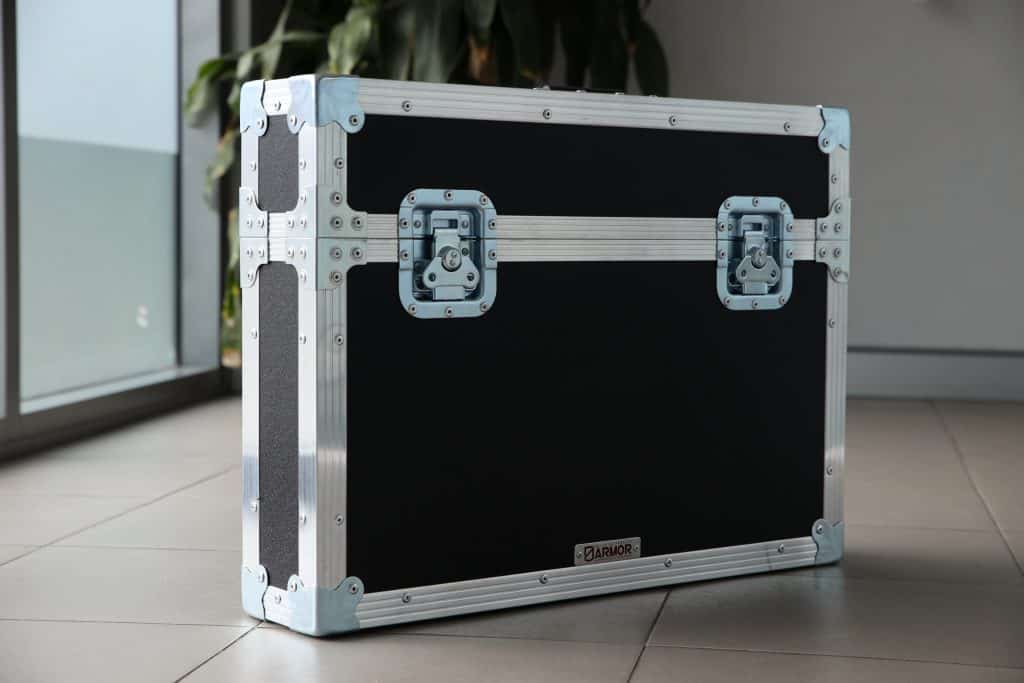 Armor Road Cases has built a carry case for transportation of monitors which are small in size. Especially designed for small monitors, the case has very little weight. Its compact briefcase design makes it extremely easy to carry. PVC laminated plywood is used in manufacturing such cases. There are aluminium extrusions on the edges, for the monitor carry case to be robust and sturdy. Strong latches are incorporated in the case design to ensure it doesn't open up during transit.
There is a recessed handle on the top panel of the case so that the user can easily carry it single-handedly. The internal part of the case is mainly made up of high quality EVA foam. It is great for absorbing shock thereby protecting the contents of the case against breakage. We also use industrial-grade adhesives to solidify the structure even further.
Please contact us if you have requirement for a road case to carry monitors which are not too big in size.
Browse our categories of monitor display case or enquire about your bespoke transport case for specific monitors.