We introduce you our newly completed Obsidian Onyx NX4 flight case for Show Systems Australia. Show Systems is among Australia's top entertainment, lighting, and production companies and they have once again come to us after the previous cases we have built for them in the past.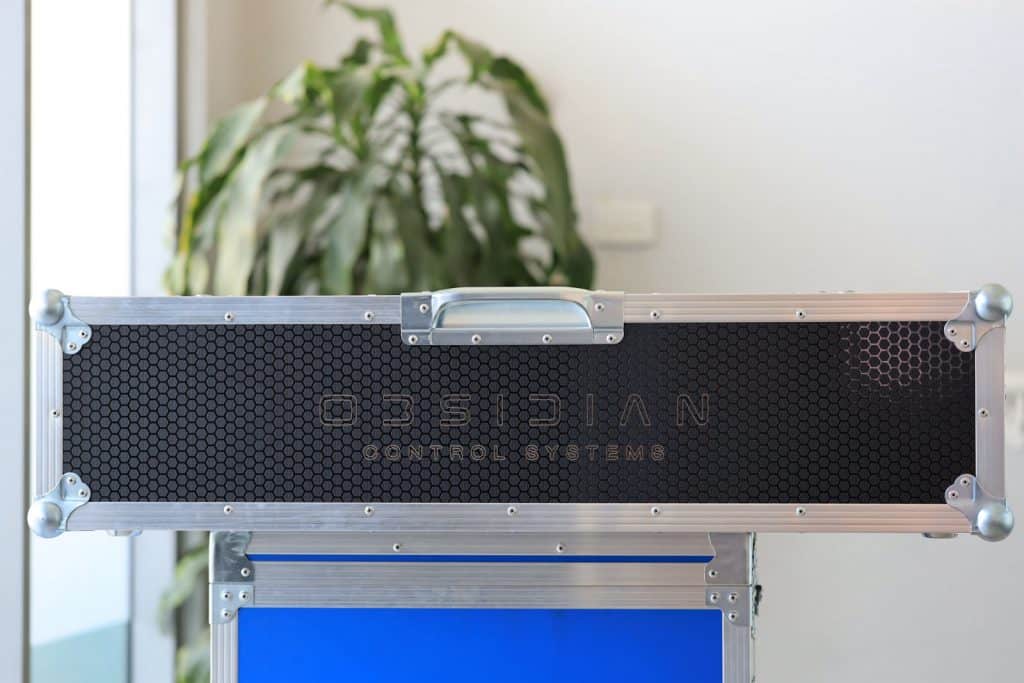 For ease of access to the NX4 console inside this case has both a front and top lid, leaving behind a platform which can be used as is to operate the console. There's even room underneath this platform to keep cables and other accessories.
We also engraved the Obsidian brand into the side of the case for ease of recognition. If you have a console which could use a similar case don't hesitate to contact us. We can tailor case designs to suit your needs.