A leading name in the event management industry is Oz Management. They provide entertainment and event solutions from management, coordination, and equipment. They needed line array speaker cases for their Blackbird loudspeakers.
Oz Management prides themselves in tailor-made solutions for special events. So its no wonder that they wanted tailor-made speaker cases too. We have built a total of 8 road cases, which can hold 2 speakers each. You will see in the following photo the custom screen printed company logo.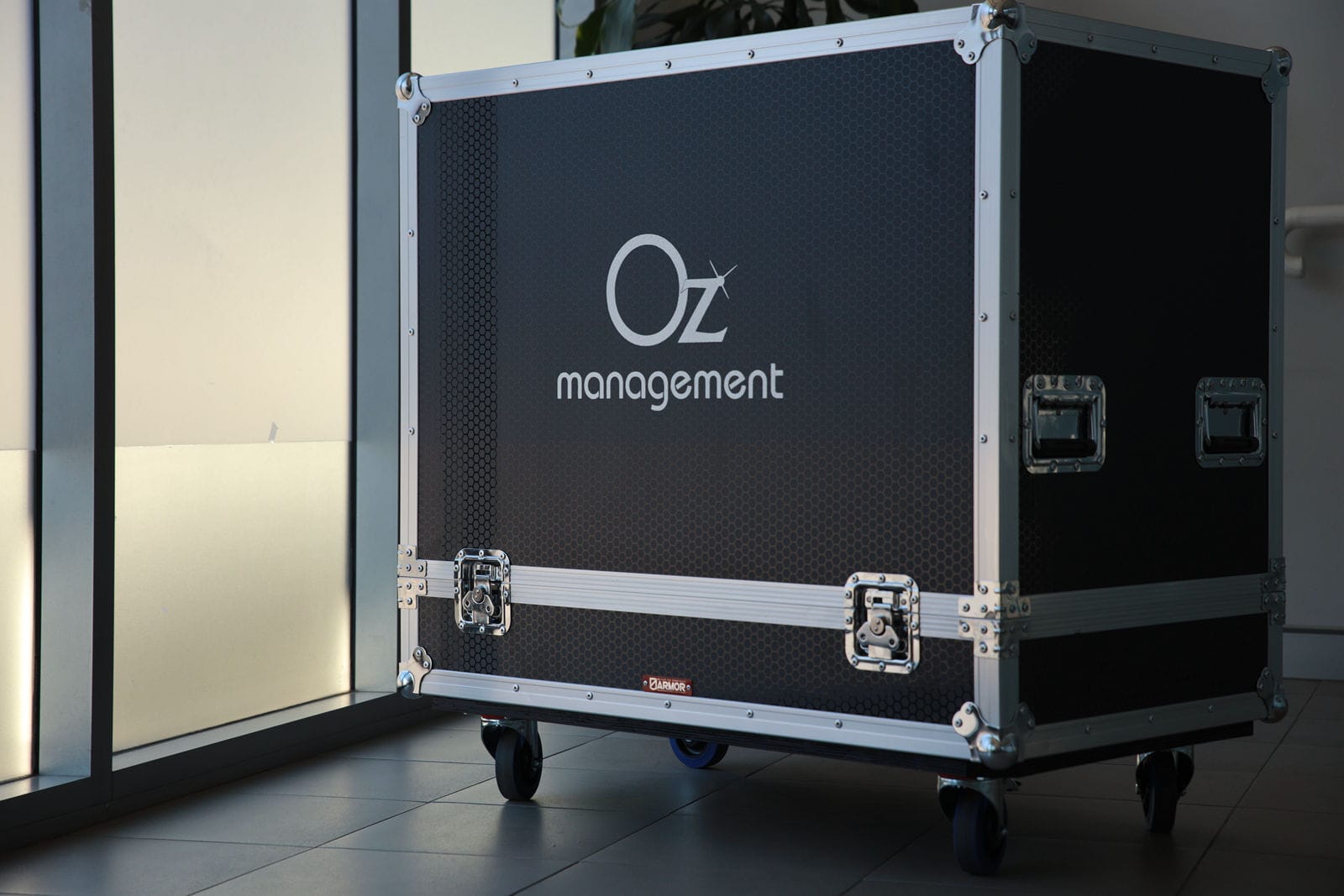 The AT Professional TLA312 Blackbird line array speakers are made up of highly refined compact 3-way system units. They have transducers that feature neodymium motors that are responsible for their high performance. To keep their quality at its best, Oz management needed very secure line array speaker cases to protect all the speaker components from any type of damage caused by handling and travel.
Below you will see that the cases are designed to have a removable lid for easy access to the speakers. All 8 cases are screen printed with the company's logo on black honeycomb exterior finish.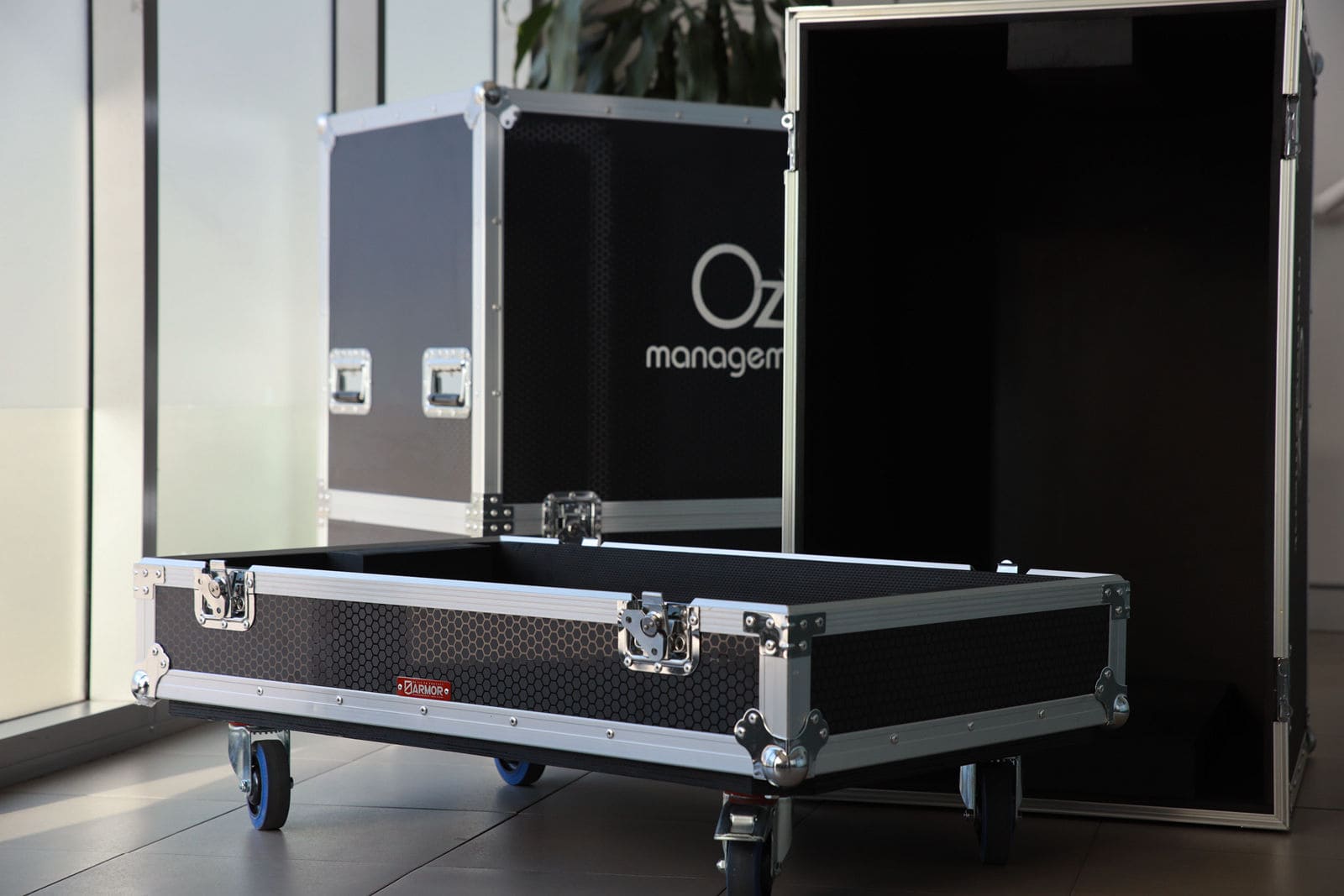 If you ever need a custom road or flight case for your audio and visual equipment, we design and manufacture according to your preferences. Contact us and we will gladly assist you from consultation until the delivery of the final product. All our road cases are backed with a 5-year warranty.