One of our clients, Aaron, has commissioned us to create a custom amp head road case for his two Mesa Boogie amplifier heads. The main design includes a front removable lid to open up the case and expose the speaker without having to remove it from the case. It also features a rear access hinged door for direct access to ports and connectors.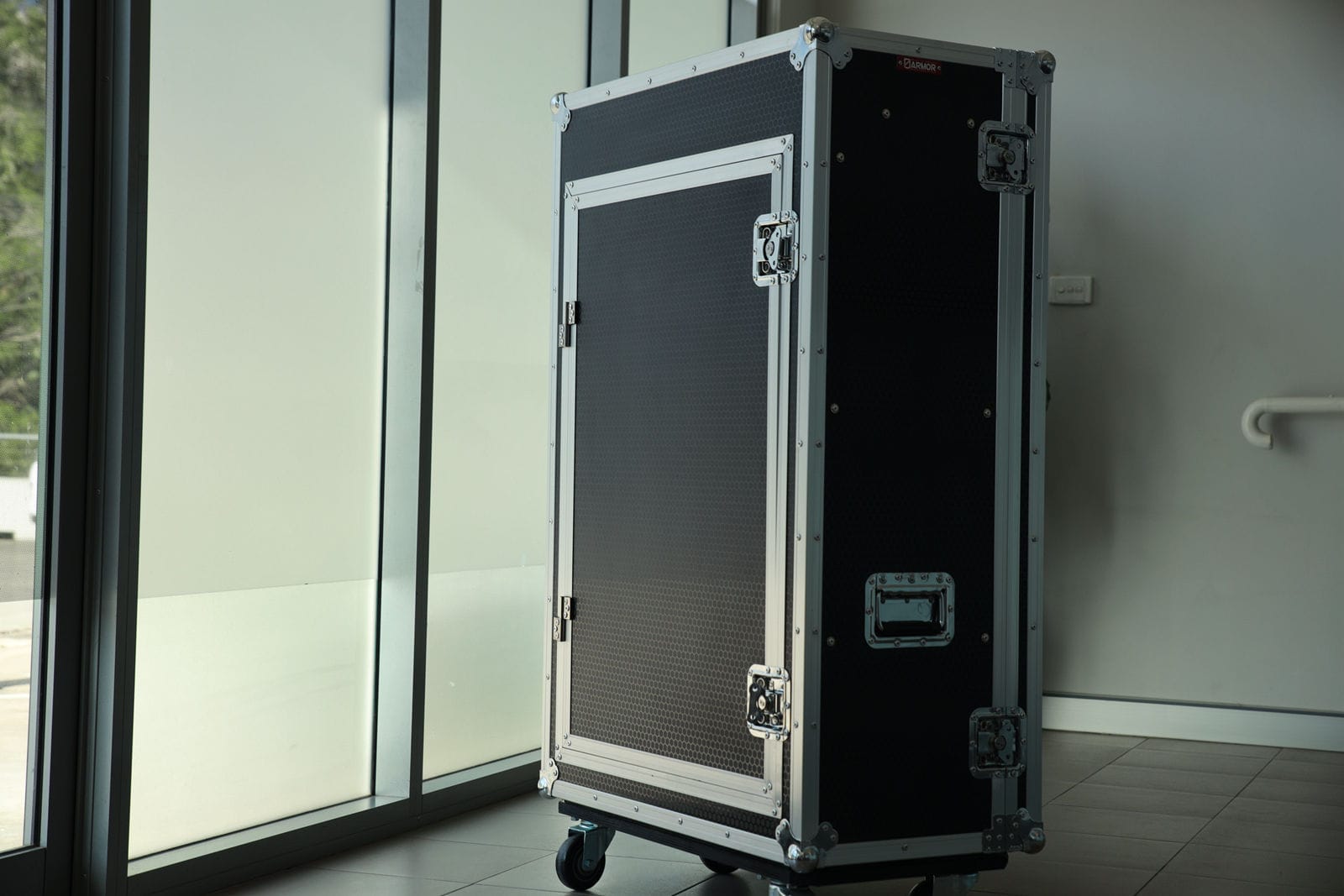 In addition to the amp storage, the case also comes with 1 additional 6ru rack space for other electronics. There is also 1 pull-out drawer for smaller accessories at 200mm height. This custom amp head road case design is perfect if you want a case that doubles as a mini equipment rack apart from being a travel storage solution.
We create designs based on what equipment you need to store in the case. All dimensions are custom and can either be accommodated through fixed/movable partitions or foam cutouts.
If you find yourself travelling often with equipment or just need a secure case for your valuable items, give us a call or send us a message and we'll be happy to chat. All our cases come with a 5-year warranty, so rest assured you will be getting the best quality road and flight cases.