COLORado Panel Q40 is a powerful IP65-rated rectangular wash light that features 40 15 W RGBW LEDs capable of flawless edge-to-edge color mixing. This rugged indoor/outdoor unit can be manipulated through adjustable beam angles and includes a magnetic flood filter to produce a wider, but still even area wash. This road case is designed to house 6 Q40 panels with a lift-out tray for 6 base plates. The road case is built with rugged Penn-Elcom hardware and premium laminated 9mm plywood panels.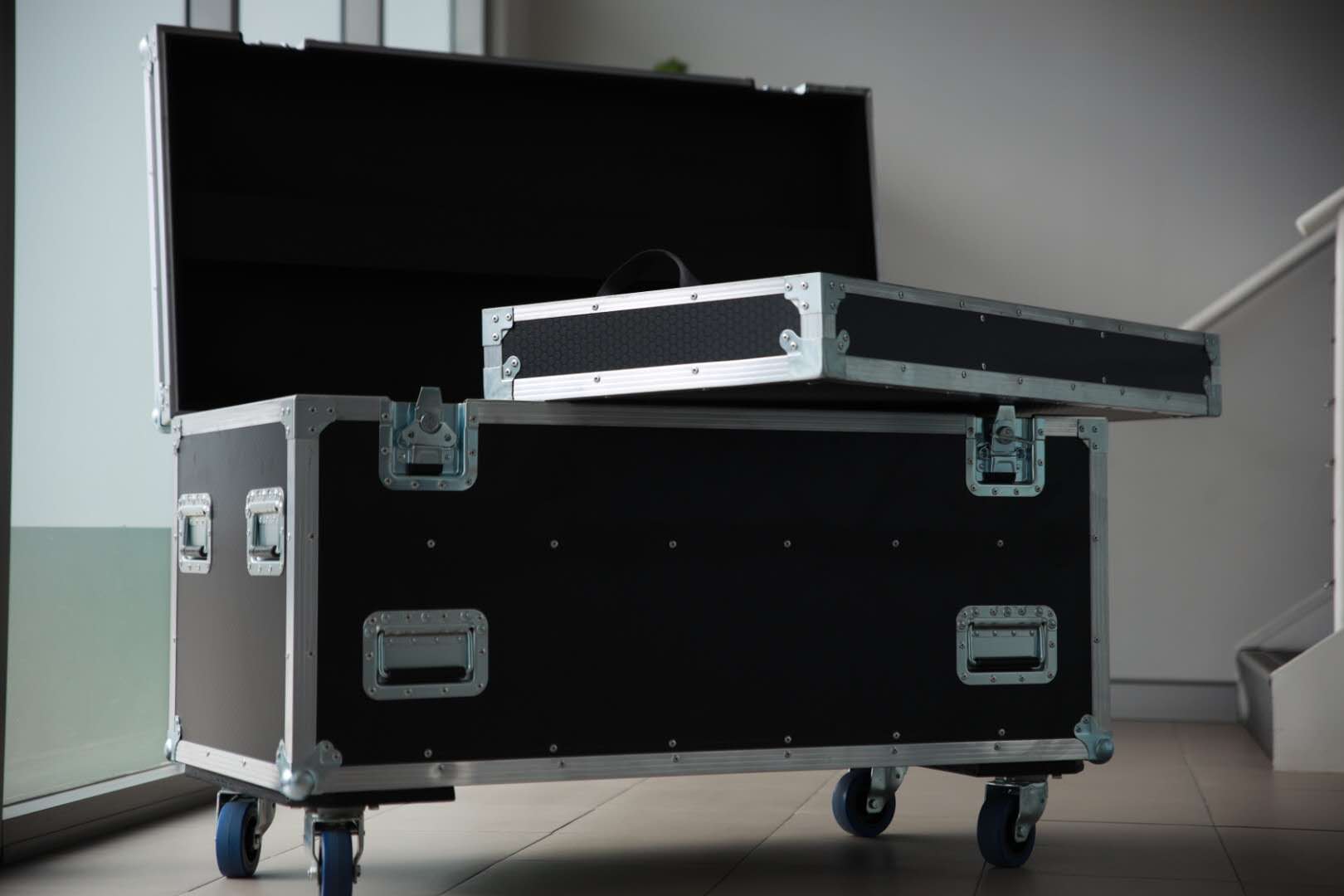 EVA foam cutouts are designed to allow the Q40 panels to sit snuggly in their compartments. Base plates are split into 3 groups of 2 and stored in each of the 3 partitions in the lift-out tray. The foam cut-outs in the tray are designed to accommodate to the shapes of the plates so they will sit level without rubbing against each other.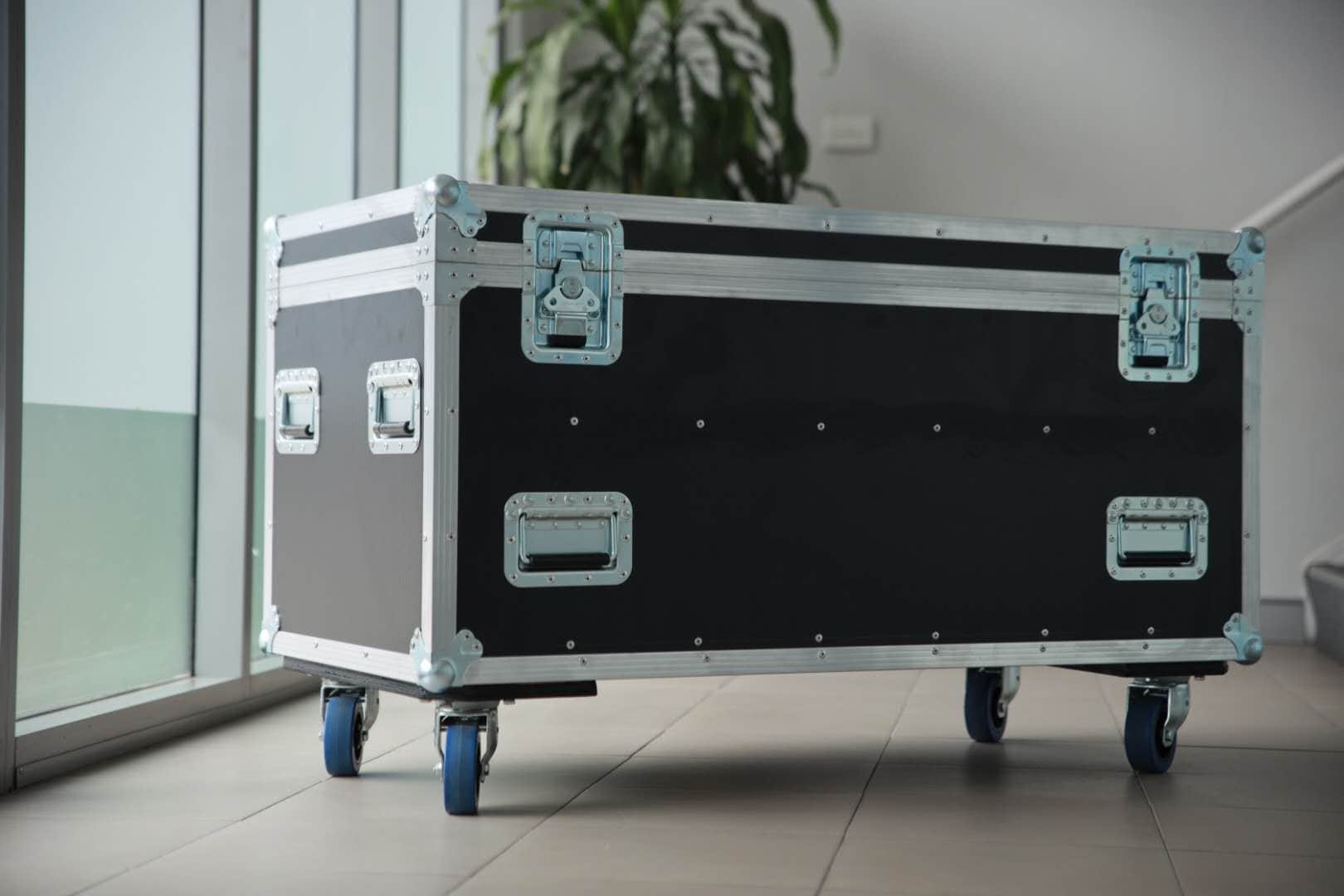 Contact us if you need a road case to be designed and built for the best protection of your expensive lighting equipment.