Our customer came to us with the requirement of a case to hold his hardware and tools for his respective business. He had certain requirements for the case such as specific dimensions and for the case to have the ability to be stacked. Our team of experts were able to effectively design an appropriate solution for the customers needs, and as such a strong and durable case was farbicated.
Optimised movement and transportation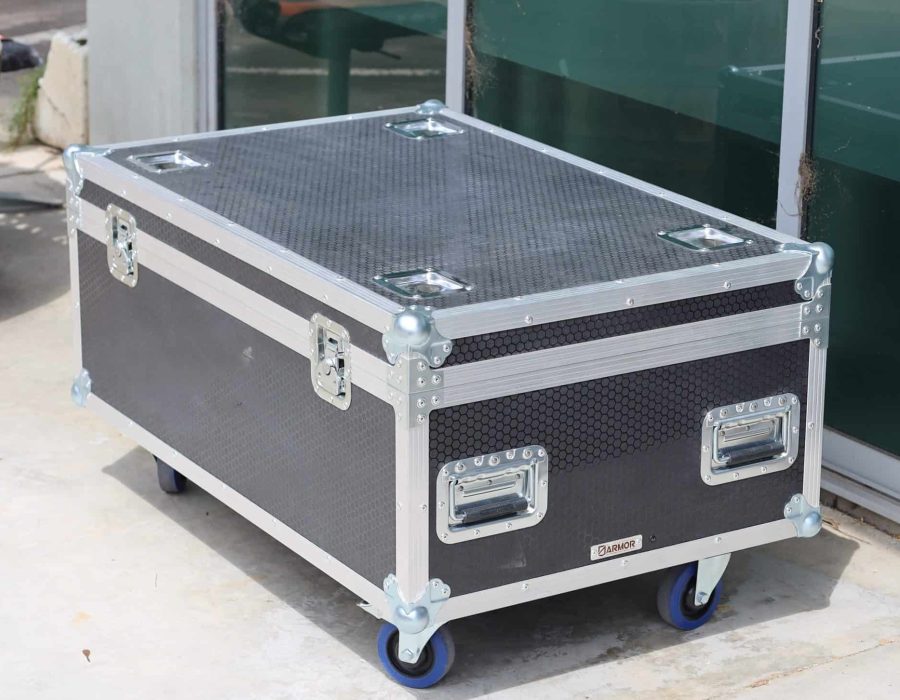 This case comes with durable swivel castors which makes transportation much easier. This case also has brakes on the castors meaning when the case is required to remain firmly in place it is able to do so.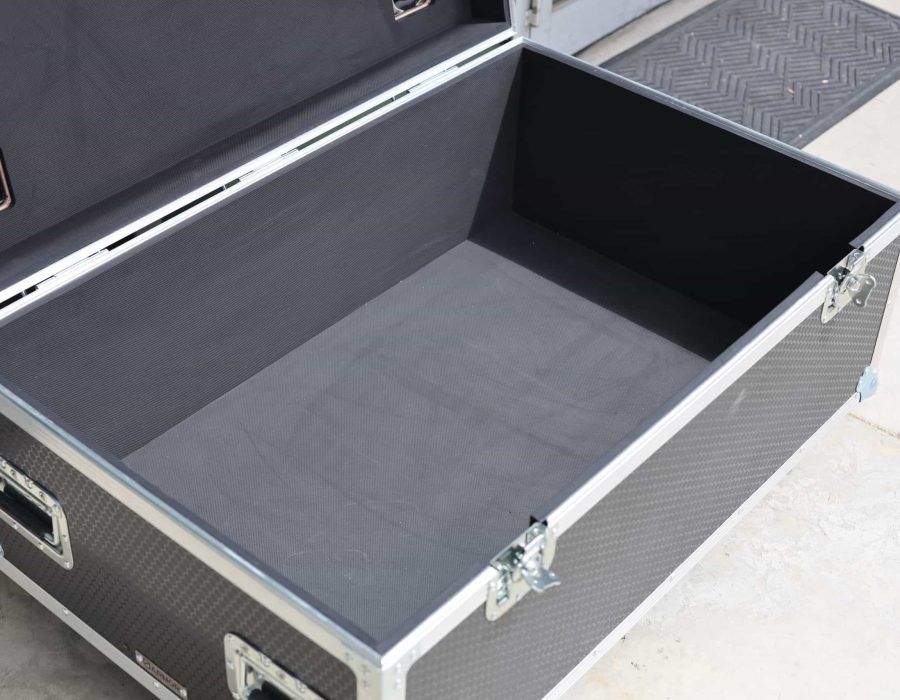 This case is internally equipped with strong and durable 10 millimetre foam to ensure all contents placed inside the case are protected and do not cause any damage to the actual case.
Stylish and Practical exterior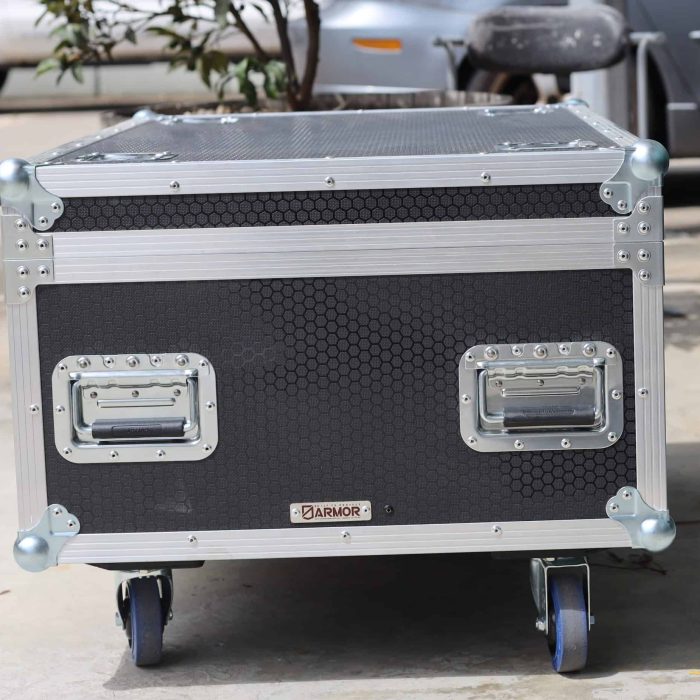 This case comes with strong 9MM panels to ensure it can withstand the loads it is put under. A black hexa glossy texture is added to the exterior to ensure it has an aesthetically pleasing profile. Two recessed handles are attached to either end of the case to ensure it can be carried in practical and safe manner.
Functionality and ease of use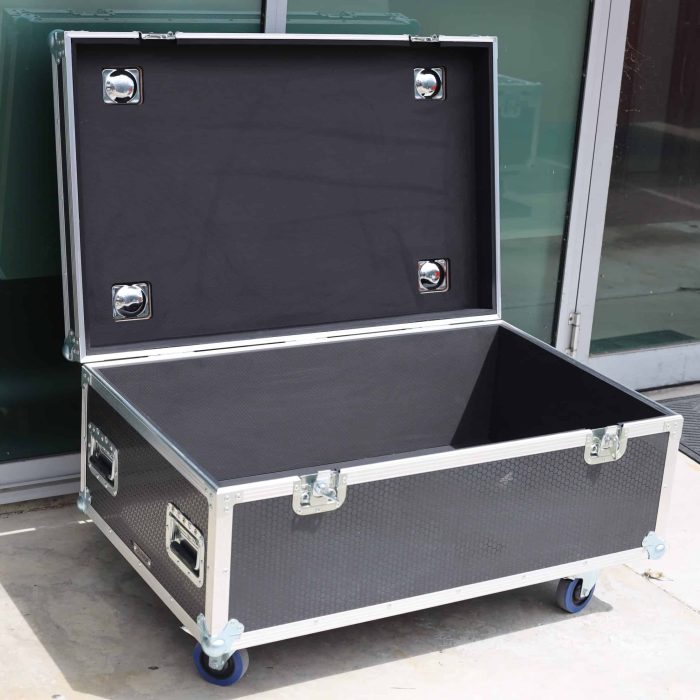 This case is equipped with 3 lid stays placed co-linearly with the hinge to limit its range of motion and prevent over extensions of the hinges. This means that the lid does not need to lean against a wall as the lid stays will prevent the lid from rotating past a certain  angle.