This is a tailored road case for William Green, for storing cleaning supplies. It measures 505 x 340 x 422mm (W x D x H) on the inside.
It features 6 custom compartments that were specifically crafted to fit all of the cleaning products that our client wanted. This case is made out of 6mm thick plywood laminated with a grey finish and lined with 10mm of EVA foam. For maximum strength, aluminium extrusion and flat corners were installed on all sides and corners.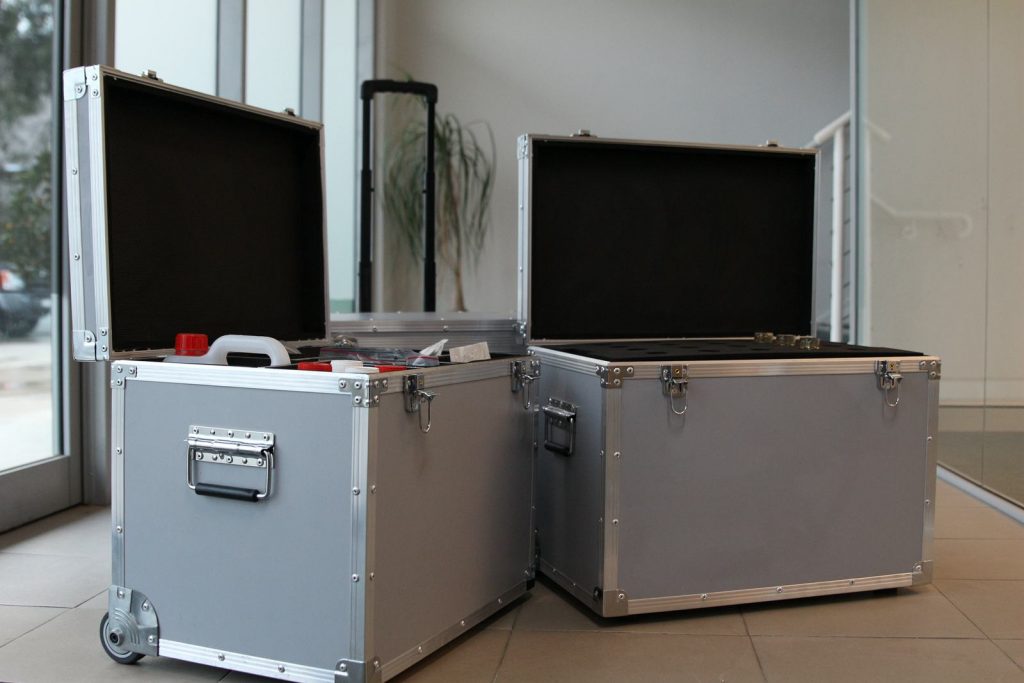 The trunk has 2x recessed castors and 2x rubber feet installed on the bottom of it, for effortless mobility, plus 1x pull-out handle on the back of the case and 1x surface-mount handle on two of the sides. In addition, to implement the hinged lid design, 2x surface-mount lockable latches were used to connect the lid with the body of the case.
All of our cases come with a 5-year warranty!