Church audio technicians primarily manage a church's audio equipment. Our client Padum Pun from His Glory Nepali Church, requested an audio workstation case for his church to store their equipment in a sturdy, well-built road case that can be used for travelling when needed.
Since technicians are in charge of setting up microphones, speakers, mixing boards, and many other sound devices throughout a facility each and every service, it is vital that they have a case that can store all the equipment neatly.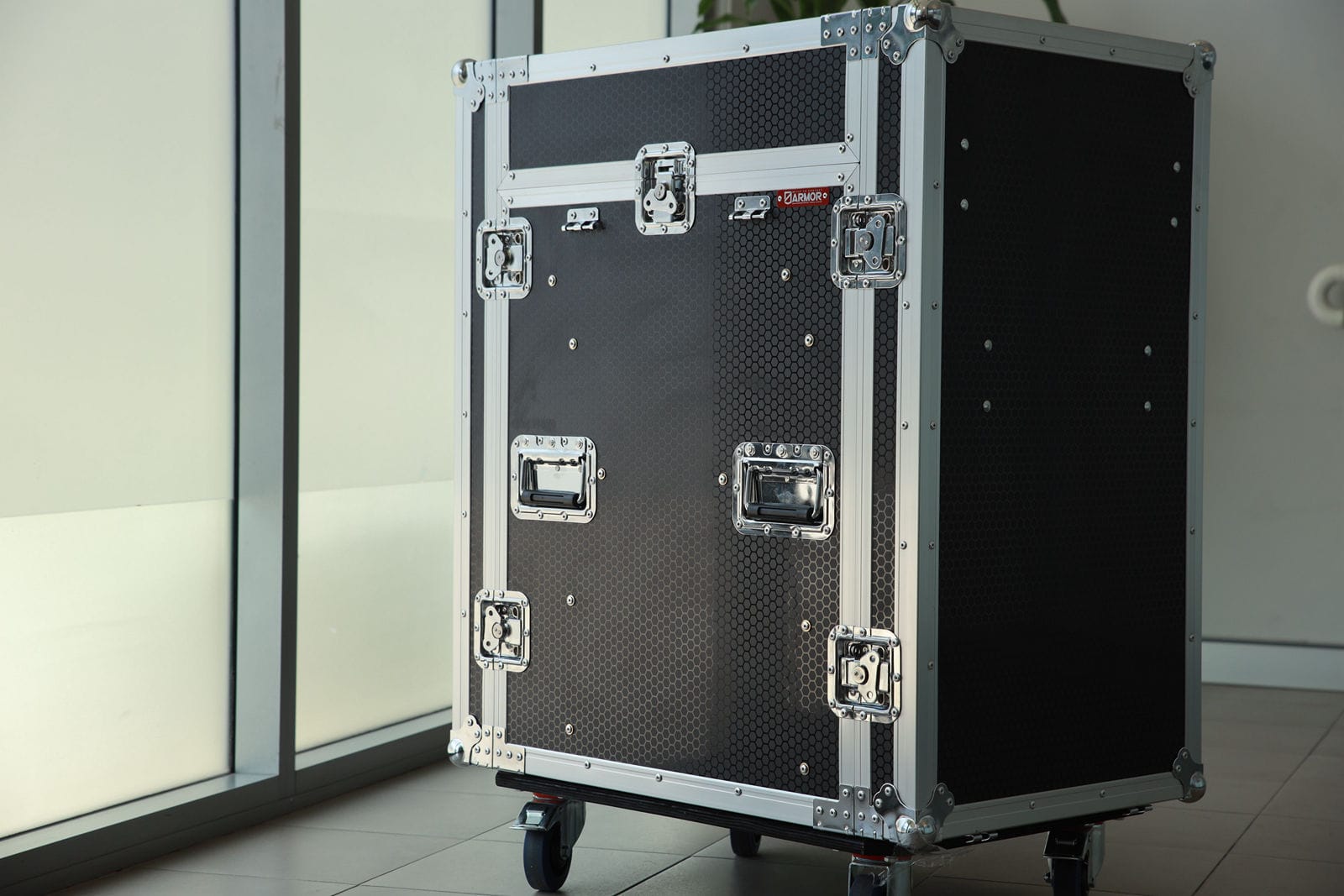 Our workstation case design has a front and rear removable lid that can be converted into a worktable by simply opening the folded legs. This allows Mr. Pun to make use of a flat workspace without having to separate himself from the equipment. The top compartment, on the other hand, is for a Yamaha M32RL mixing console.
We have also built a very similar case for the Embassy of P.R.C in Canberra featuring a front removable lid that can be converted into a small workstation and a rear access door for direct access to the back side of the audio equipment.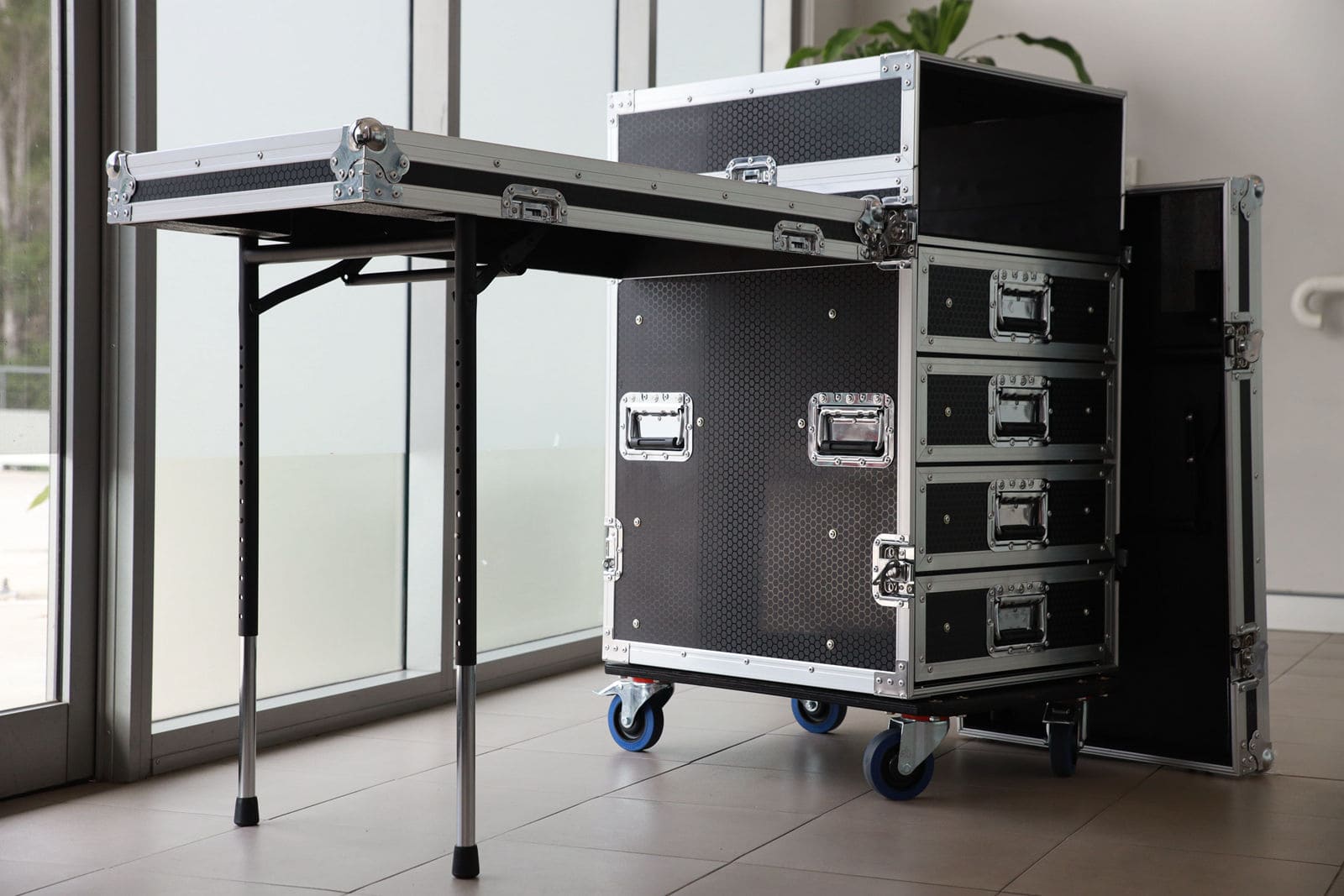 The case is made with aluminum extrusions to reinforce the entire structure without sacrificing the ergonomic integrity of the audio workstation case. The interior is lined with industrial-grade foam for the best shock protection during travels.
Our designs are always customized based on the technical needs and preferences of our clients. We back all our road cases with a five-year warranty. We pride ourselves in using only the best quality materials from the smallest details to large structural components. Thus, we make cases that are guaranteed to last for many years and can potentially outlast even the equipment they store.
The foldable legs on this case are from Penn Elcom – a renowned supplier of flight and road case parts and components. The rear access door allows you to access the rear part of the equipment to attach cables and other connections.
If you a need custom audio workstation case like this one, please do not hesitate to contact us.