E-sports organiser and production company ESL Gaming Australia asked us to create a custom road case/ TV flypack for their equipment.
We created a heavy duty case (1500mm W*600mm D*1100mm H) out of a 9mm thick black PVC laminated plywood, which was strengthened with steel ball corners and aluminium extrusion. The inside is lined with 10-20mm of EVA foam and it, also, contains a PE foam insert. The unique hinged flip-up lid was specifically designed to fit 2x Lilliput BM280-4K – 28″ 4K monitors, that are rack mounted. It can stand up by itself with an initial push thanks to the pair of 15Kg gas springs installed. The gas springs will support the lid in an upward position while the monitors are in use.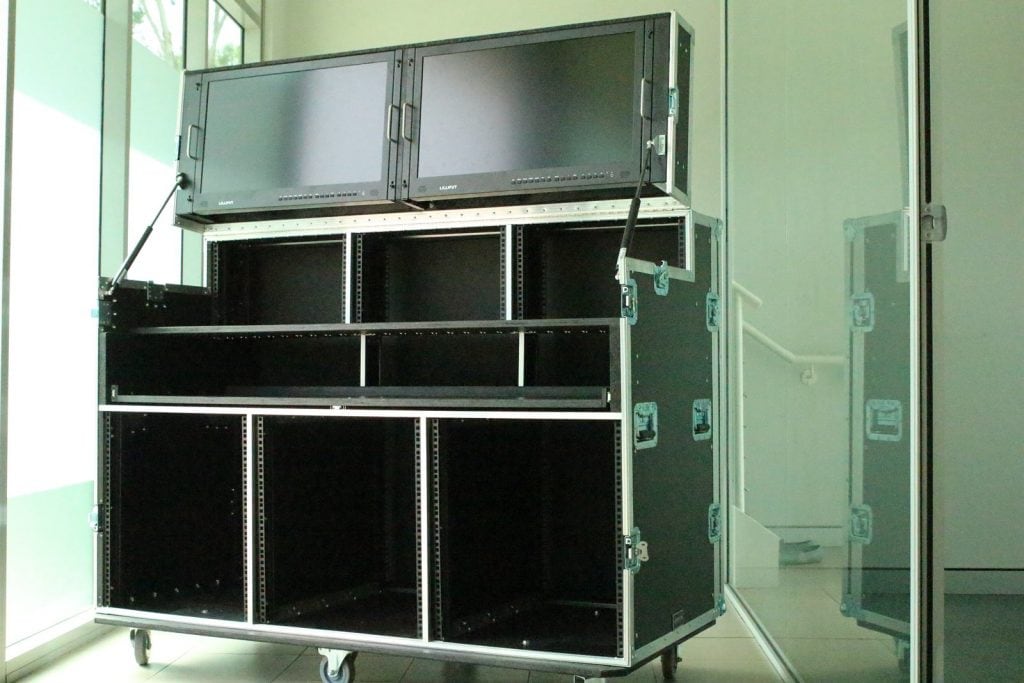 On this case, we added a hinged working space for keyboards, mice and even, macro controllers. Above that shelf, there are 3x 6RU rack spaces and below it, 3x 12RU rack spaces so that all the necessary data & server racks can be attached onto. In addition, a custom pull-out drawer for video consoles can be found under the hinged platform.
The client wanted to case to be very practical and easily accessible, so we made the front & the rear removable with detaching lids and we added 12x recessed handles for maximum convenience and usefulness.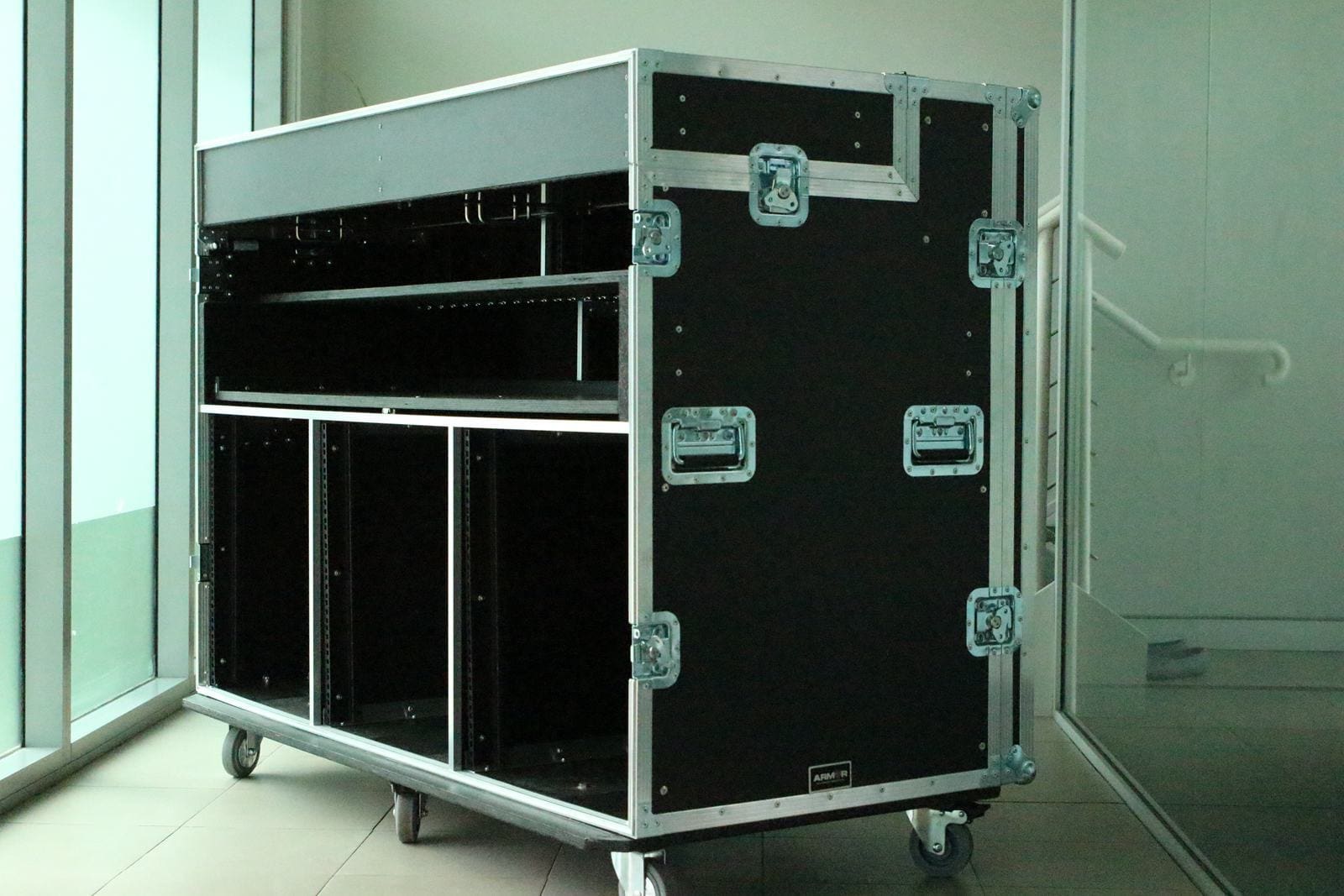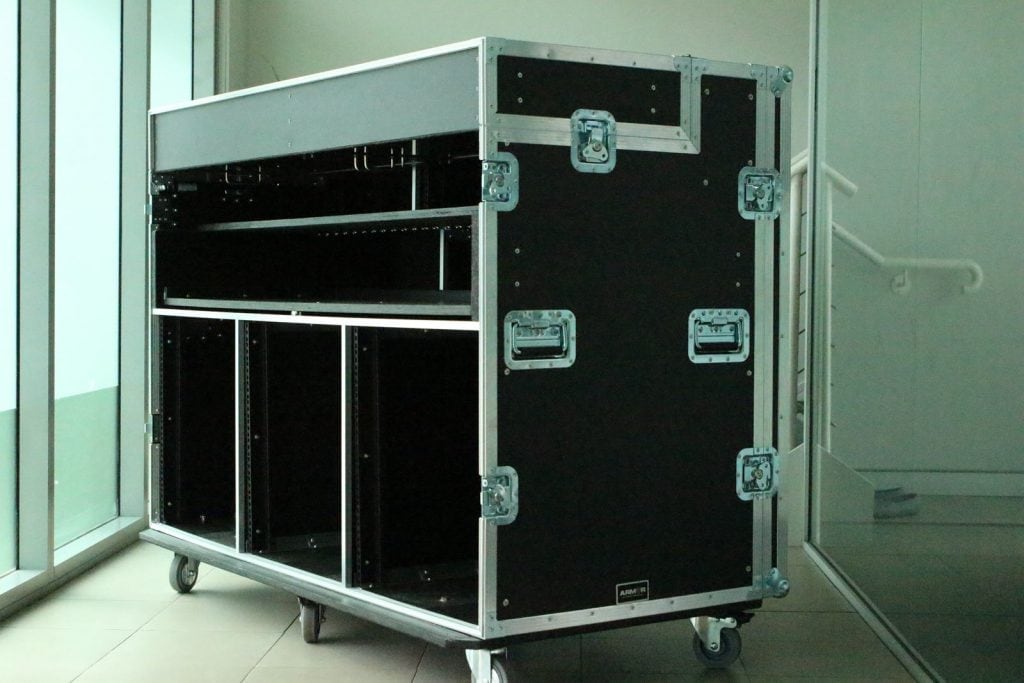 All of our cases come with a 5 year warranty!