We bring you our newly custom-designed transport case for Masterton Motorsports. Our client, Masterton Motorsports, is a recreational vehicle dealership that is based in Sydney, Australia. Our client needed a custom transport case that would be efficient for their needs.
We took into consideration the nature of their business and we designed the custom flight case with a plywood panel and a glossy black laminate to ensure that the custom transport case is durable and beautiful. The custom road case featuring aluminum fittings was integrated with a pull-out handle for easier navigation of the transport case, a hinged lid for easier access into the custom flight case contents, and four Carjet heavy duty castors, which ensures that transportation of the custom flight case isn't an issue.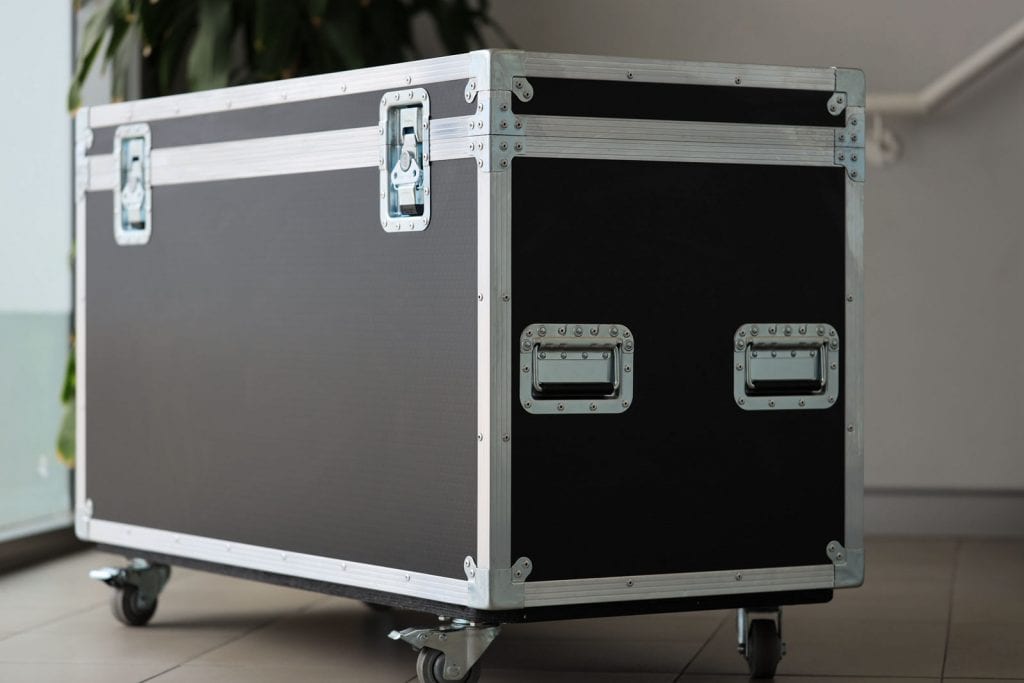 Our client was satisfied with the transport case for Masterton Motorsports we designed for them, and we are highly pleased to have helped them achieve their goal by designing and manufacturing a high-quality custom transport case according to their desire.
If you need a similar custom transport case or you want a flight case with unique requirements, don't hesitate to contact us. We will be happy to help you make this wish become actualized.