Touring wardrobe case is a wardrobe-on-the-go for theatre companies and bands who travel across places to perform at various venues. This is one of the uniquely designed road cases from Armor Road Case's wide product range. Our client, Darlinghurst Theatre Company (DTC) is a well-known theatre company located in NSW, Australia. Established in 1996, DTC provides a platform for upcoming artists and art workers to present their skills.
The team of DTC artists have to go from one place to another for live performances of plays and shows. They are required to carry various items such as costumes, props and accessories for conducting shows. Touring wardrobe case is the perfect solution for such touring artists. Since they have to travel on roads, the wardrobe case has to be strong enough to withstand the jolts and bumps experienced on the roads.
Unique Clamshell-style Design
These cases are made out of premium E1 grade 12mm plywood with Penn-Elcom hardware. The unique feature of the touring wardrobe case is its clamshell-style design, wherein two parts of the case fold on hinges. The wardrobes can be easily accessed by the users without being obstructed by doors in between each other.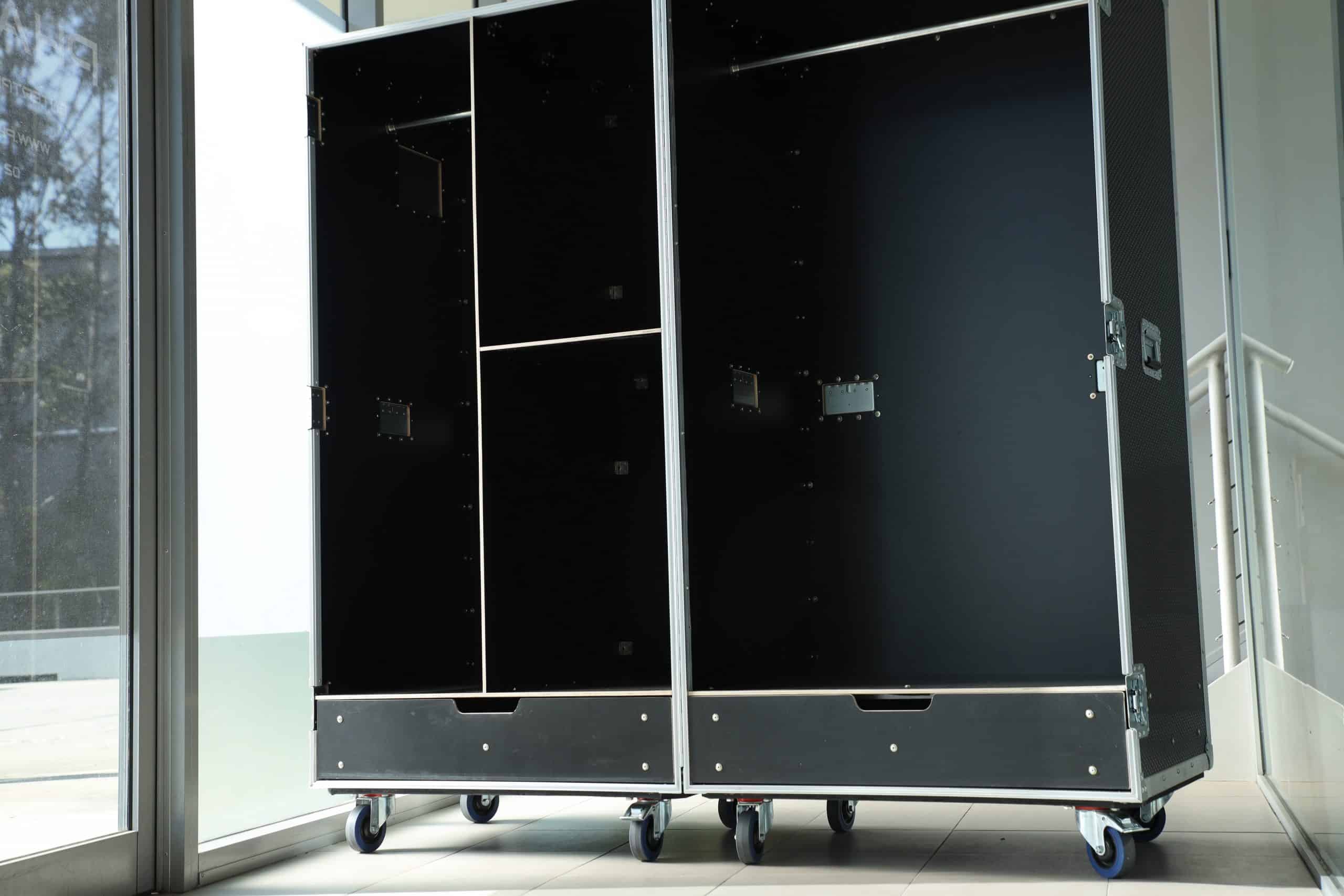 As compared to a wardrobe case with a front open door, this road case is an excellent example of space optimisation. The design reduces the cost of the case without losing any internal space. As the case is opened, it splits in half and there is no dedicated door or front lid. This lessens the space allowing both the parts of this wardrobe case to be tidily placed next to each other.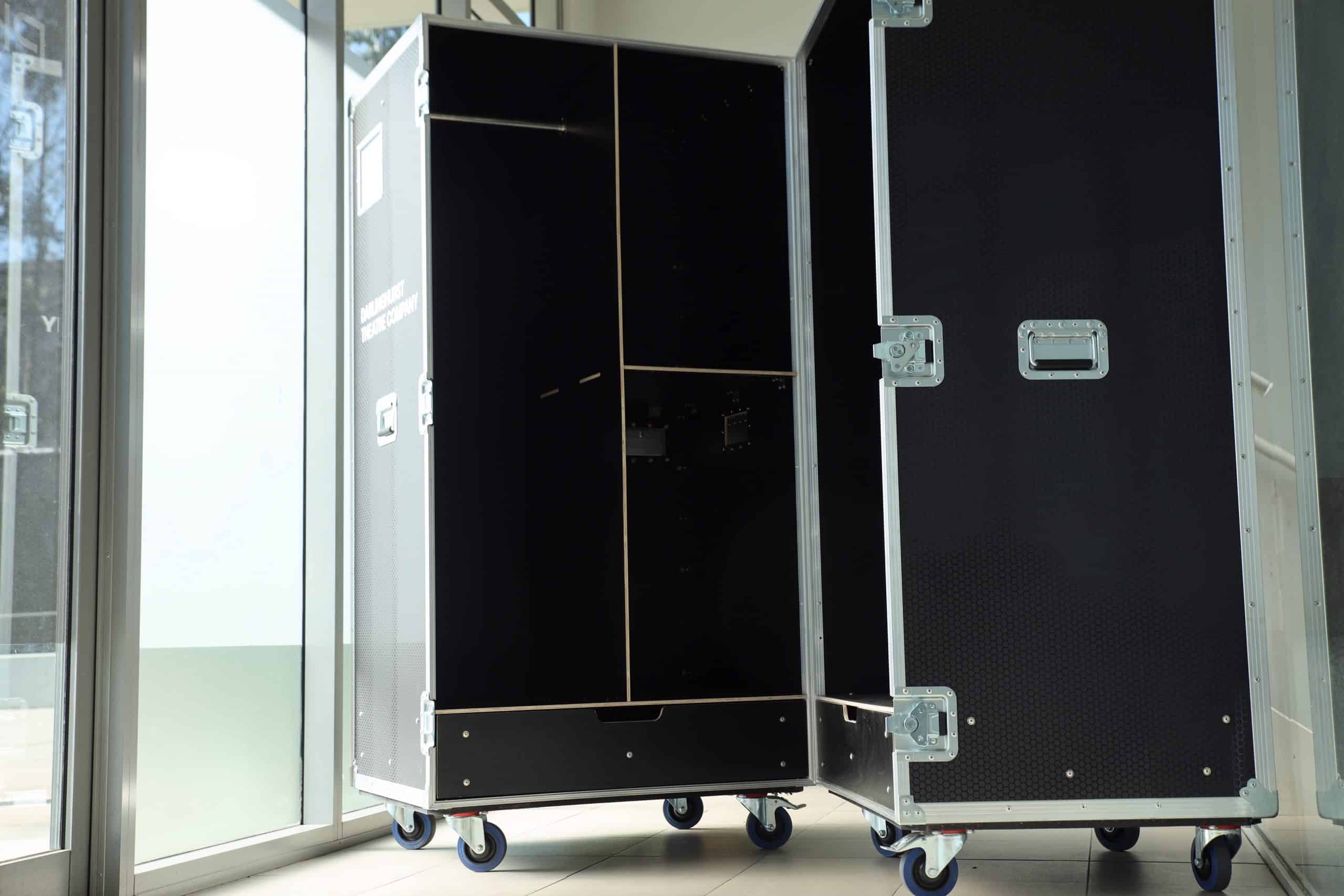 As this road case is quite huge in size, it needs to be handled by atleast 2 persons. Medium recessed handles have been provided on either sides of the case and also on the front side to move the road case easily. It has braked rubber swivel castor wheels for complete control over the movements on the road. 3 latches have been affixed to ensure secured fastening of the two halves of the case.
The wardrobe road case has partitions with cloth hanger poles installed. Storage shelves of different dimensions have been integrated for storing items of different sizes and design. There are 2 pull-out drawers at the bottom of both the half parts for storage of smaller items. Finished with glossy honeycomb pattern, the case has our client's name screen printed on the front panel. We back our road cases with 5 years' warranty.
If you are looking for a road case to meet your touring needs or wish to replace your old costume road case, please provide an opportunity to Armor Road Cases to provide you a quote. We can design your road case based on your detailed requisitions.