These are 2 personalised road cases for William Green, designed for keeping dental equipment and accessories. Their dimensions are approximately 525 x 324 x 340mm (W x D x H) on the inside.
Both cases are manufactured out of 6mm thick plywood laminated with a grey polish and padded with 10mm of EVA foam. For optimum durability, aluminium extrusion and flat corners were hooked up on all sides and corners.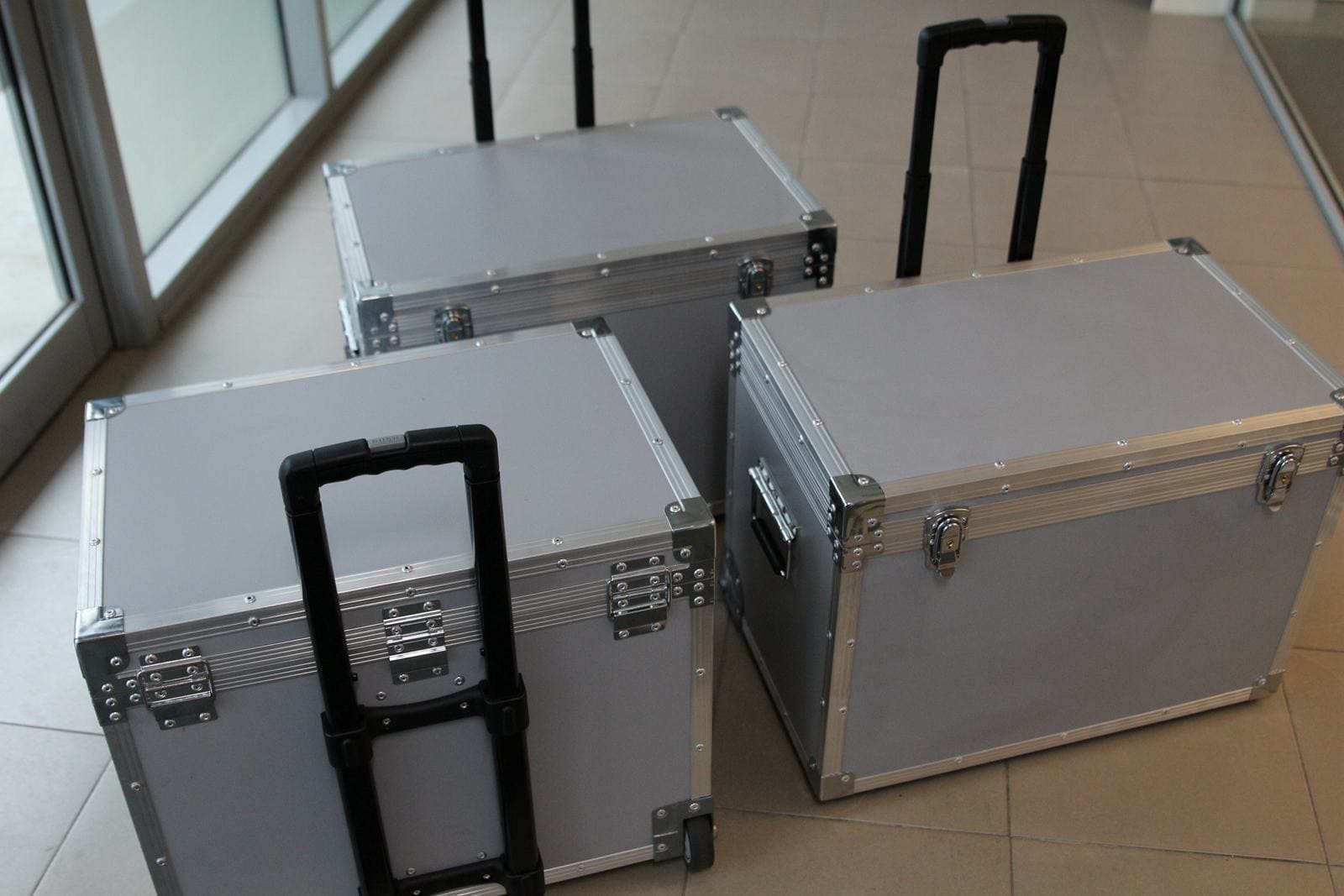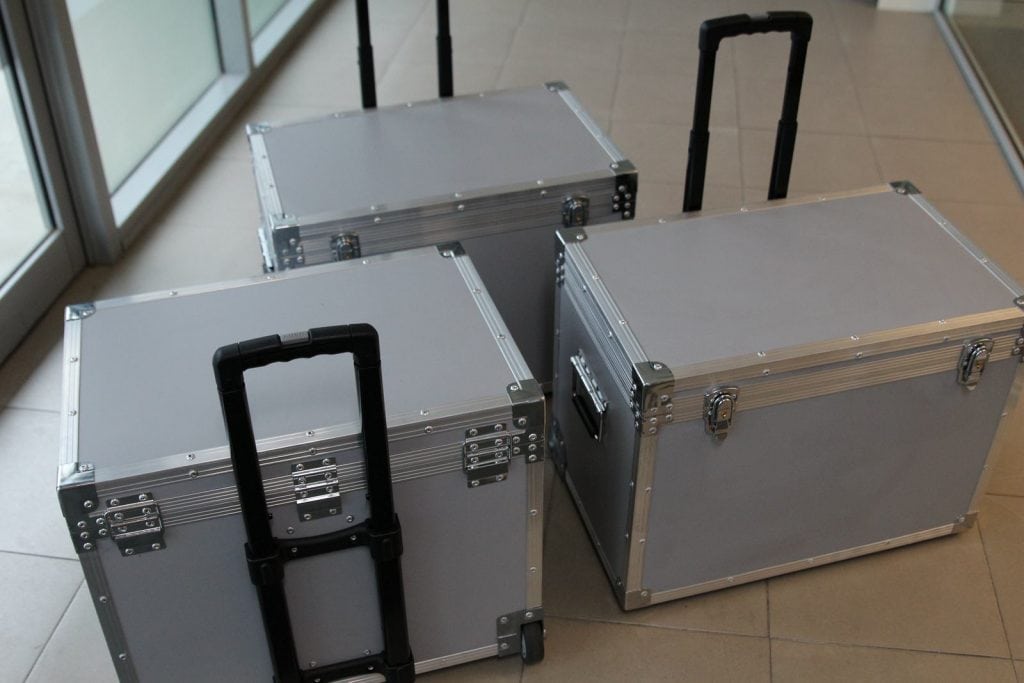 The trunks have 2x recessed castors and 2x rubber feet mounted on the bottom part of them, for simple and easy movability, plus 1x pull-out handle on the back of the case and 1x surface-mount handle on two of the sides. Furthermore, to accomplish the hinged lid design, 2x surface-mount lockable latches were utilised to attach the lid to the body of the case.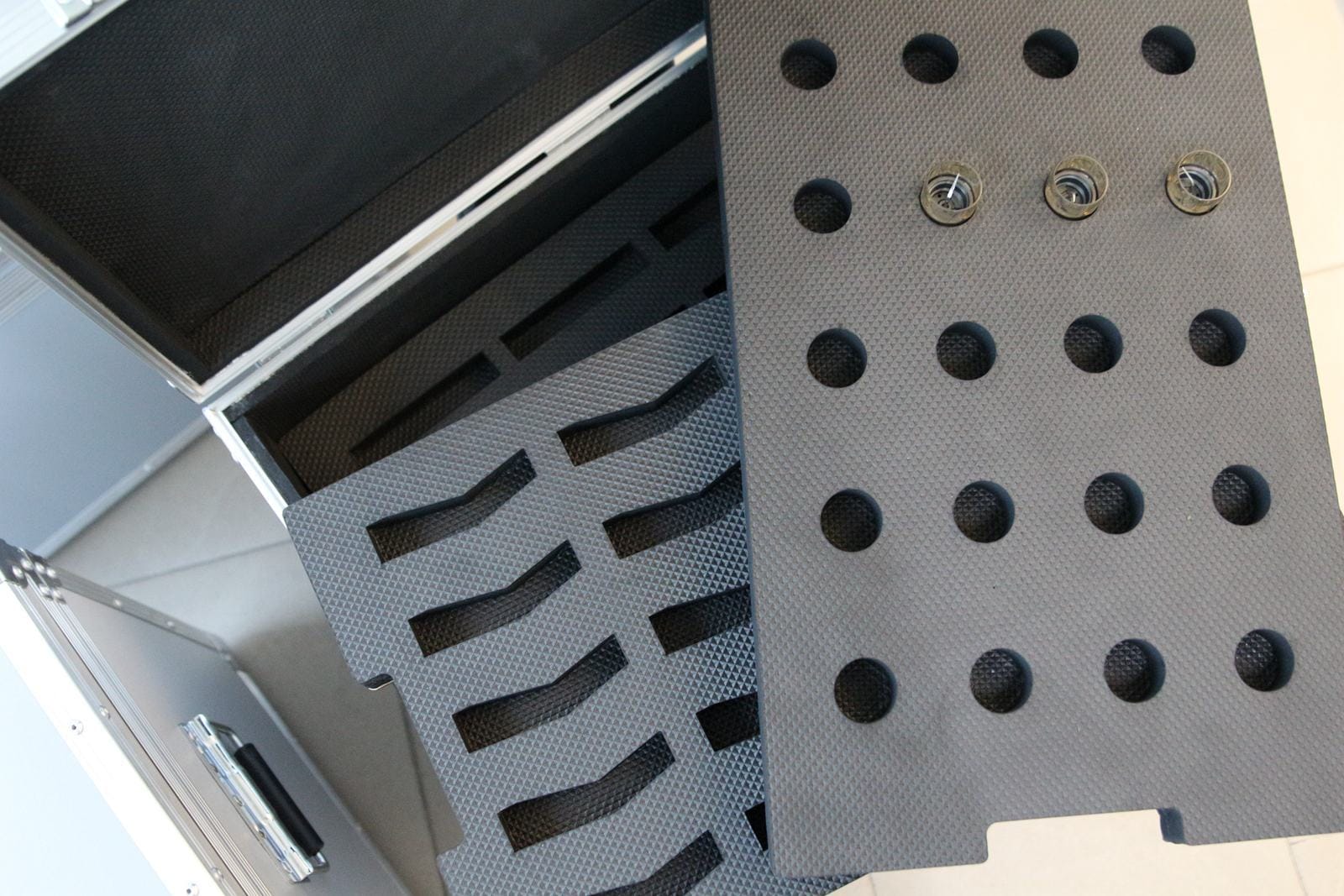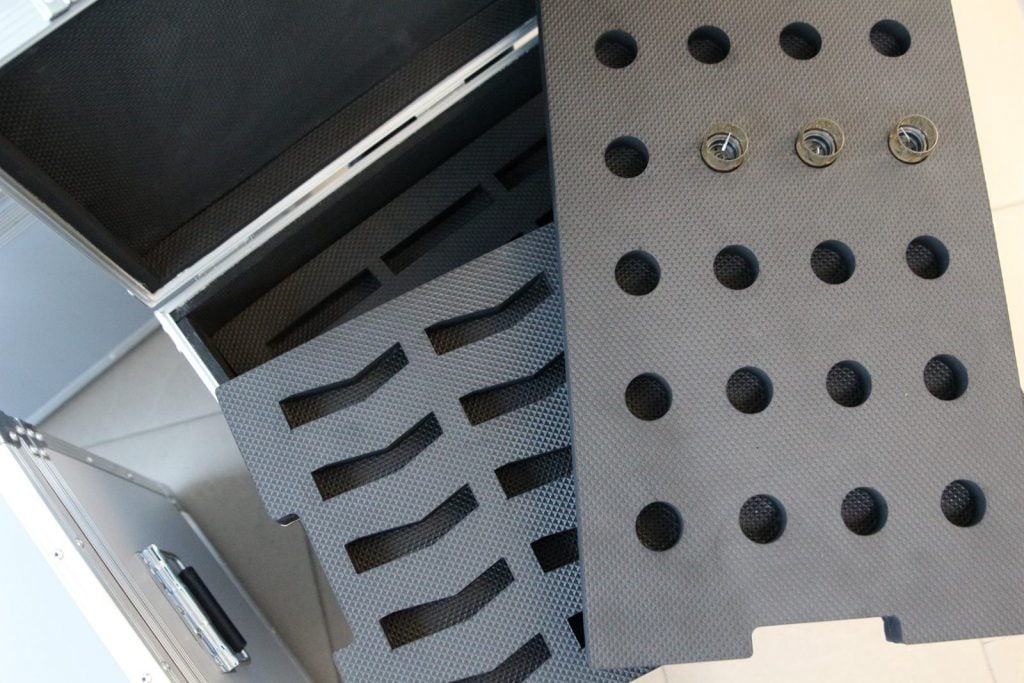 The first case features 4 layers of lift-out trays that can fit 20 products each and below them, on the lower tier, 4 partitions for more instruments and their accessories.
The second, features 4 levels of lift-out trays that can hold 20 products each as well, plus 1 bottom compartment to accommodate equipment and extras.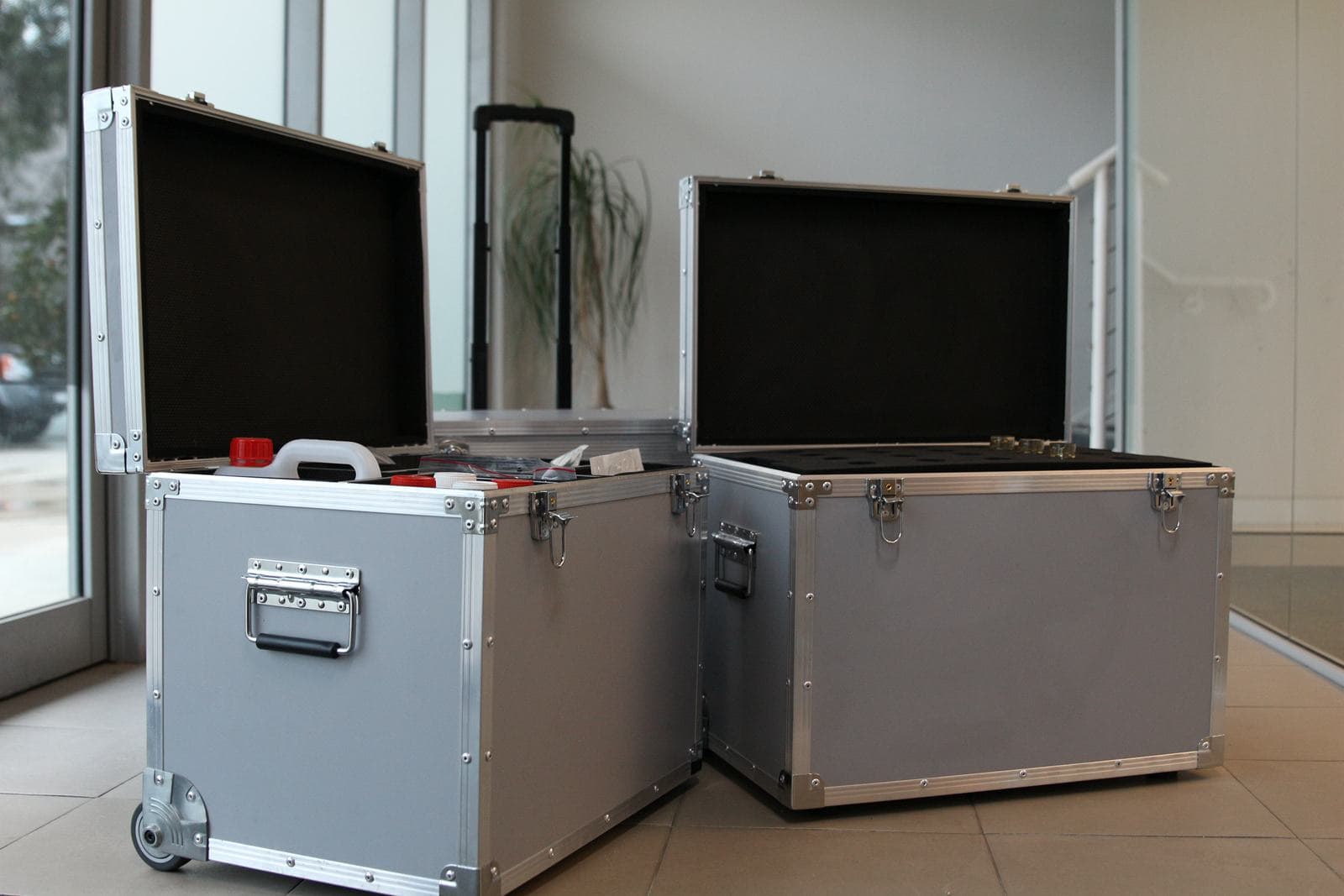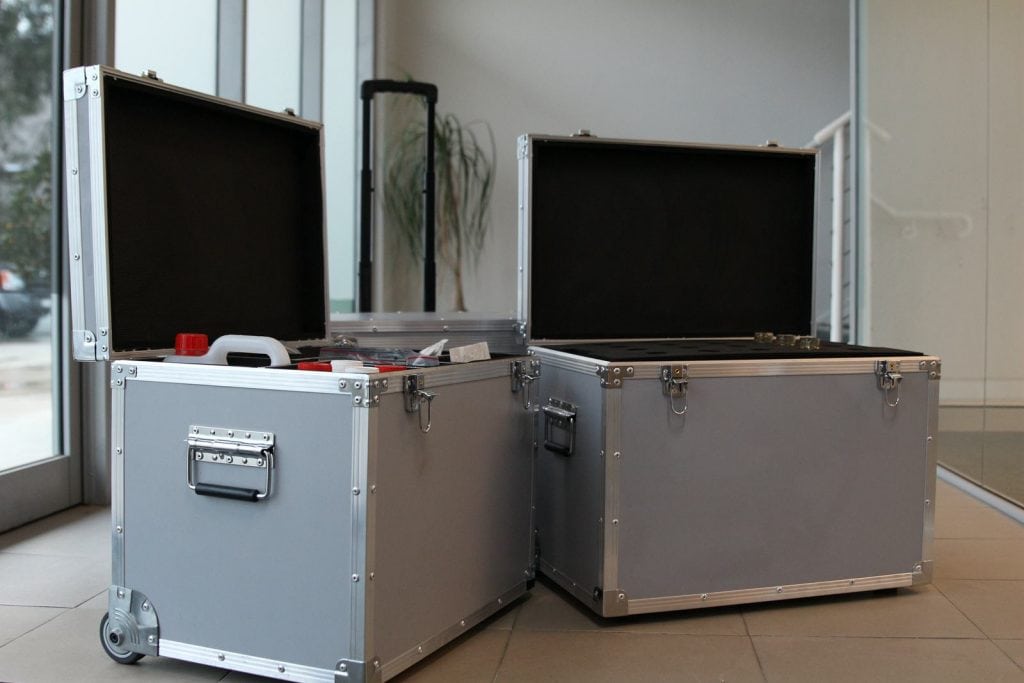 All of our cases come with a 5-year warranty!