These are custom-made road cases for the DSC214 Calorimeter; they were commissioned by our client, an operator of a chemical analysis lab here in Sydney. 
The internal dimension of the unit is approximately 340 x 807 x 245 mm (WxDxH).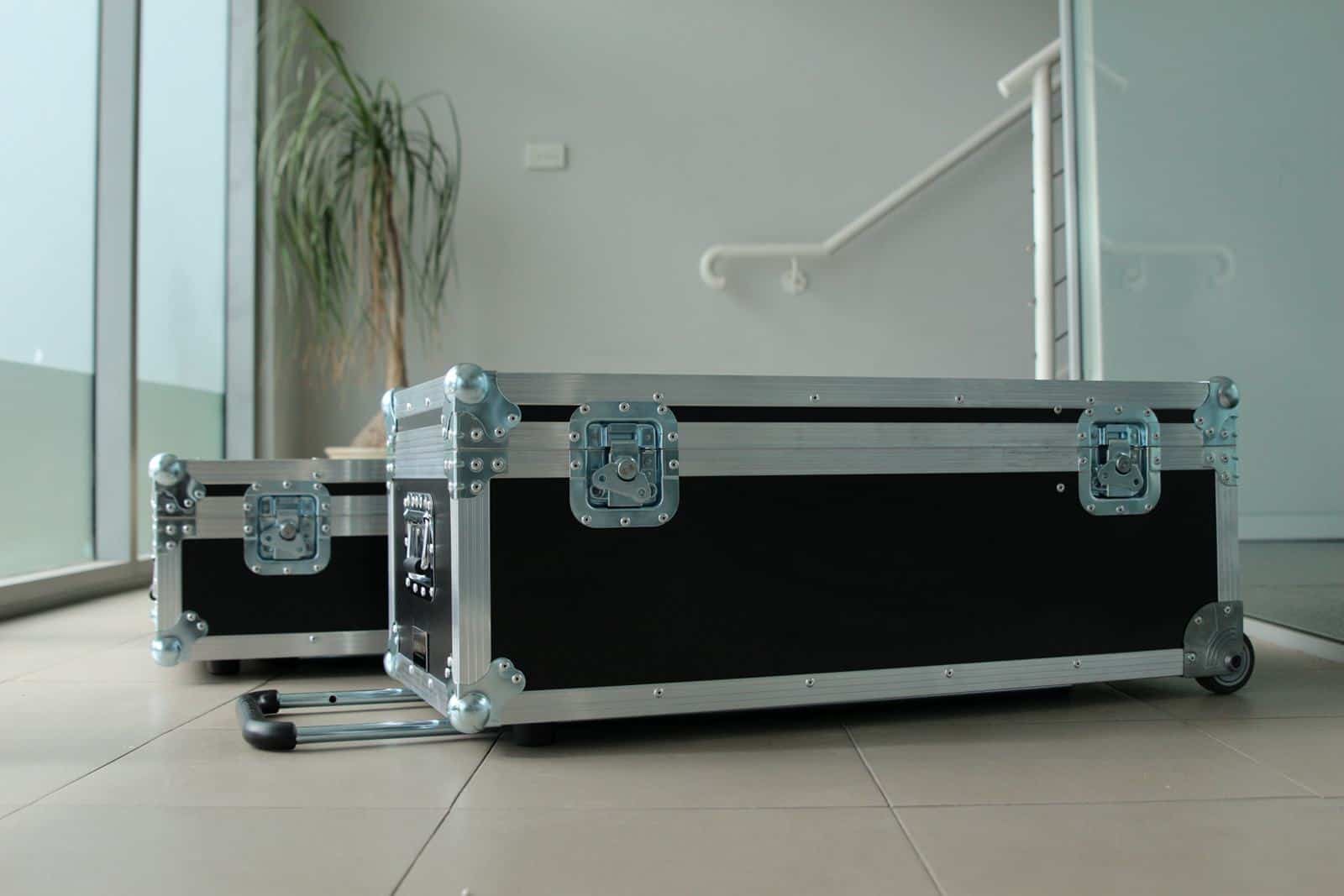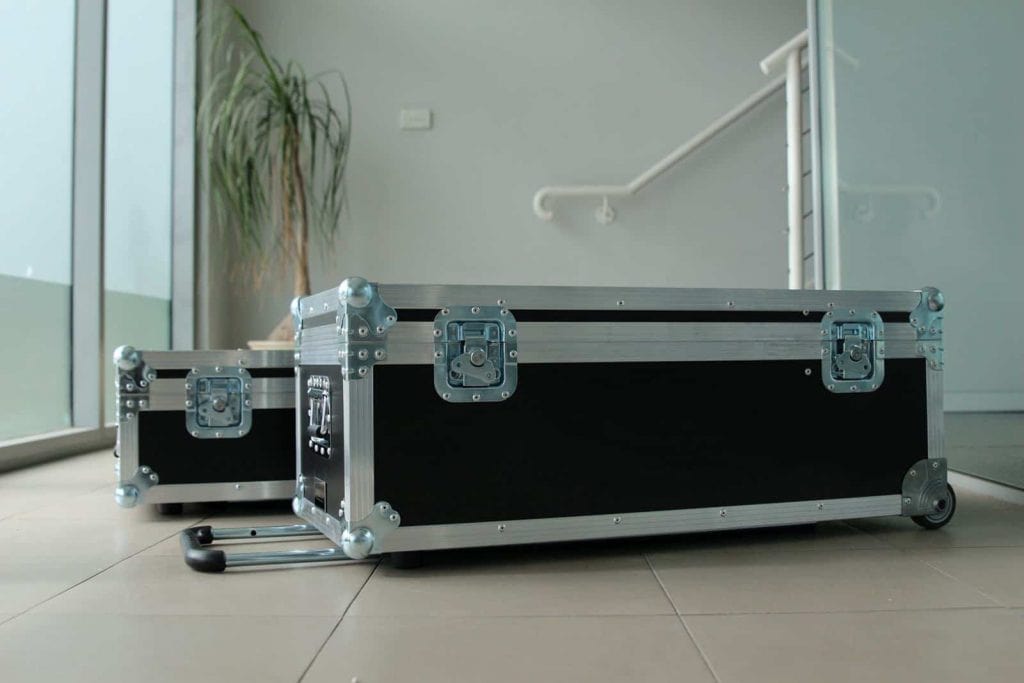 The frame of this road case is constructed out of 9mm laminated plywood with black PVC finish. For optimal protection, the interior of the case is lined with thick 10mm EVA foam.  
The front of the case is fitted with two butterfly latches, in addition to two handles on the right and left sides of the case. This is alongside the built-in pull-out handle.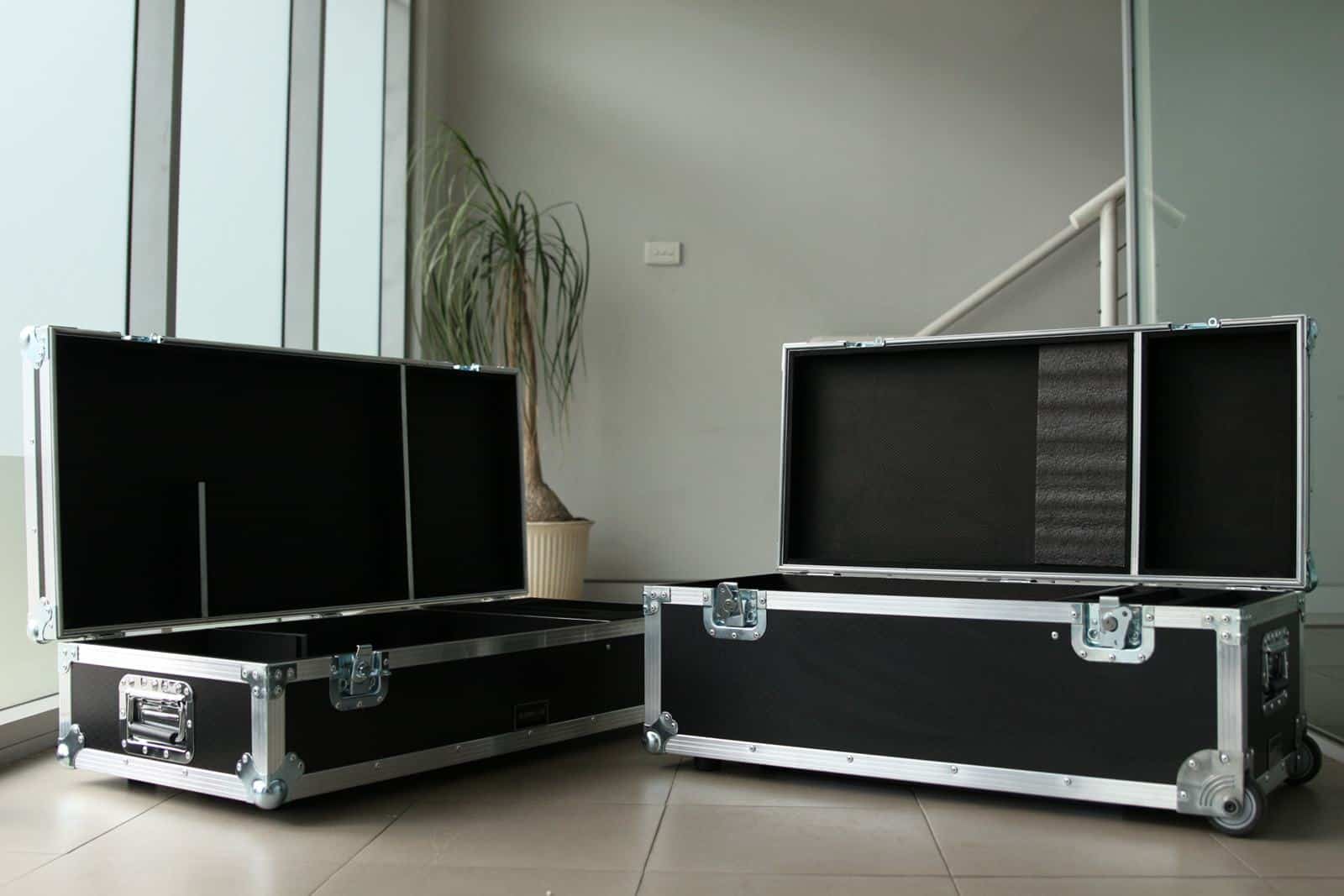 For improved stability, we fitted it with three internal foam dividers for holding components of the case. 
Movement is achieved through two recessed castors. Heavy-duty aluminium extrusions and steel ball corners act as a line of defence against forceful impact.
Full Specification
Internal Dimensions: 340W*807D*245H(mm)
9mm Laminated Plywood w/ Black PVC Finish
Heavy-Duty Aluminium Extrusions
10mm EVA Foam Lining
2x Latches (front of the case)
2x Handles (on right & left sides of the case)
2x Recessed Castors
3x Internal Dividers
1x Pull-Out Handle
Internal Foam Cut-Outs
All our cases are backed by a five-year warranty!