This is a custom road case for Interactive Speakers for Genesis Retail Displays.
The exterior of it is made of 9mm thick black PVC coated plywood and extra strength was given with aluminium extrusion. The interior of the case is lined with 10mm wide EVA foam. Four castors where installed for easy movement.
We constructed a lift-off lid for the specific unit so that the items that are being laid out can be quickly accessible. On the bottom of this case, 4 EVA foam pieces were put to hold the display in place. We designed those pieces in a way, that the client can still be able to use his hands to effortlessly remove the layout from inside.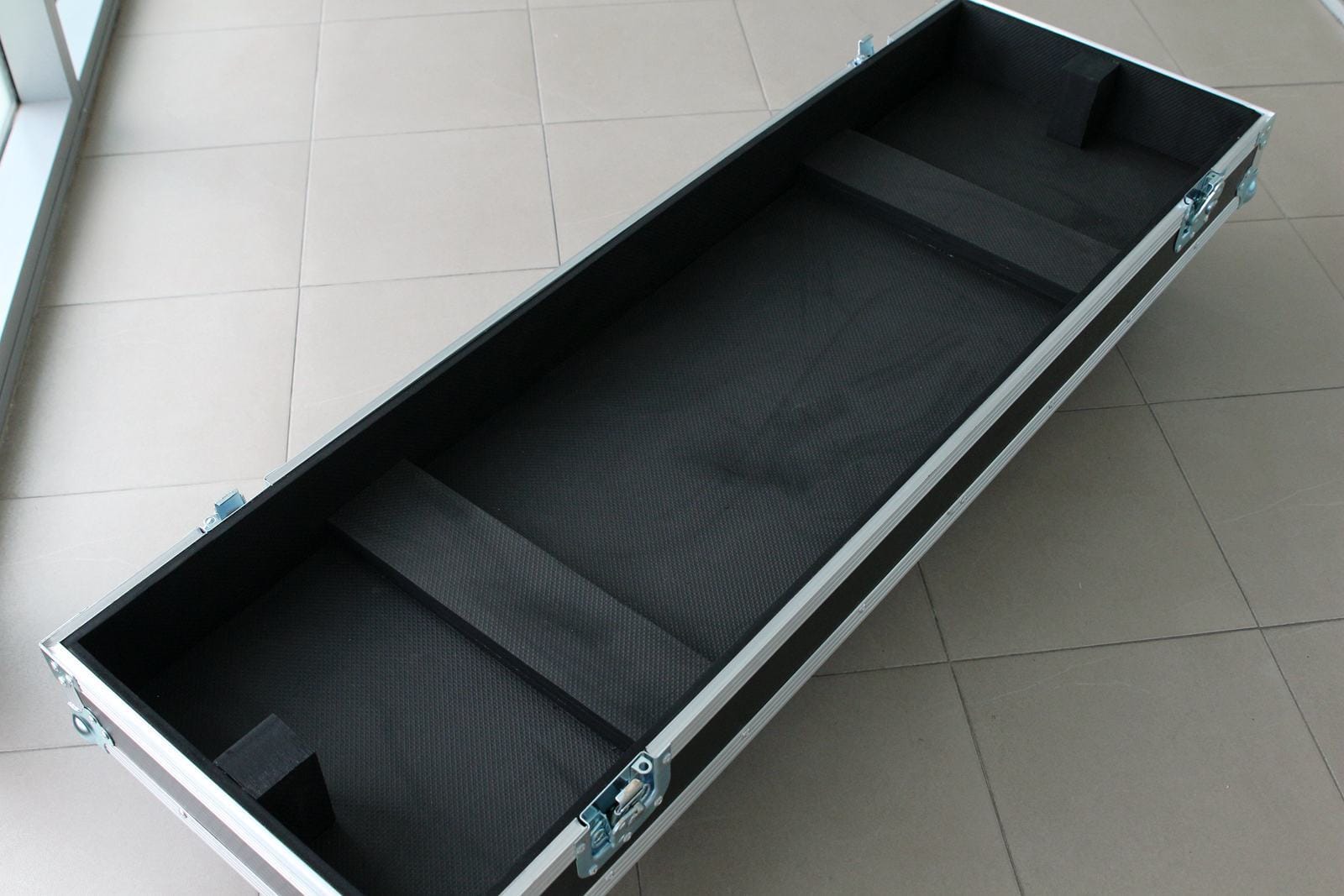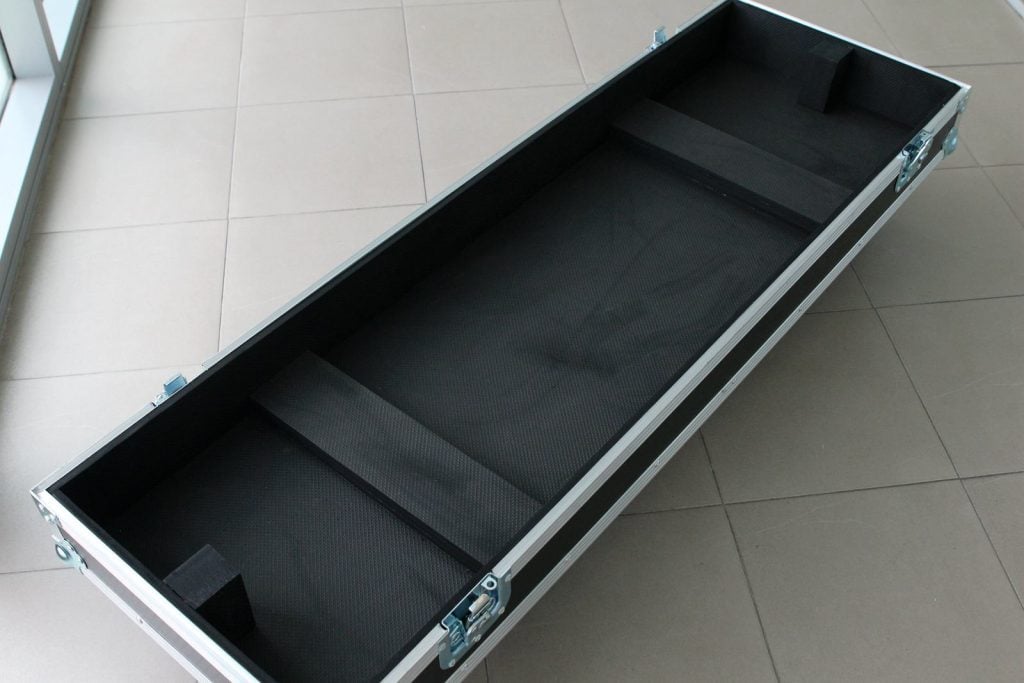 In the following .pdf file, you can find the final drawing and specifications for the case.
All of our cases come with a 5-year warranty!