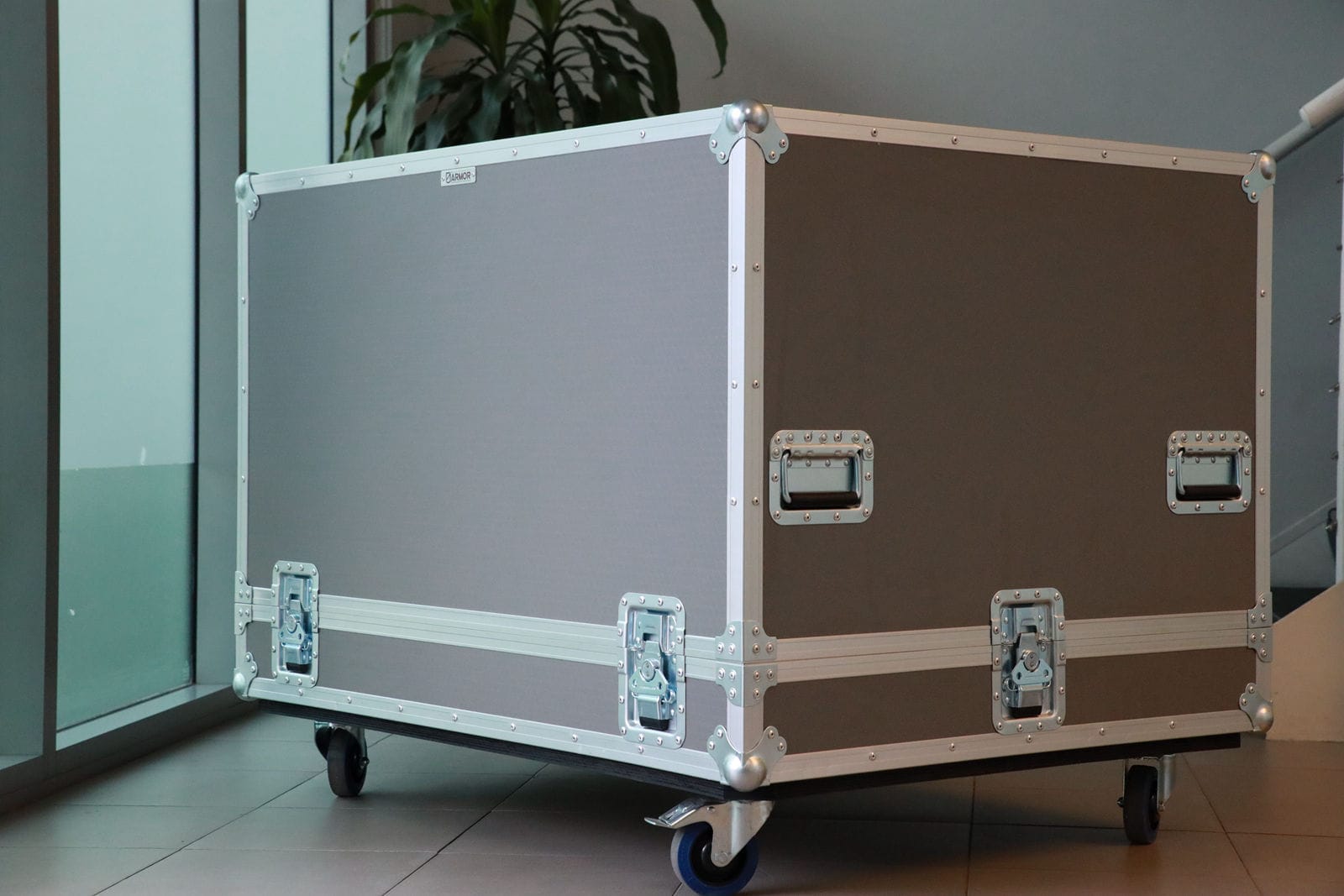 Two Bay Bench Road Case for NEP Australia
For over 30 years, NEP Australia has been a worldwide outsourced production partner supporting premier content producers of live sports, entertainment, music and corporate events and has presence in over 85 countries.
It has a large inventory of equipment and resources that needs to be deployed wherever it is needed. It needs customized road cases for transport of its exquisite equipment across Australia. Armor Road Cases has designed and built 2 bay bench road cases for NEP.
All the 16 cases have been made using Penn Elcom hardware. They are specifically customized to carry NEP's 2 bay aluminium broadcast production bench frames. The bench top is positioned at the bottom of the case and secured with a Velcro to avoid detachment of the bench from the case even during bumpy travels.
This 2 bay bench case design is slightly different from a case which we have earlier built for NEP. The cases made earlier had 1 bay, while these 16 cases are with 2 bays. The design of the panel comprises of harbour grey panel with honeycomb hexa pattern finish.