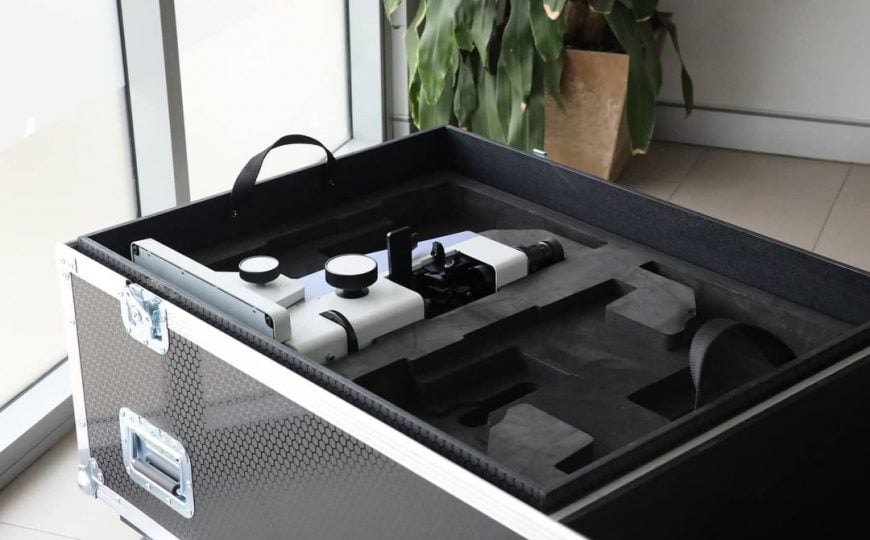 Custom Instrument Transport Case
A custom instrument transport case with foam insert for our client Australasian College of Optical Dispensing
Australasian College of Optical Dispensing
Custom instrument transport case with foam insert for our client Australasian College of Optical Dispensing
The Australasian College of Optical Dispensing (ACOD) is Australasia's largest independently-owned training provider in the field of Optical Dispensing. It delivers quality training and continual professional development servicing the growing needs of the Optical industry. An optician, or dispensing optician, is a technical practitioner who designs, fits and dispenses lenses for the correction of a person's vision. The College uses a wide range of delicate and exquisite instruments which need adequate protection while transportation.
Armor Road Cases has designed and built personalized carry case for transport of an instrument of ACOD. This case has been made using solid and well-laminated plywood material. There are three compartments to provide additional storage space. It has been equipped with strong handles on both sides which makes the handling of the case easy and smooth.
This instrument case has a foam insert which has been specifically designed for the instrument, that has to be transported. The exact dimensions of the instrument were taken to have precise cut-outs in its internal compartment. We have used the latest technology of custom foam cut tech to make a 3D design of the instrument.
This customised insert foam would safeguard the instruments from scratching, breaking, or bending. We have engraved the client's logo on the side panel of the case, thereby fully customizing the case.