Our client, Sam who is the co-owner of the Neighbourhood Productions came to us with the requirement of a wing compact case to hold the Hoglet 4 Programming Wing. The Neighbourhood Productions is an Audio Visual Production company based in Queensland, Australia. They specialise in custom AV installations/systems for venues such as concerts, music festivals, community events and more.  At Armor Cases, we were able to effectively design an appropriate solution that meets the customers needs, and as such a durable and practical case was fabricated.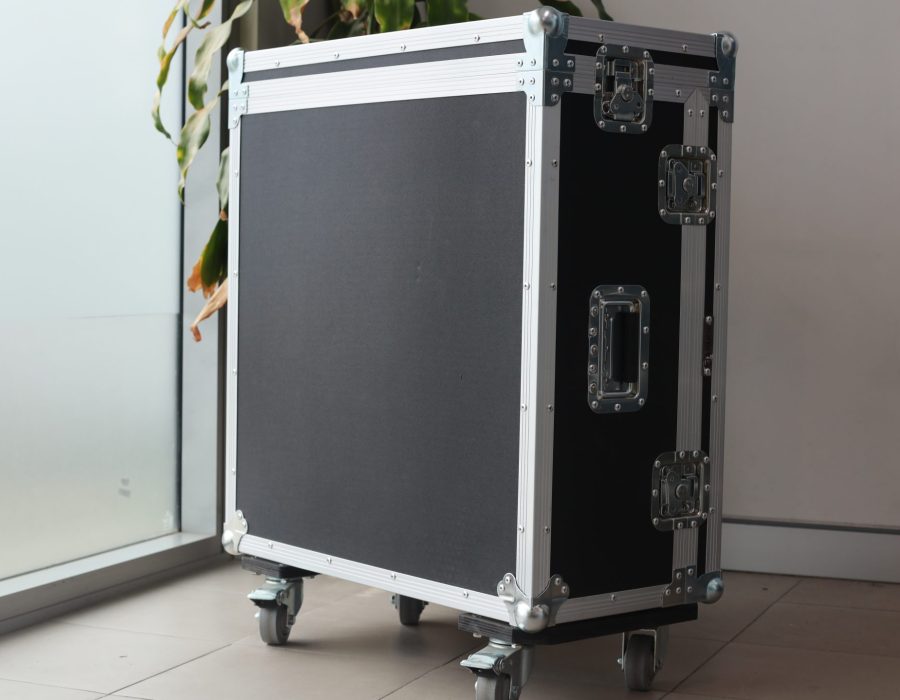 This case comes with strong 7MM plastic panels to ensure that case is both durable and light weight for travel. The exterior has a black texture which gives it a professional appearance. Two recessed handles are attached to either side of the case to ensure it can be carried in practical and safe manner. This case comes with durable swivel castors which makes transportation much easier. This case also has brakes on the castors meaning when the case is required to remain firmly in place it is able to do so.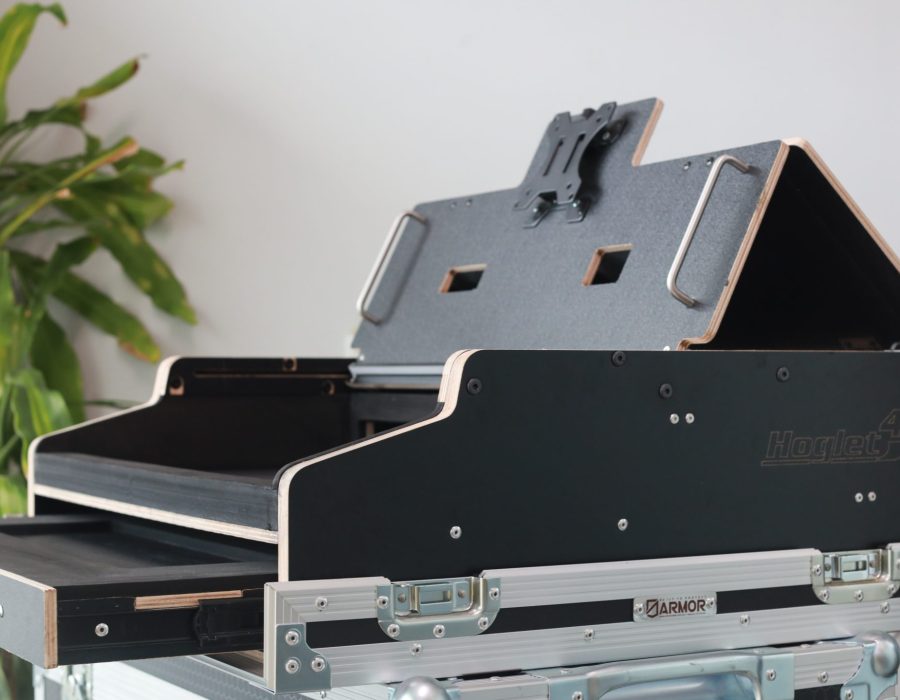 This case is internally equipped with a keyboard drawer with EVA foam attached and LED lights. There are strong and durable 10 millimetre foam lining inside the case to ensure all contents placed inside the case are protected and does not get damaged. The led light can be switched on with the power switch and the VESA mount console box supports a 24″ monitor.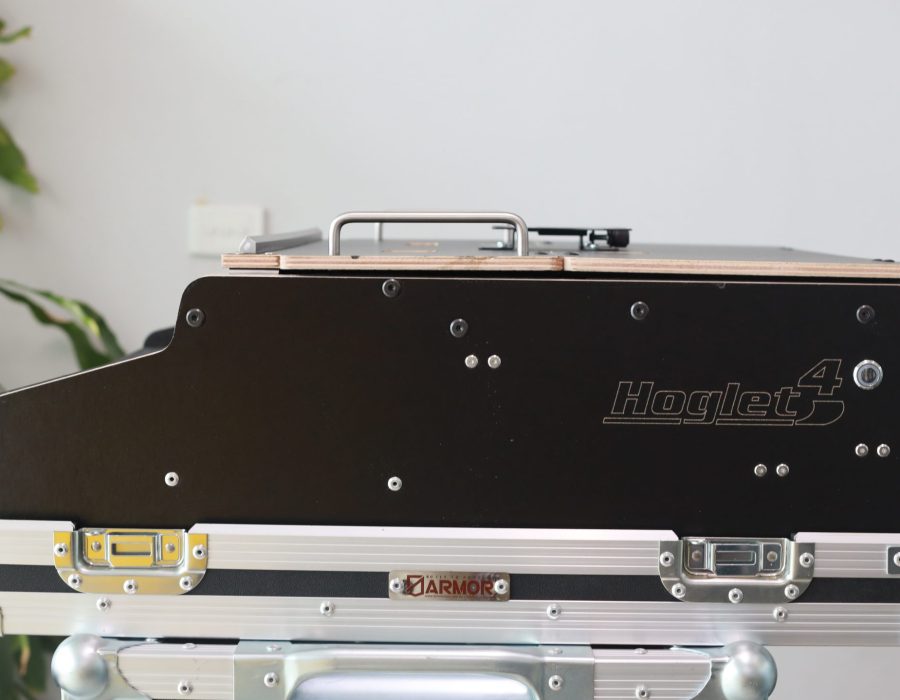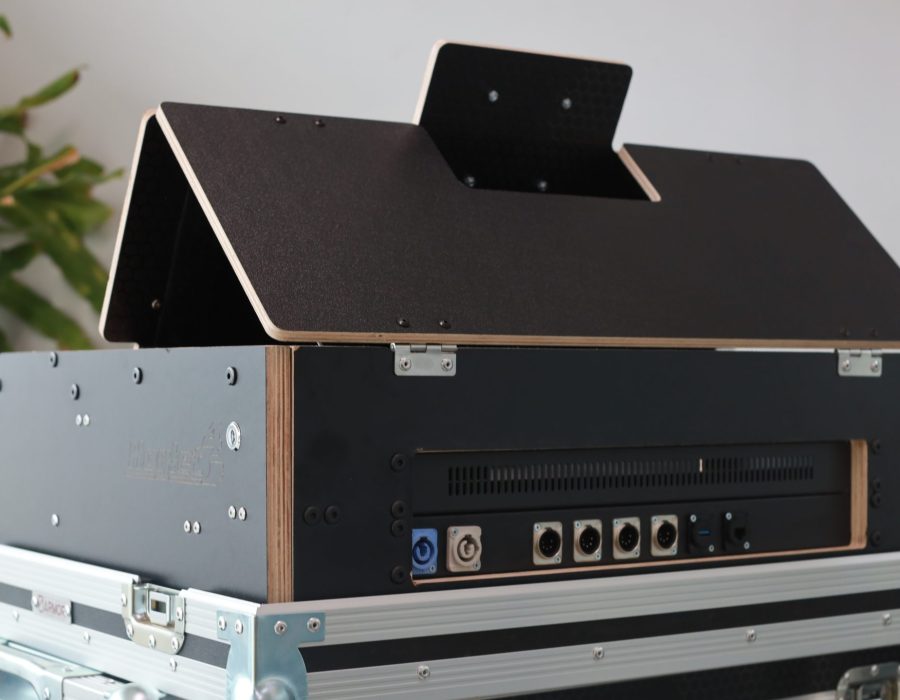 When the console box is folded, the case can be easily closed. The case size is small enough to fit within hand-luggage restrictions. On the back of the console box, there are two built-in DMW512 outputs with the capability of up to 64 universes via ethernet without additional dongles or licenses.