NEP Australia is part of the NEP Worldwide Network, the leading worldwide outsourced technical production partner supporting premier content producers of live sports, entertainment, music and corporate events. It has Australia's largest and most diverse fleet of outside production vehicles (trucks). We have built a versatile drawer utility road case for NEP, Australia to provide organized storage facility while travelling on road.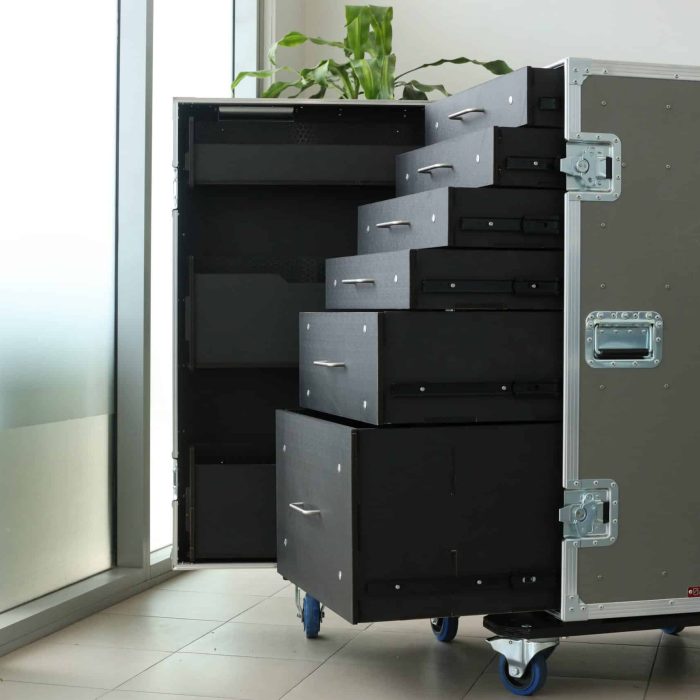 Six Drawers for Maximum Storage
The drawer case has 6 compartments which are in the form of utility drawers. They are designed to carry small items which are needed to be kept separated from one another. The concept of drawers is of great utility as compared to road trunk cases as the drawers help to keep everything organized. The chances of losing out on some components get reduced and the user can easily pack and unpack at the venue. Each drawer has handles to operate them.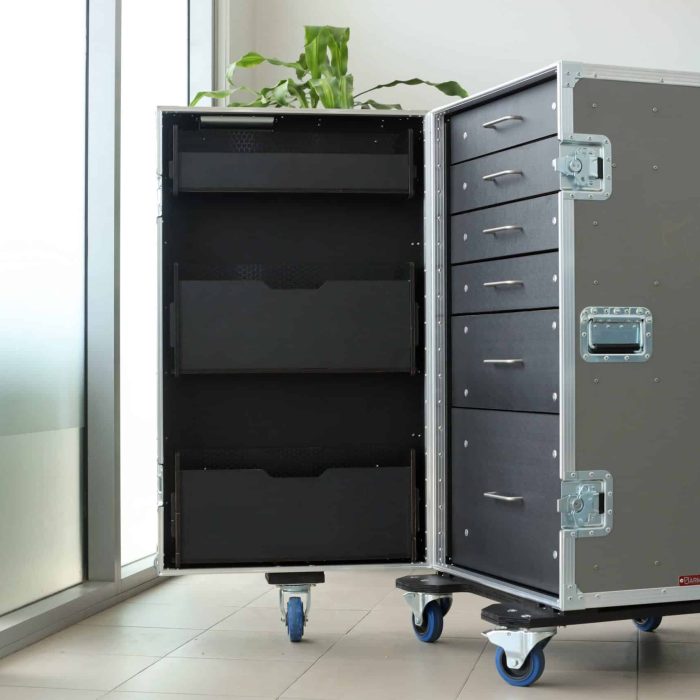 The door of the drawer case has three pockets which provide extra storage space. These pockets are of different sizes for customized storage. The user can keep smaller accessories in these pockets. Corner handles and side handles have been placed wherever required to make the handling of the road case easier. The case features five castors – four on the case and one on the door of the road case. With these features, the user can manage to move the case smoothly on the road.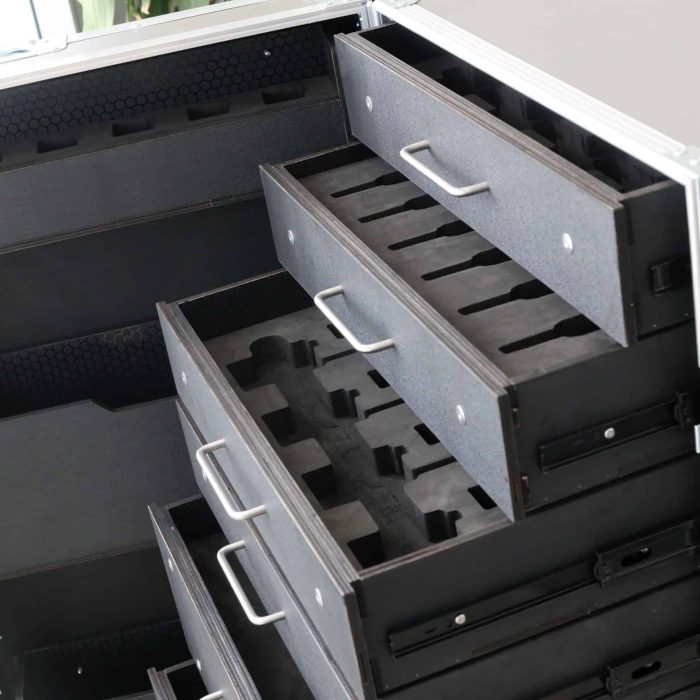 The exterior of the case is made of laminated panels which are in black and harbour grey that give a matt look. Recessed butterfly latches have been used on the door of the case.
Each drawer has foam inserts which are customized as per the requirements of NEP, Australia. The foam inserts have been cut and placed inside these drawers.
In case you have a requirement for drawer utility road case which can be easily fitted onto a truck, please do give us a call and our team shall design a customized case with drawers.