We designed and supplied an order for 26 of these custom transport cases for our client OMGXP.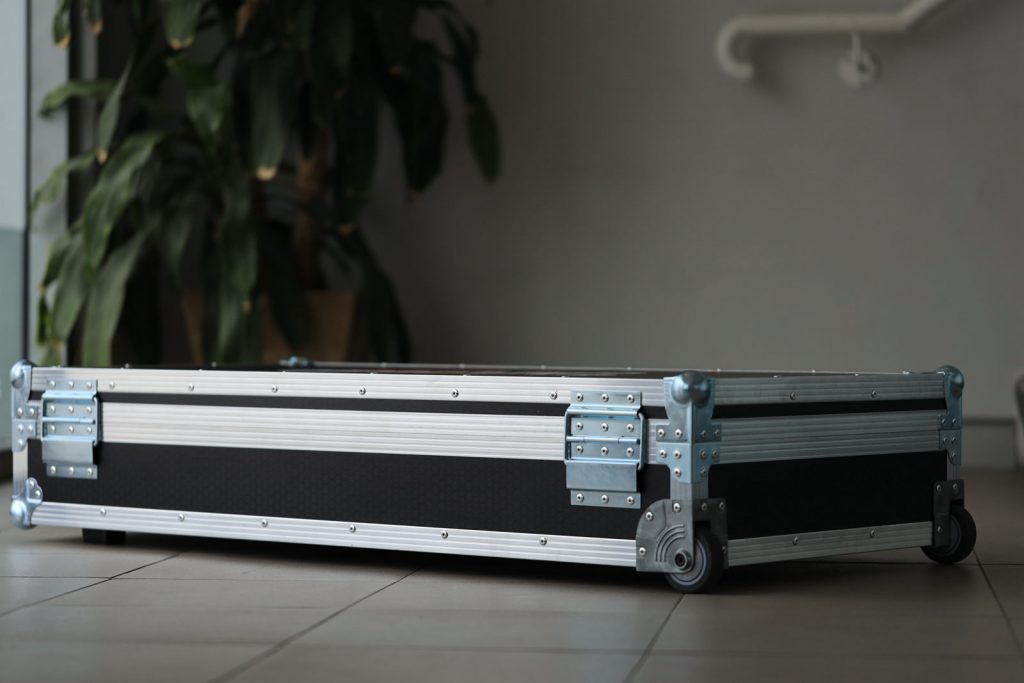 They needed a solution for transporting electric guitars inside their cases for their virtual show "Unplugged" they were hosting. For something so specific they needed a tailor made case with foam inserts cut to the exact shape of the guitar cases.
Colour logo printing on the lids of the cases to give that personalised finish.
Do you need a case custom built for your specific purposes and circumstances? Contact us today, and we will help you achieve those goal.