Arden Anglican School recently contacted Armor Road Case for a custom workstation road case to house their Yamaha TF3 digital mixer and a small lighting console side by side, while having storage room including drawers and shelvings underneath. The road case needs to be moved from the storage room and their main hall from time to time so it is important that the road case is designed in a way that it is user friendly and help reduce the time AV technicians has to spend on setup each time it is in use.
Armor Road Cases submitted a CAD design for this workstation road case that addresses the above-mentioned customer request plus added features to help safely move the road case between rooms in a school environment.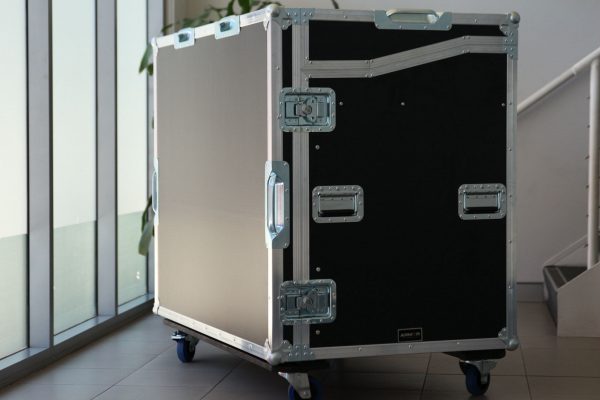 This design featured curved top removable lid so that once the lid is removed, the top section of the remaining part of the road case will match the height of the console from front to back,  allowing audio technicians to rest their arms next to the console and allow more room around the faders at the lower end of the console.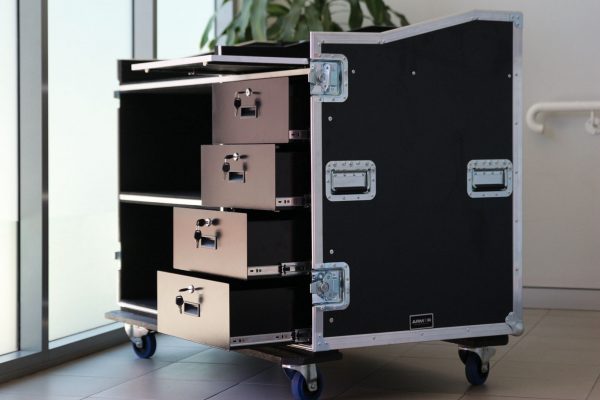 Arden's in-house AV technician Nathan mentioned that sometimes he needs to operate the small lighting console which sits right next to the audio mixer at the same time. A slide-out platform is requested so that he is able to move from one console to the other by just turning to his right rather than having to lean toward the lighting console.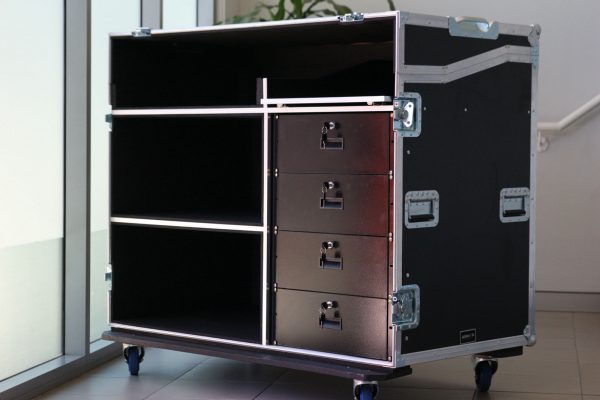 The road case also features full Penn Elcom hardware with edge handles making pushing/pulling this workstation road case easy and safe. Edge handles are also used on the top and front removable lids offering more control to users.
Armor Road Cases understand every road case customer has their own specific requests and we put in great efforts to come up with the best design. A workstation road case often involves different components to be interconnected within a road case and requires technical knowledge on these different systems to best understand customer requirement. Our team members have working experience in the AV production industry and we understand how things work. Our experience in building as well as using different cases ourselves certain help when working out the best designs.
If you are looking for a new workstation road case to be built for your business or organisation please feel free to contact us for a competitive quote.