Founded in Germany in 1839 and with over 60,000 employees in 64 countries, B. Braun is one of the world's largest medical technology companies, specializing in solutions related to infusion therapy, orthopaedics, neurosurgery, anaesthesia, extracorporeal blood treatment, spine surgery, diabetes care, clinical nutrition, wound management, infection prevention and surgical technologies. They recently asked Armor Road Cases to build road case with built-in ramp for one of their medical instruments.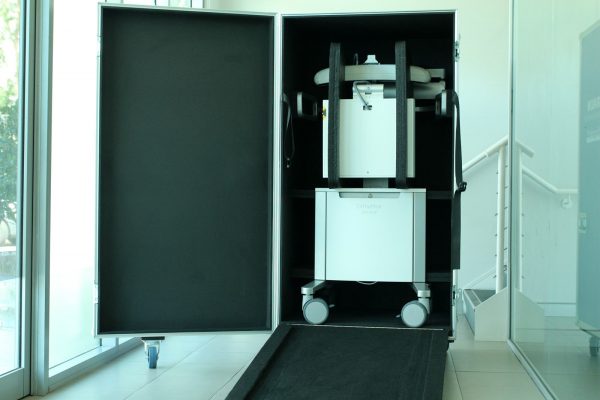 This medical equipment has a foldable screen with adjustable height. So it is vitally important to minimise movement within the road case while the instrument is being transported between the warehouse and hospitals on trucks. We have carefully designed foam cutout to cushion impacts and making the road case a user-friendly one with few loose parts as they tend to get lost.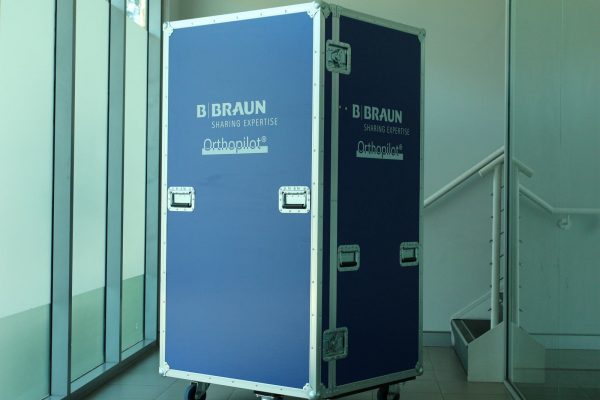 The road case is built with all Penn Elcom hardware to offer the best durability possible. The blue coloured panel with company logo will ensure their road cases are easily spotted and help to promote a professional corporate image.
If you are a medical equipment company that hires various expensive and delicate instruments to different hospitals, or you are a medical equipment sales company looking to transport your product to and from exhibitions, it is important to ensure the safety of your valuable assets. Armor Road Cases has years of experience in designing and building road cases for the medical industry in Australia. We put a lot of efforts in designing a road case that adequately protects your medical instrument during the rough ride and also making it easy to use. We do this by communicating with you to understand how these instruments are dealt with on the road and on-site, asking you for anything you think we should know and come up with a 3D visual of our design.
All road cases supplied by Armor Road Cases come with 5 years of warranty. We are happy to come to your office to look at your instrument if you do not feel comfortable to ship them to us in Sydney.