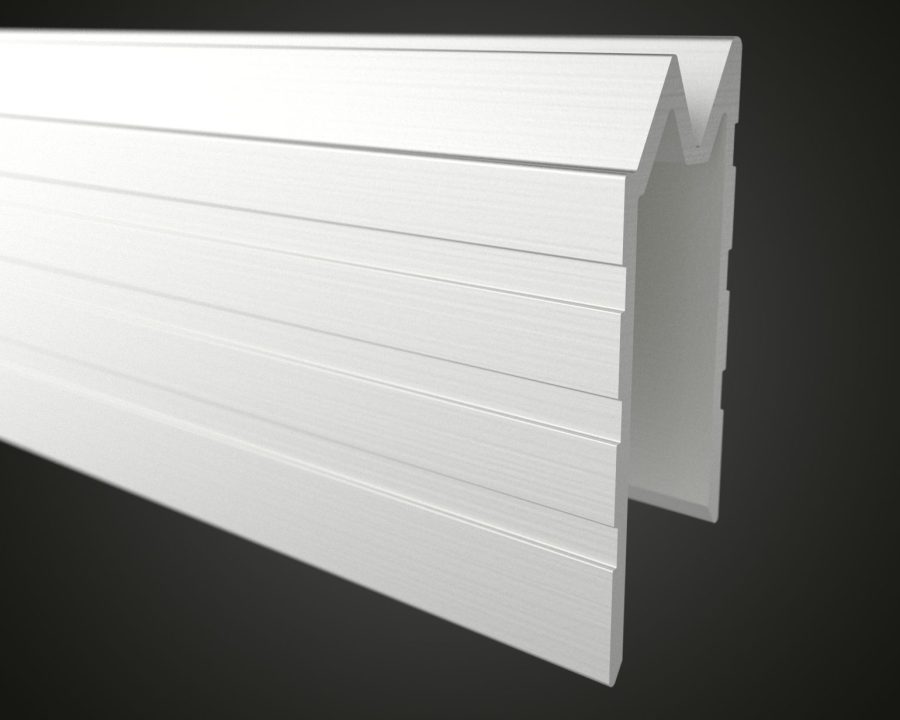 EH7 Aluminum Road Case Hybrid Edge Extrusion 7MM Gap is basically a hybrid tongue and groove extrusion works perfectly with 6mm plywood panels.
It is made of 6063-T5 aluminum and is 1.25mm thick.  
Hybrid extrusions work just like traditional tongue and groove extrusion in producing a perfect seal between lid and base of the road case but achieving this with only one type of extrusion instead of 2 in a tongue and groove setup.