Guitars are available in various types, sizes and brands Guitar is a very delicate musical instrument. Transporting it from one place to another is quite critical. Utmost care has to be taken because of its delicate strings and hardware attached to it.
Customized foam inserts for protection
Armor Road Cases has designed a unique case for smooth and safe transfer of guitars. The case can house upto 8 guitars of different sizes and brands. EVA foam inserts have been placed at the bottom of the case so that the guitars do not get damaged due to shocks and vibrations during transportation. The foam insert is fully customizable and can be altered according to the guitar models and sizes. There are clamps in the upper part of the case which hold the necks of the guitars and keep them in an upright position. Foam inserts have been used in these clamps too to avoid damage to the guitar necks.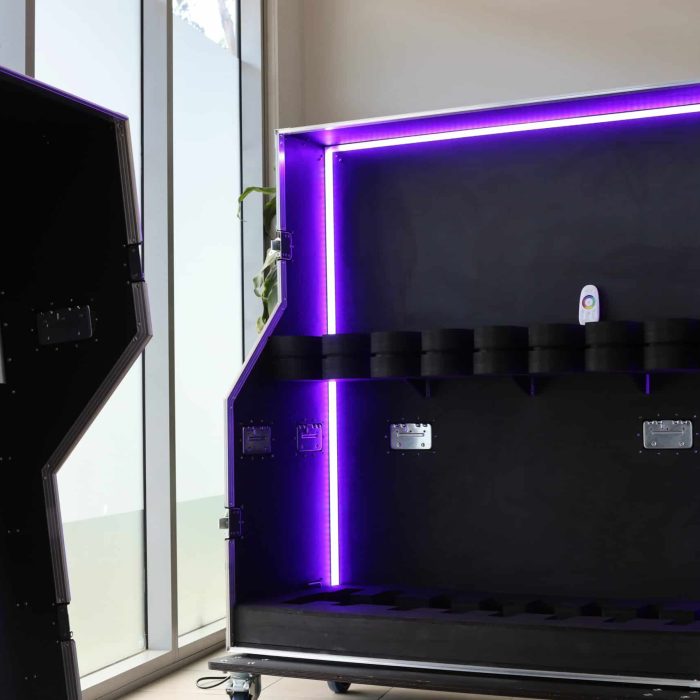 The GT8 guitar road case features a slam lid design. The front open lid is detachable and can be kept aside after opening to avoid cluttering of the work area. It can be easily opened single handed by the user.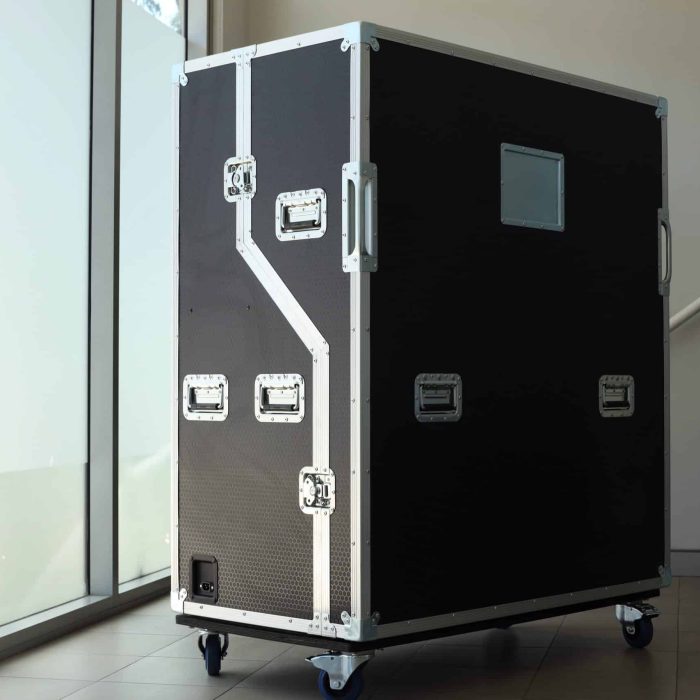 Corner handles are provided for smooth opening of the lid and side handles for hassle-free navigation of the case. The body of the case is made of 9mm plywood and thus is strong and robust.
Another highlight of this case is a built-in LED light strip in the interior of the case. This strip illuminates the case with the help of RGB LED driver and other connection elements. The user can control the light using a remote.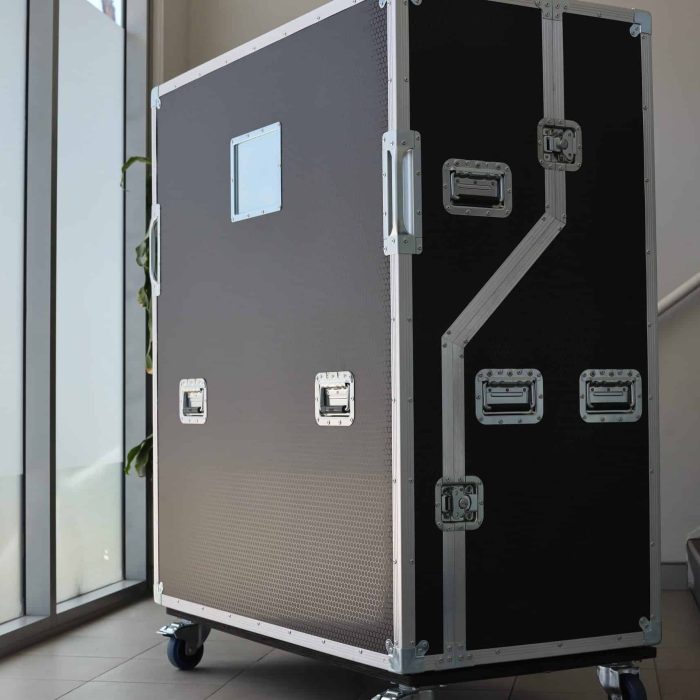 Four castors have been integrated on this case which give sufficient ground clearance to avoid obstacles while moving on a road. The wheels are made of durable material and are resistant to wear and tear. This provides long service life with better functionality.
We believe we can provide the best solution for safe transportation of all types of musical intruments. Please do contact us for your requirement and our expert team shall design and build a customized case as per your needs.