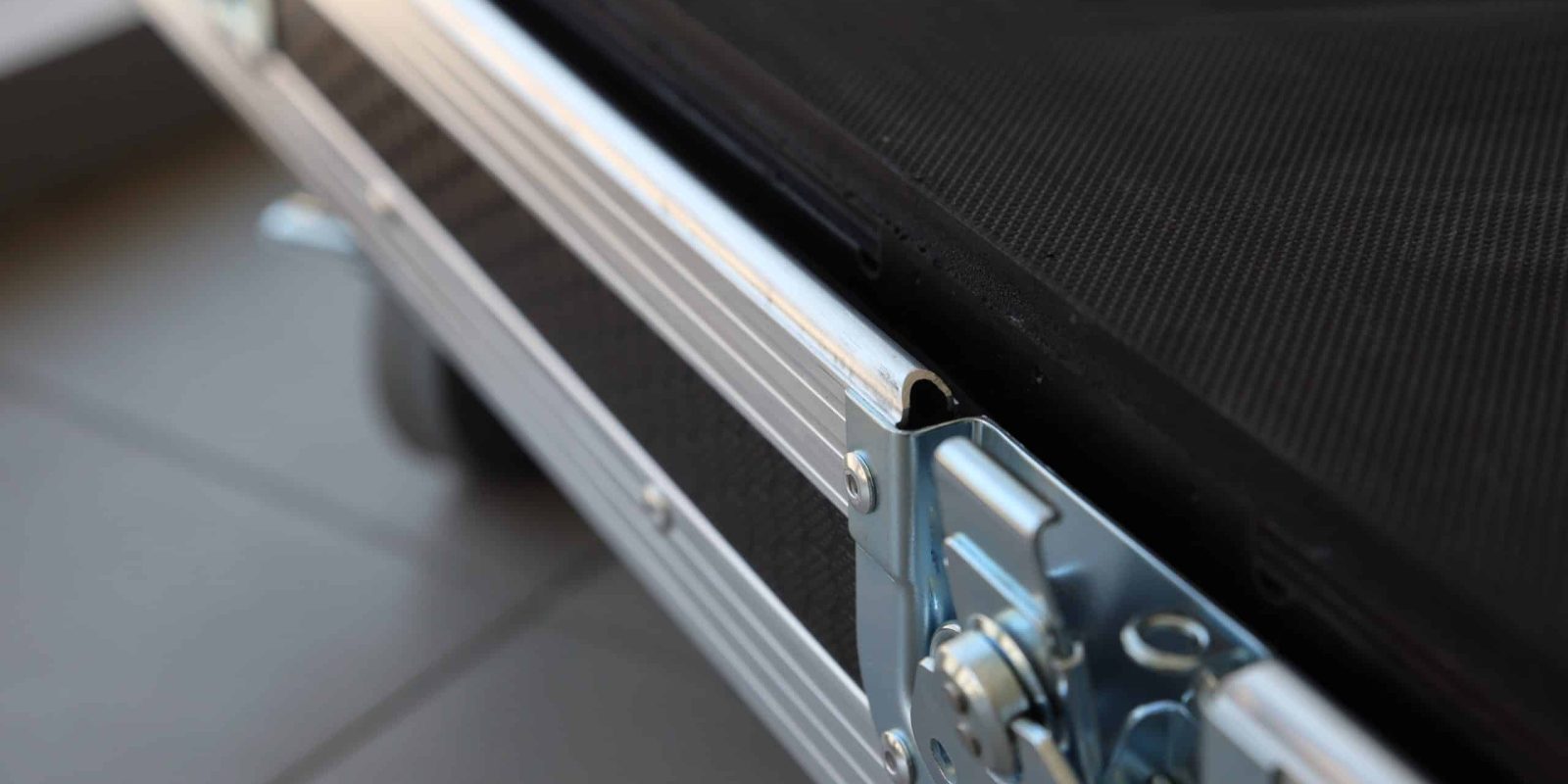 This aluminum extrusion is designed to fit onto the edge of 9mm panels where a road case's lid meets the bottom half. 
When paired with a groove extrusion on the other side the case becomes well sealed when closed.
It is made of 6063-T5 aluminum and is 1mm thick. Available in 1.5m and 3m lengths.