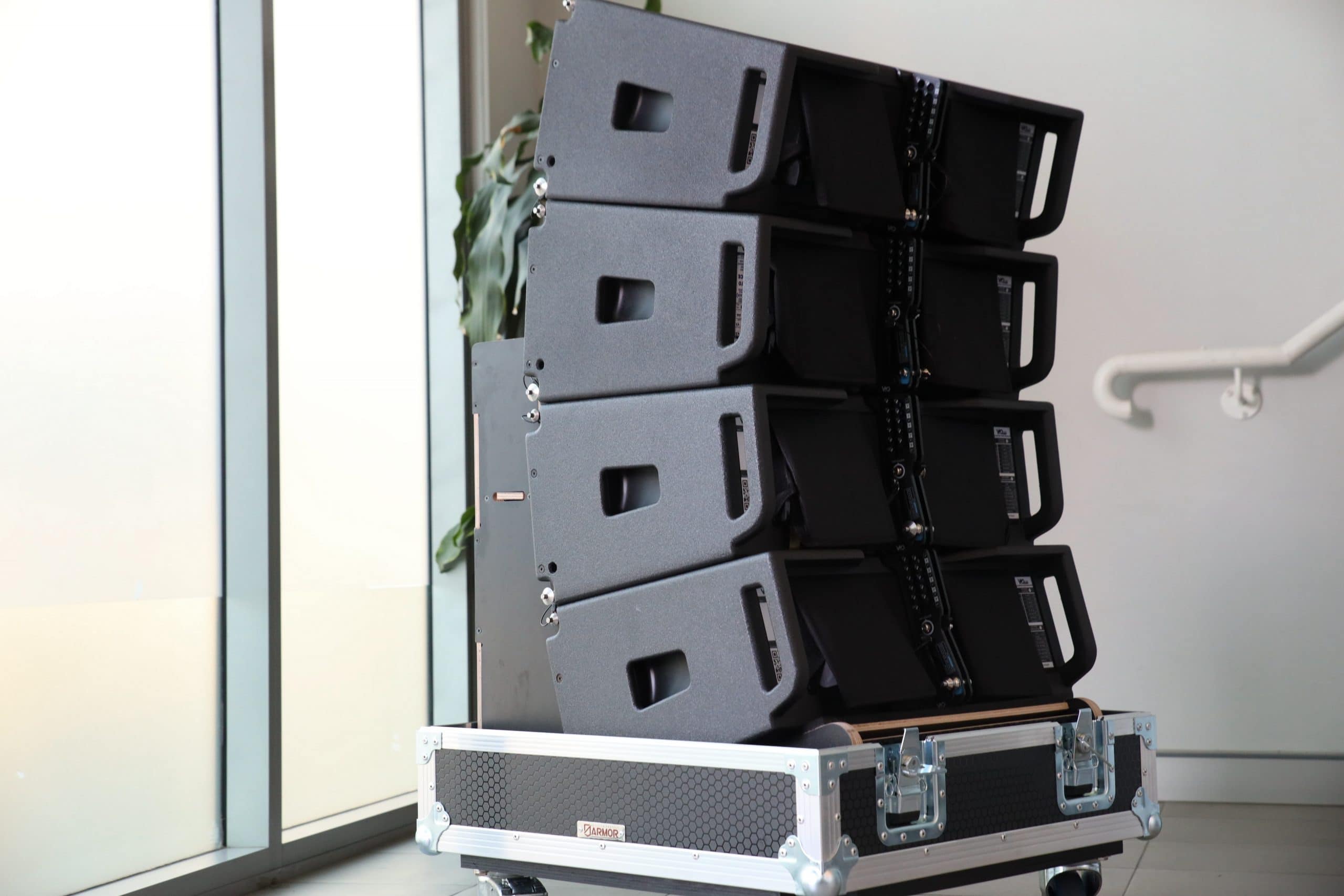 Road Cases for dB Technologies' VIO L208 Line Speaker System
with foam lining and plywood inserts
Strong cases to carry VIO L208 2-way Line Array System with storage space for cables and other connection hardware.
Road cases for transporting VIO L208 Line Array Speaker System featuring a unique split lid
VIO L208 is a 2-way Active Line Array System providing high quality audio output. This system has been launched by dB Technologies, a leading company in the active speaker and digital amplifier technologies. Its single module weighs upto 18 kg. We have designed strong road cases to carry 4 such units in one case. Each case has a height of 1.3 m.
One of the striking feature of this case is its split lid. The lid splits into two segments and can be effortlessly removed by the user. The split lid design means the lid need not be lifted high in the air to take it off. There is a plywood foam insert attached to the bottom case. This allows the rigged system to stay upright. 
Armor cases for db Technologies VIO L208 modules come with 4 inch-braked and swivel castors providing sufficient height from ground. It has a label dish for the client to use for recognition of its stock. Built-in storage has been provided with wooden insert to give space for cables and connecting hardware for the speaker system.
The road cases have corner handles and medium sized deep recessed handles. They have been designed with laminated panels with glossy black honeycomb finish. The road cases have been made using Penn Elcom hardware. The internal surfaces are lined with EVA foam which provides protection to the modules during transportation.