We introduce to you this custom made road case for twin 82 inches TVs with split lid for CUBE.
Twin TV road case is a popular and cost effective type of case for transporting or storing TV display panels. This is because the cost of building a road case to house only one TV panel is close to that of building a twin TV case.
This road case is made from 12mm plywood laminated in black PVC finish with 10mm EVA foam interior lining and shock absorption. It has two compartments where the two TVs will be placed next to each other. A center division separates the TV from each other so they don't clash during transport. Since the road case is not as narrow as the single TV cases, it is less prone to tipping over.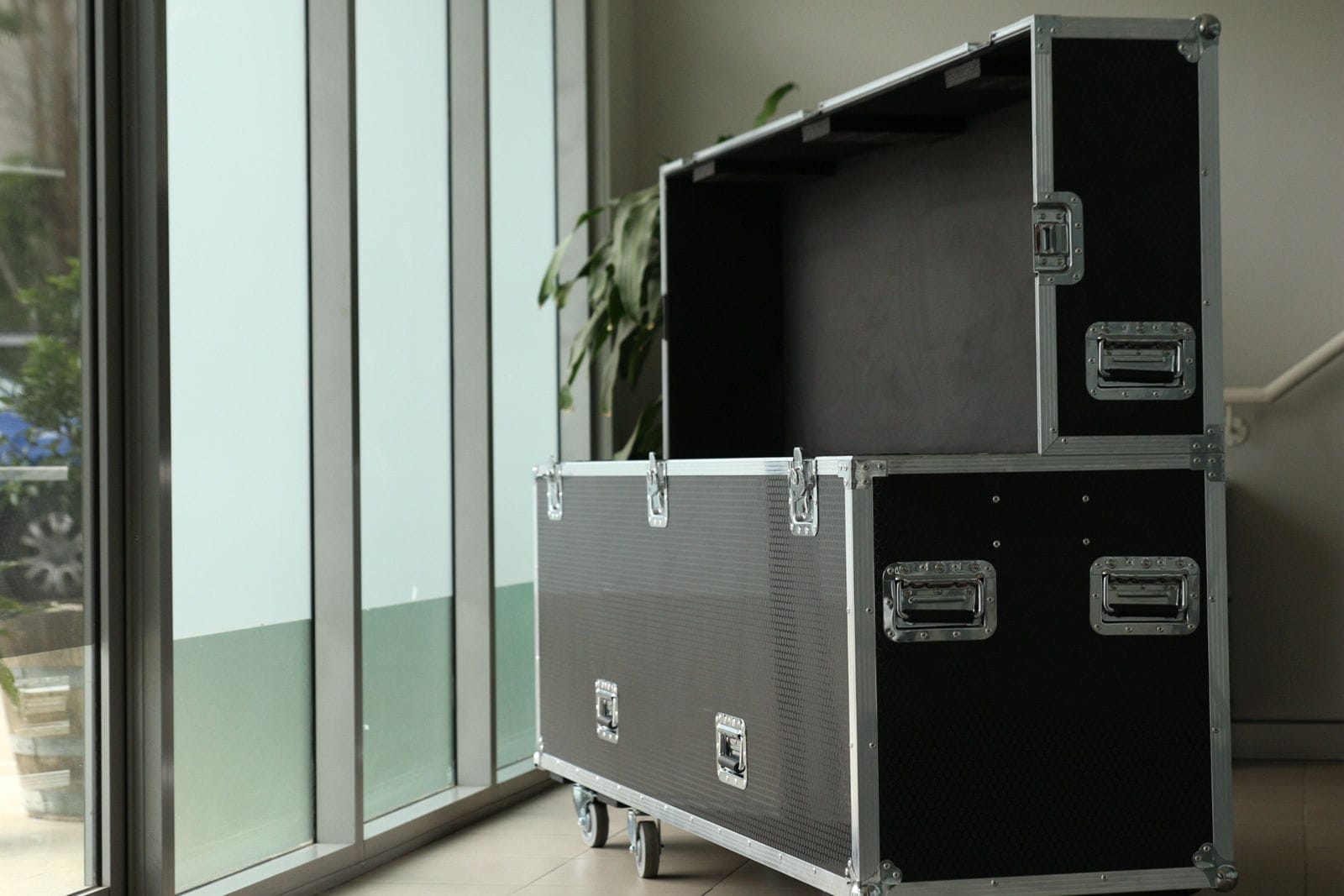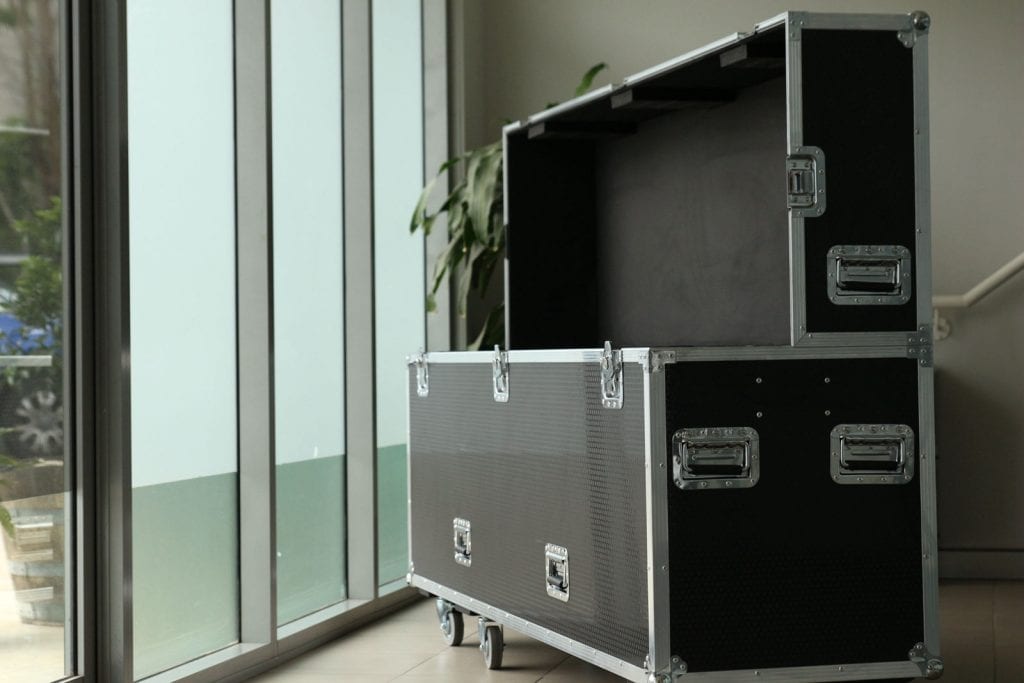 We built this TV road case with a split lid design for CUBE.  Both lids are fully removable to have full access to the TV. We used a split lid design to prevent the lid from scratching the TV screen and causing damage to it. There are 5 large butterfly latches for the lid closure. 1x recessed handle is installed on both sides to easily mount and remove the case.
There are 4x large recessed handles on the main case to easily move the road case around. We also installed 2x medium recessed handles on the front and rear for support. There are 6 castors on the base for wheeling – one castor serves as extra support on the center base. The entire TV road case is secured with aluminium extrusions and steel ball corners for structural strength and durability.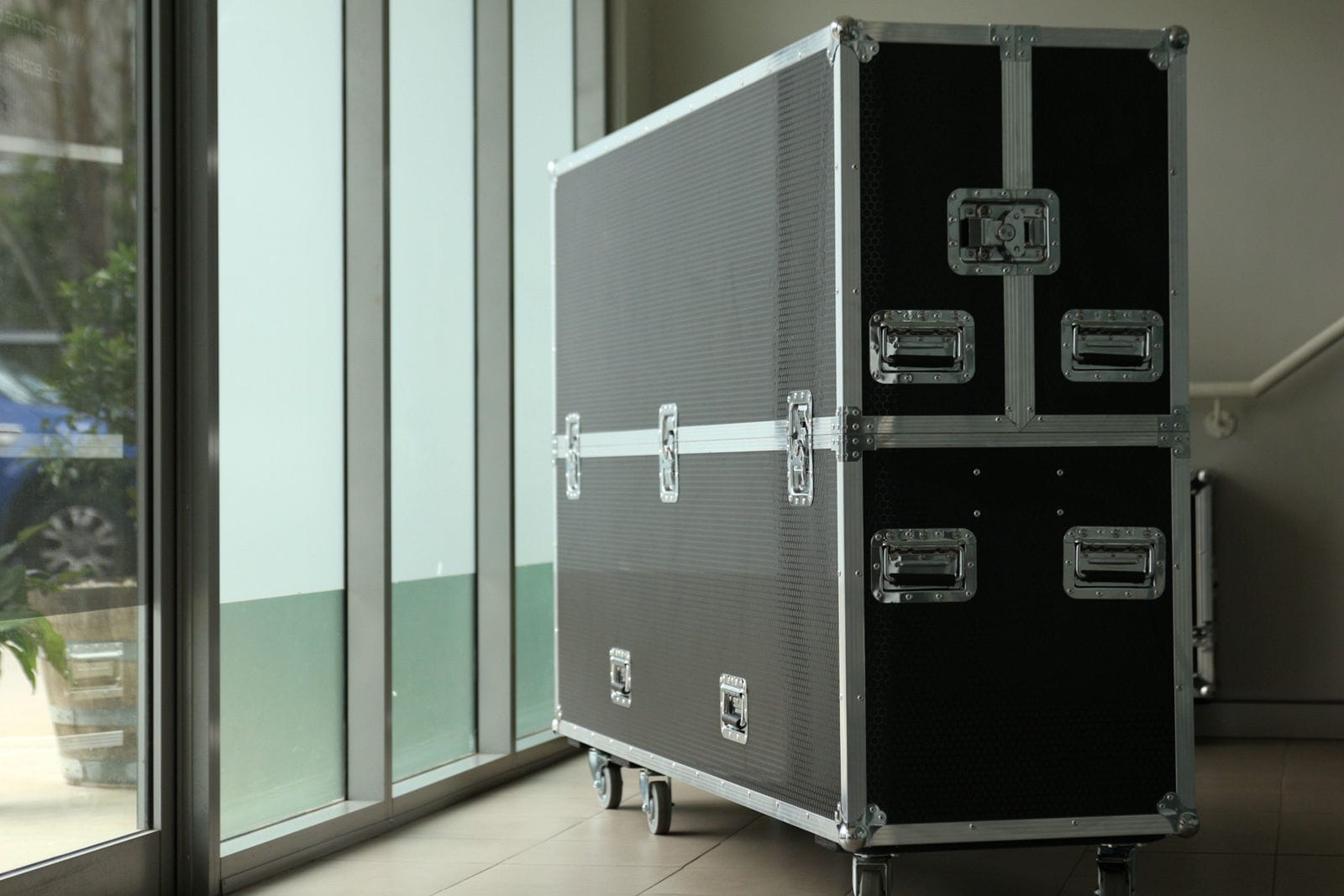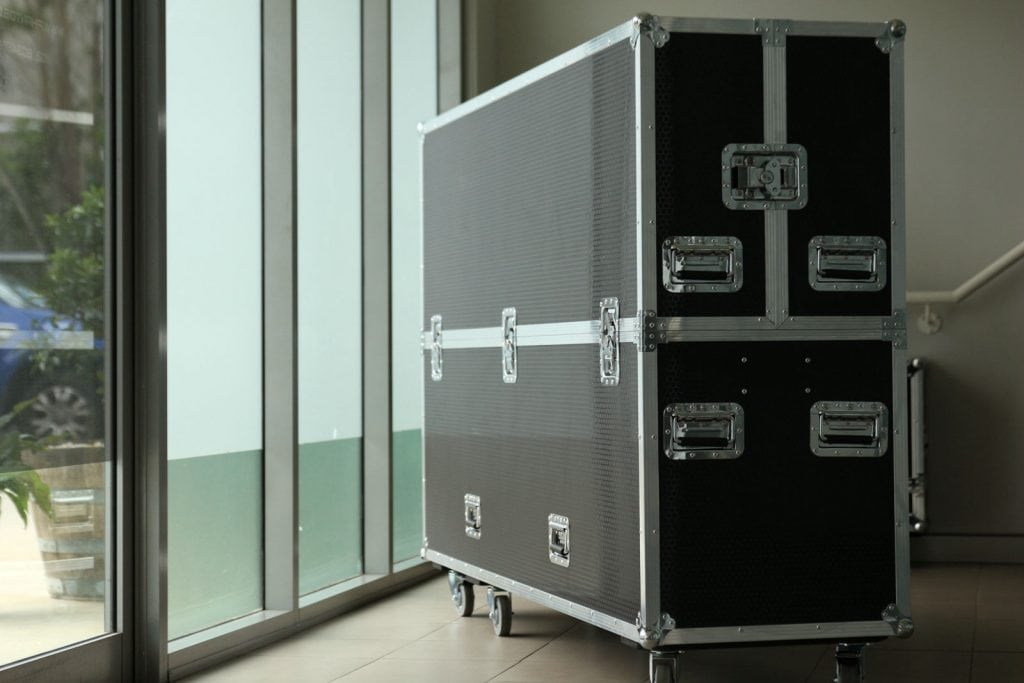 We ensure our road cases are built with high-quality materials. We also offer 5 years warranty for every road case you order from us.
Need a personalized road case for your TVs? Please do not hesitate to contact us so we can give you a quote.