We are proud to present our excellently built custom computer tower transport case for our client, the Casey Tech School. The Casey Tech School is an excellent shared learning institution that offers leading-edge and high-tech courses to students in the Casey region.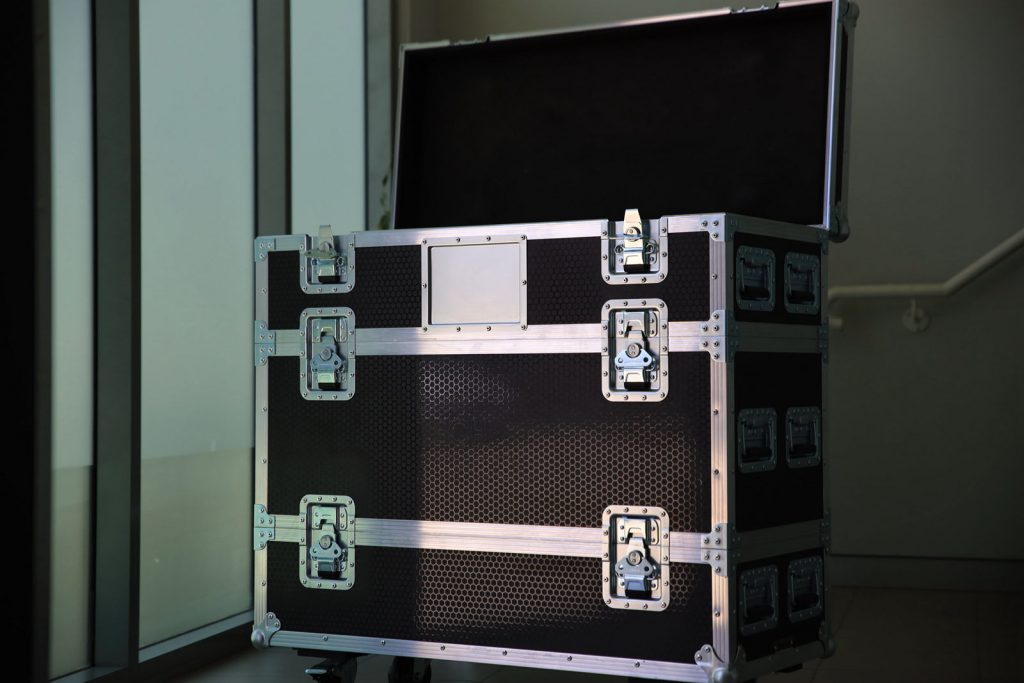 Our clients' need was unique; after listening to their specifications and requests, we designed the custom computer tower transport. We designed the case to have 3 layers design; two layers each fits 4 PC towers. The top compartment features a hinged lid for easy access for the keyboard and mice.
The honeycomb designed custom computer tower transport case was built with carefully selected and well-laminated plywood, ensuring its robustness. All edges of the case were fitted with aluminum extrusion, which provides extra support and firms to the case structure.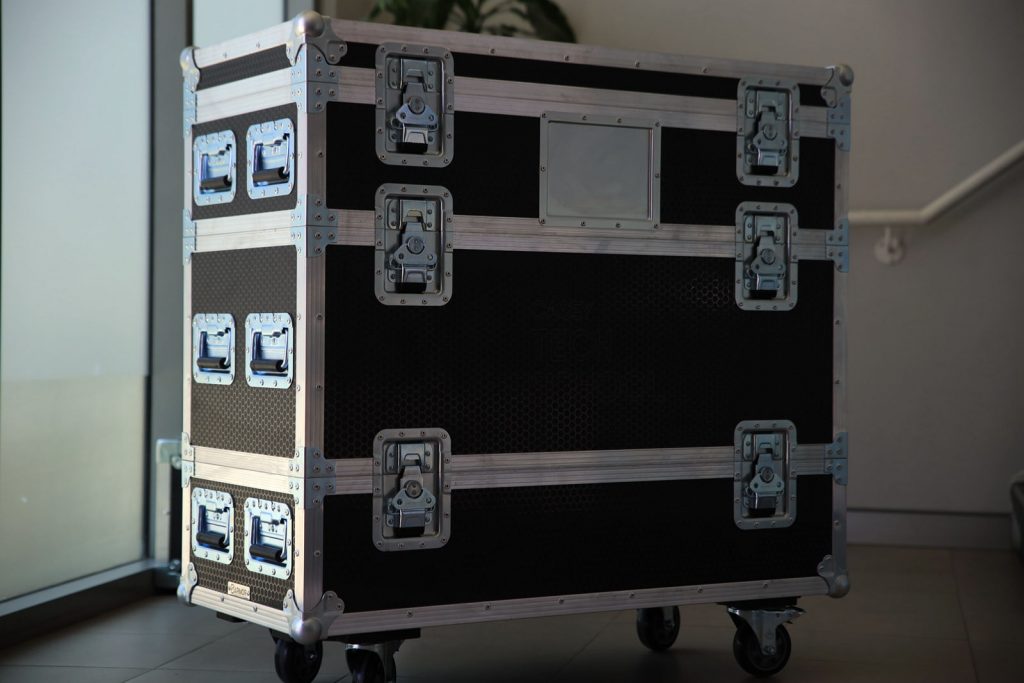 The case was designed with robust latches to hold each of the three layers intact and secure. We thought it best to integrate side on each layer for easier handling and 4 Carjet heavy-duty castors, which ensures easy movement of heavyweight Penn Elcom hardware case.
Our client requested logo engraving, and we graciously integrated that into the case design to ensure our clients' satisfaction.
We are happy that we were able to cater to the need of our client. Are you in need of a similar or more complex custom transport case? Contact us today to get started with your project.