Armor Cases presents to you our newest custom kiosk transport case for 4design's custom-designed kiosks. This custom kiosk transport case was designed for our customer— the 4Design.
The custom road case for 4design's custom-designed kiosks was designed to survive the likely rigorous conditions to which it might be subjected to. Designed with high-quality laminated plywood material, this kiosk transport case stays robust.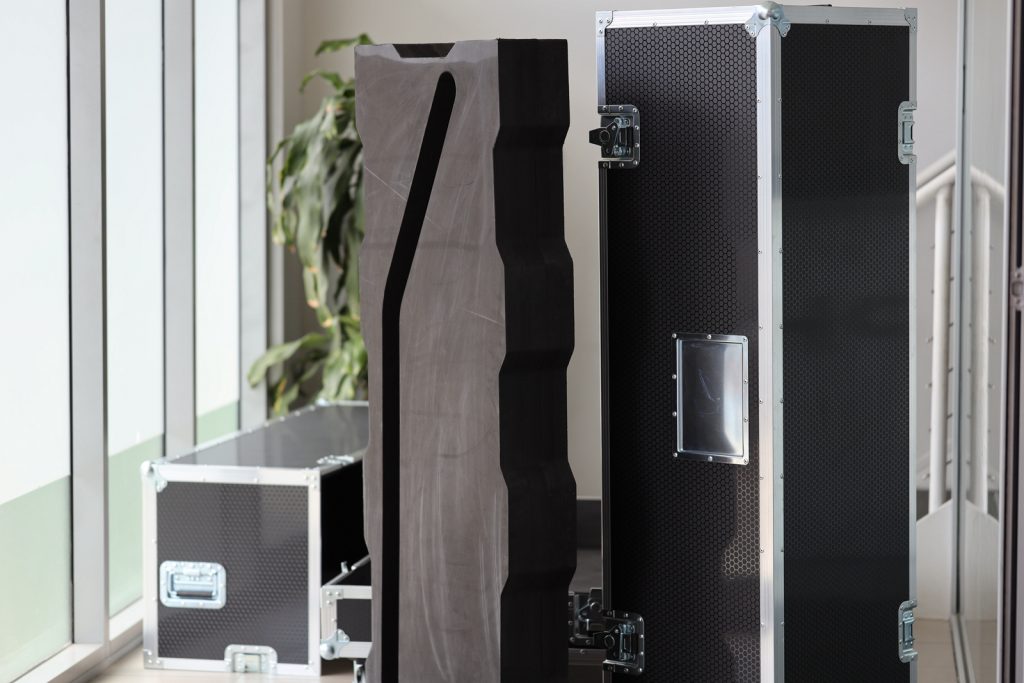 Still, on the exterior of the custom kiosk flight cases, its edges were designed with quality aluminum extrusion and chrome dipped steel braces and corners, which would help keep the internal contents of the case safe and secure during navigation and usage.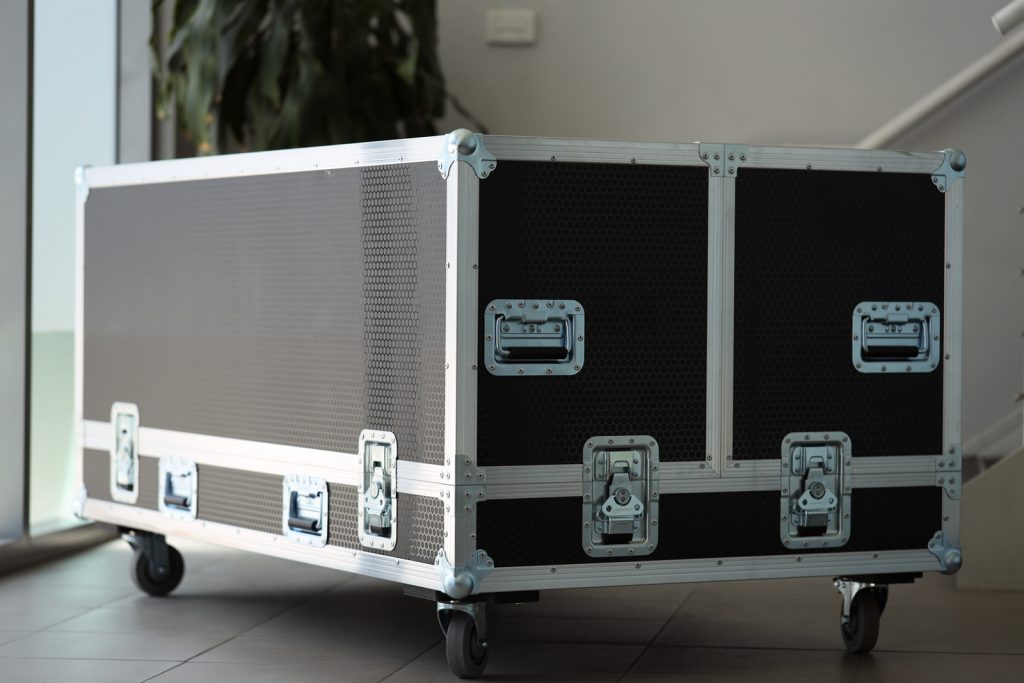 The custom kiosk transport case interior is integrated with a custom cut foam compartment that will hold the case's content to prevent shock or vibration that might negatively affect our client's kiosks. Also, featuring four heavy-duty wheels Carjet castors, the custom flight case is easy to move around.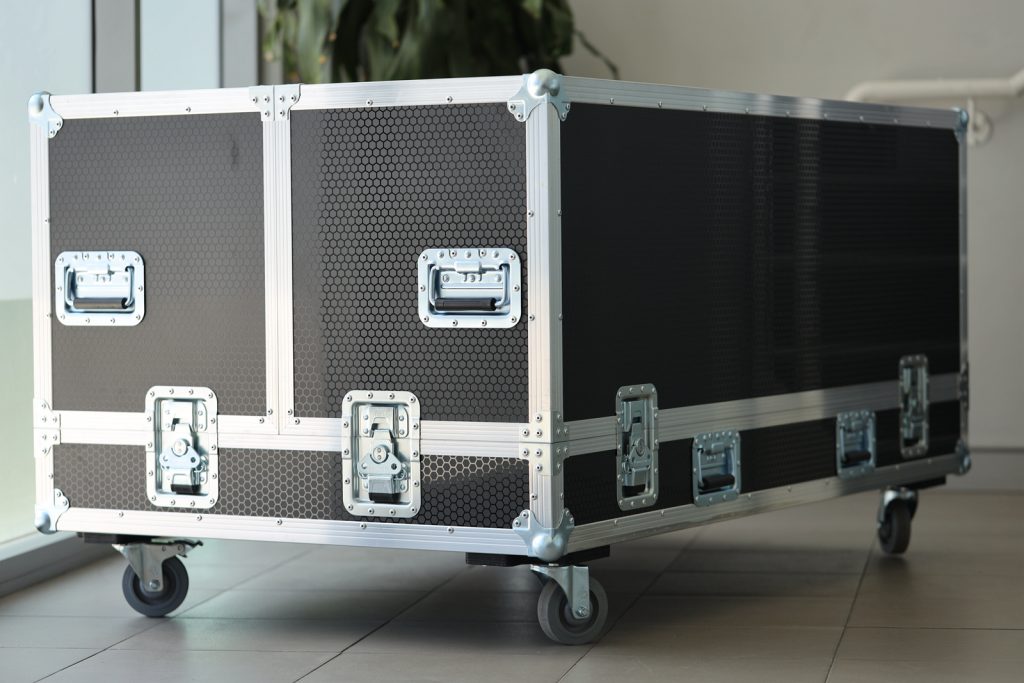 Due to the kiosks' design and structure, which will be housed in this custom flight case, the case features a split lift-off lid, which ensures that the content can be easily removed and put into the case.
Armor cases is happy to have sorted the custom kiosk transport case need of our client 4Design. If you need a similar custom transport case, do not hesitate to contact us.