BrainLab is mainly a software company that develops technology for patient positioning in radiosurgery treatments, software-guided surgical navigation, and cloud-based solutions that facilitate the exchange of medical images. They hired us to create a single TV transport case for one of their often used equipment.
As with most companies like BrainLab who bring along a number of equipment during off-site events, they needed a secure case that can protect their TV. Travel on road or air can bring along many possible damages caused by impact and turbulence. Thus, we created a case that can absorb most of the impact by using industrial grade EVA foam to pad the interior.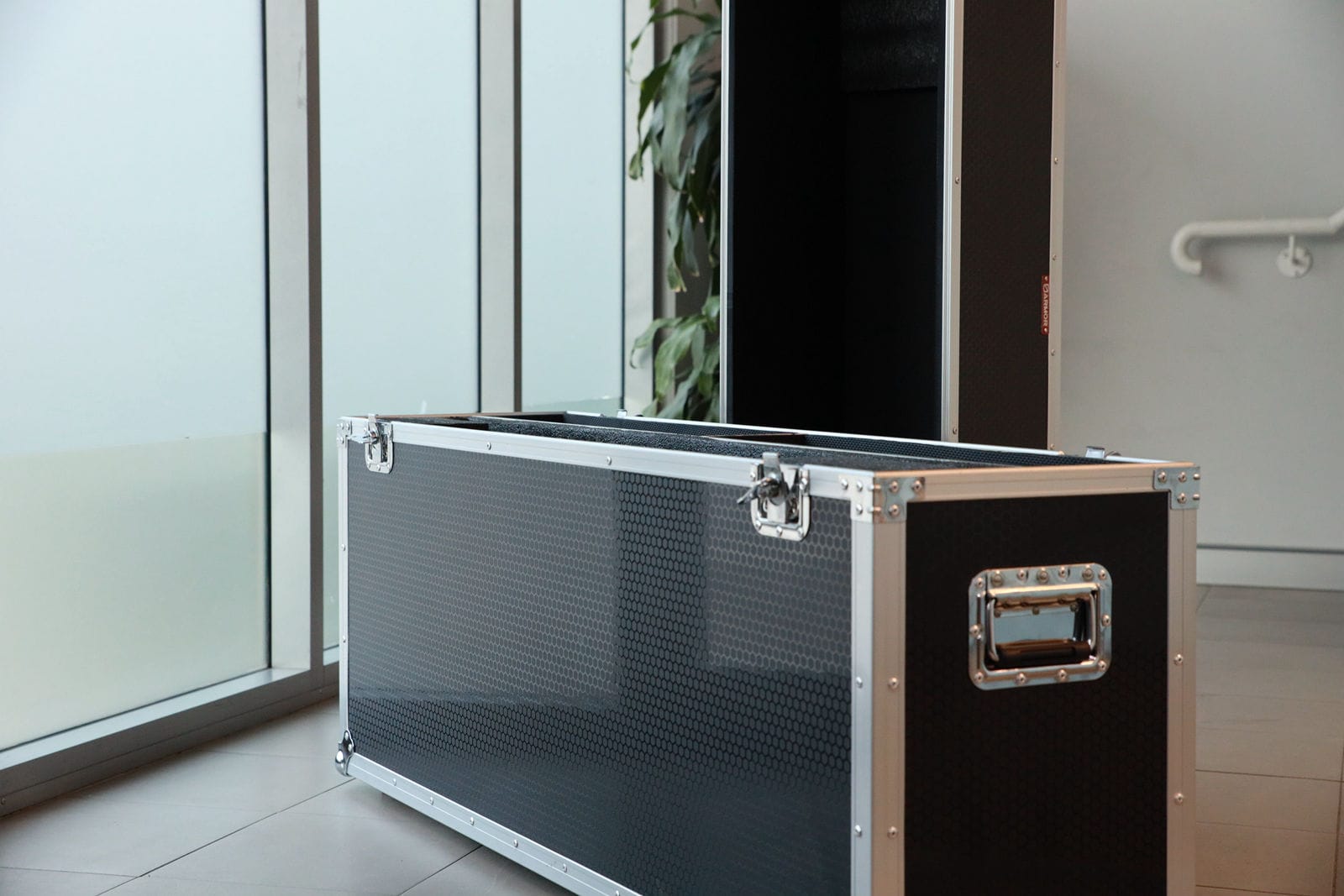 This particular single TV transport case does not have casters. This makes a very streamlined structure that can be mounted on top of similar cases. It can save space if you have limited floor area in a transport vehicle or storage room. It is also equipped with recessed handles also to achieve flat dimensions on all sides.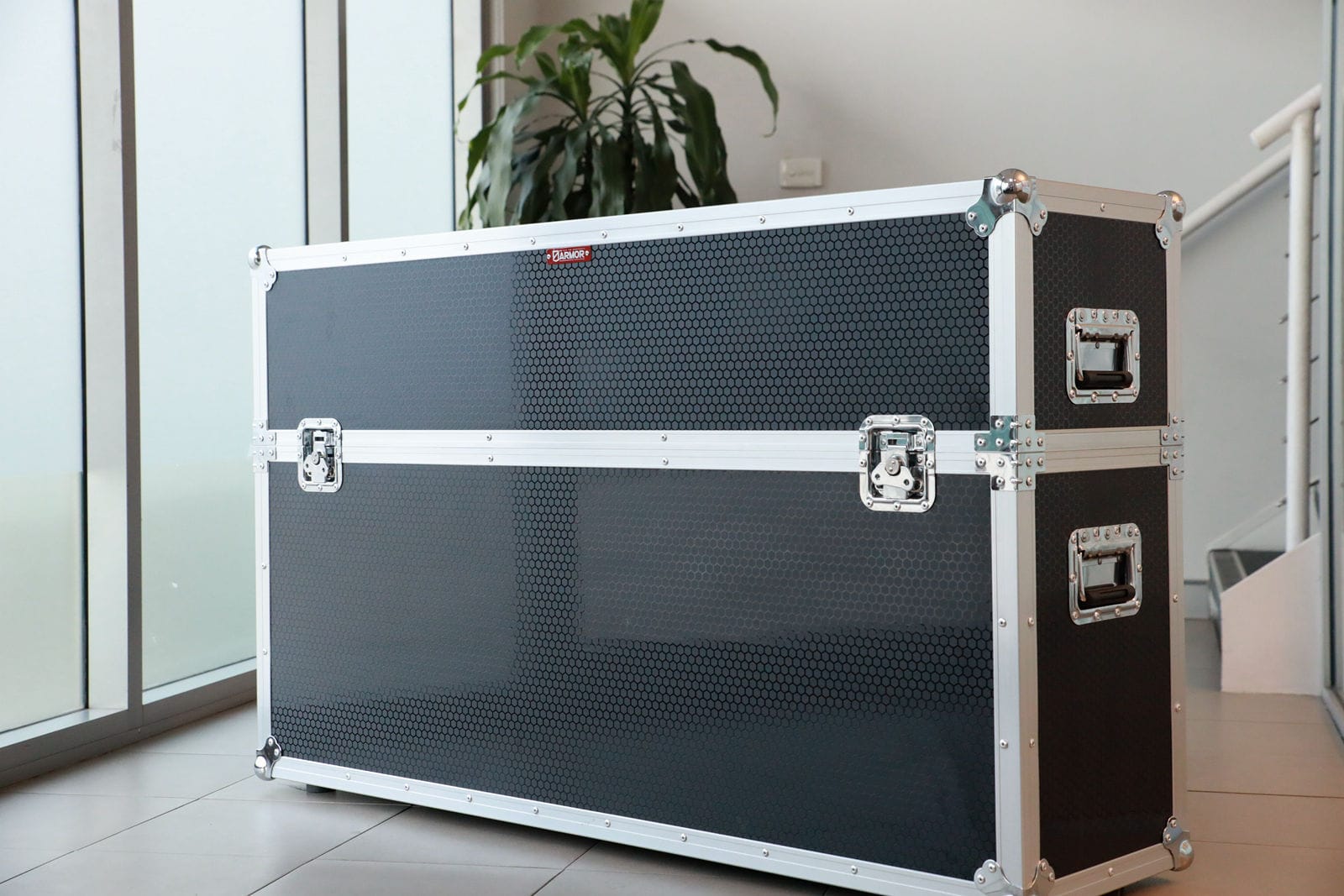 For custom road and flight cases to house your precious electronics and gadgets, contact us and we'll gladly assist you from design consultations to manufacturing the finished products. All our transport cases are backed with a warranty of 5 years made from the best of our expertise.