Live Event Services, who has been a long time customer for Armor Cases, is a service provider in professional event production and audiovisual equipment renting. They had specific design requirements regarding the road case for transporting Allen & Heath Avantis audio console, such as customised shapes and dimensions for the internal dog box, in order to ensure more efficient and secure placement of Allen & Heath Avantis in the case. Our team of experts were able to suggest adequate solution which successfully satisfied customer's requirements. The manufactured road case for Allen & Heath Avantis audio console is not only rigid and robust, but can be easily operated by a single user who can pack/un-pack the console according to his/her needs.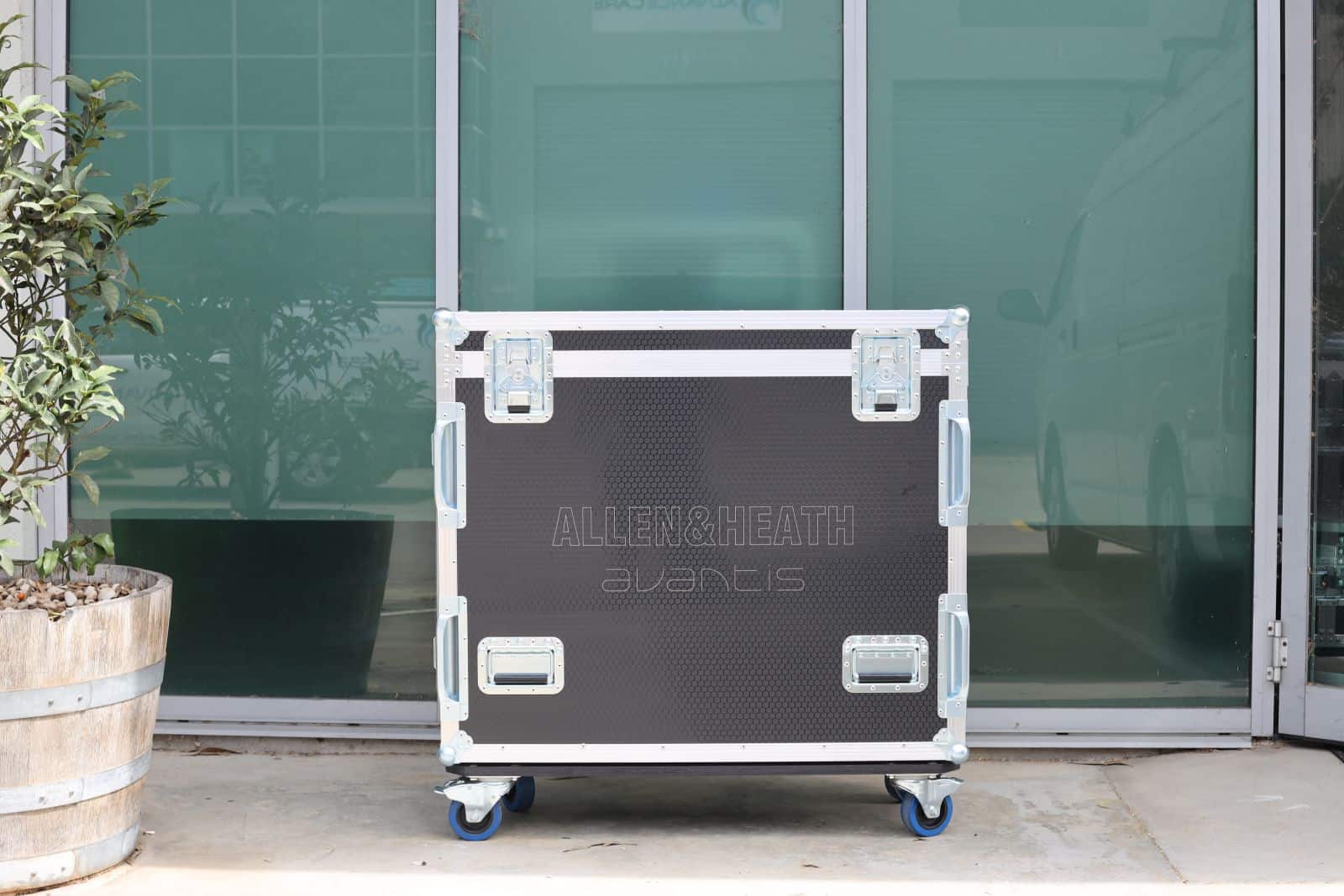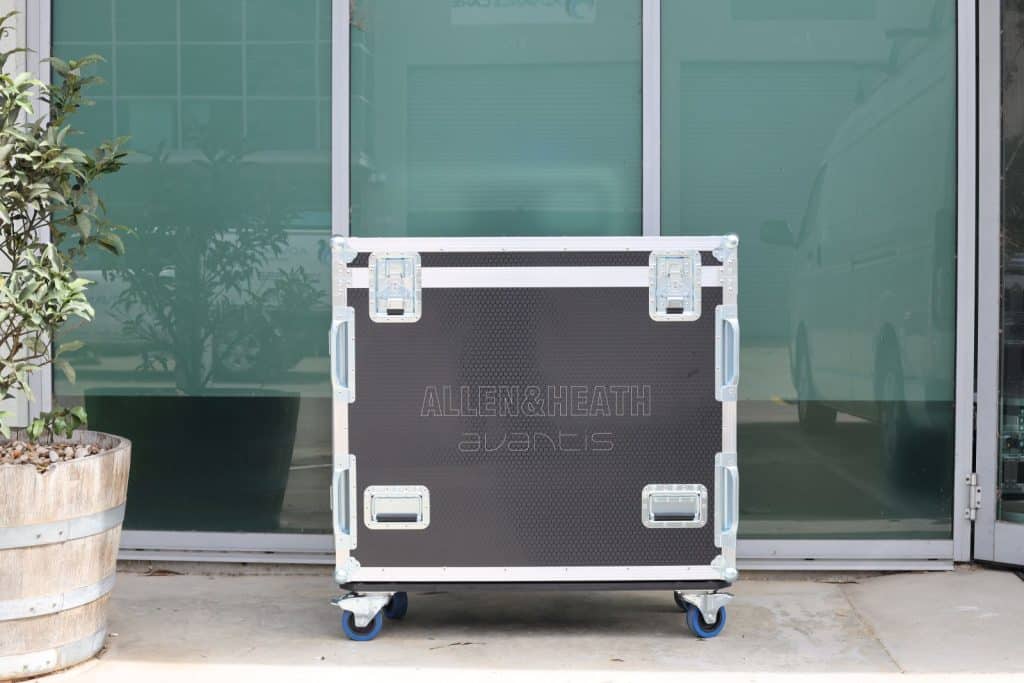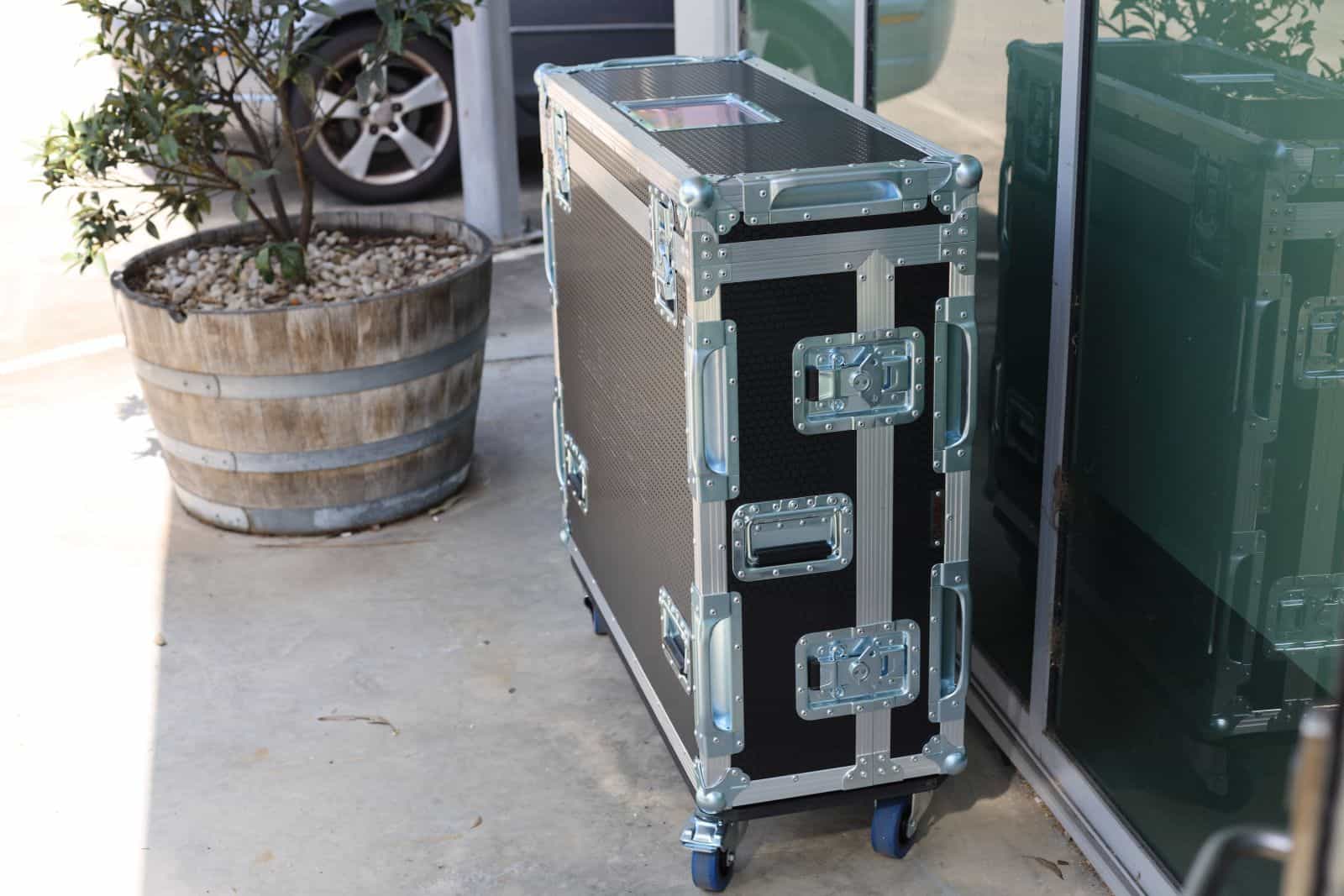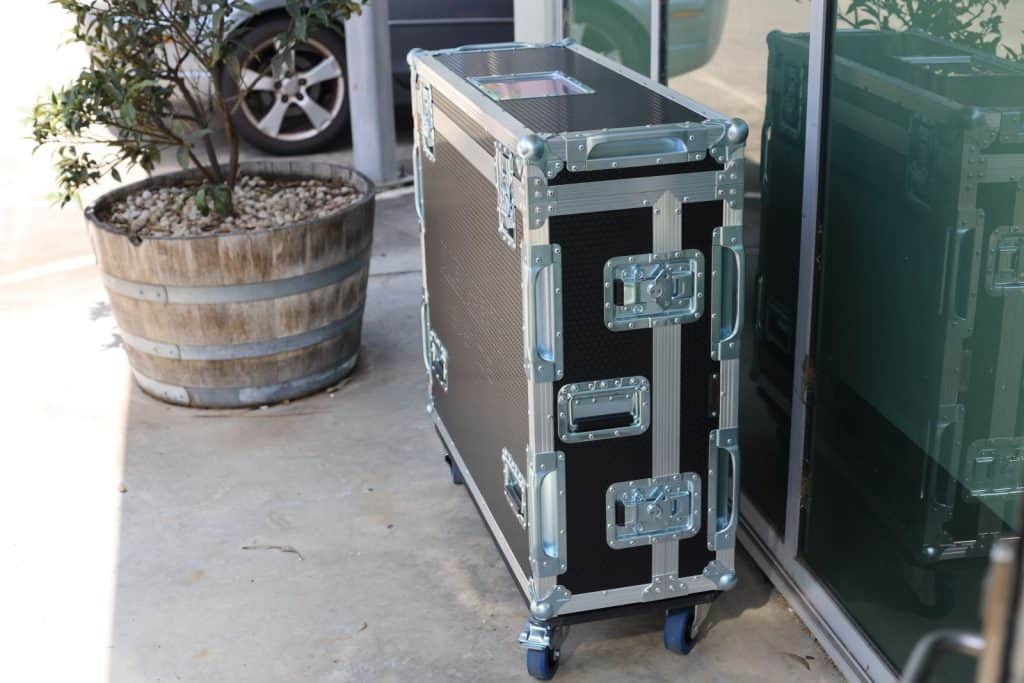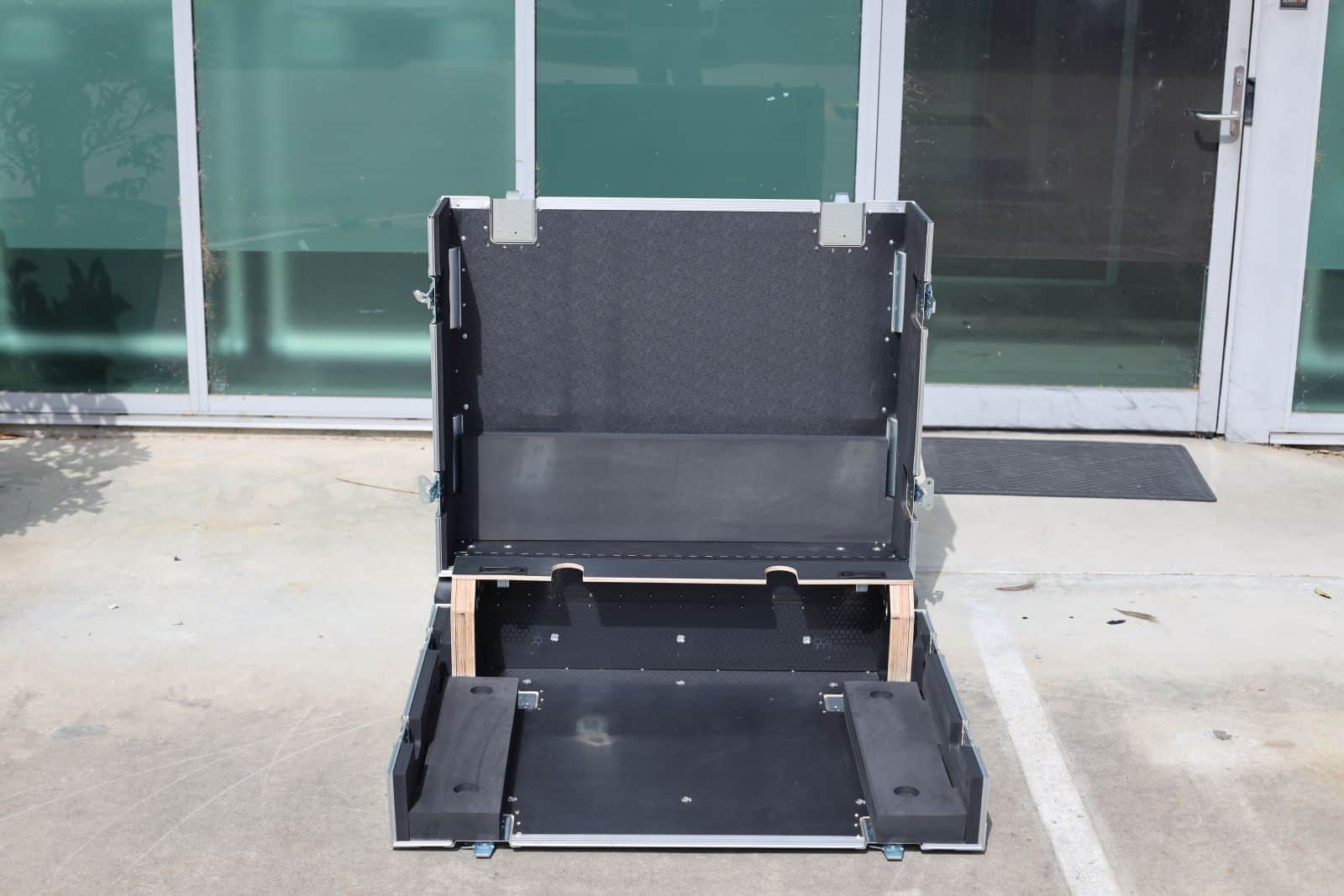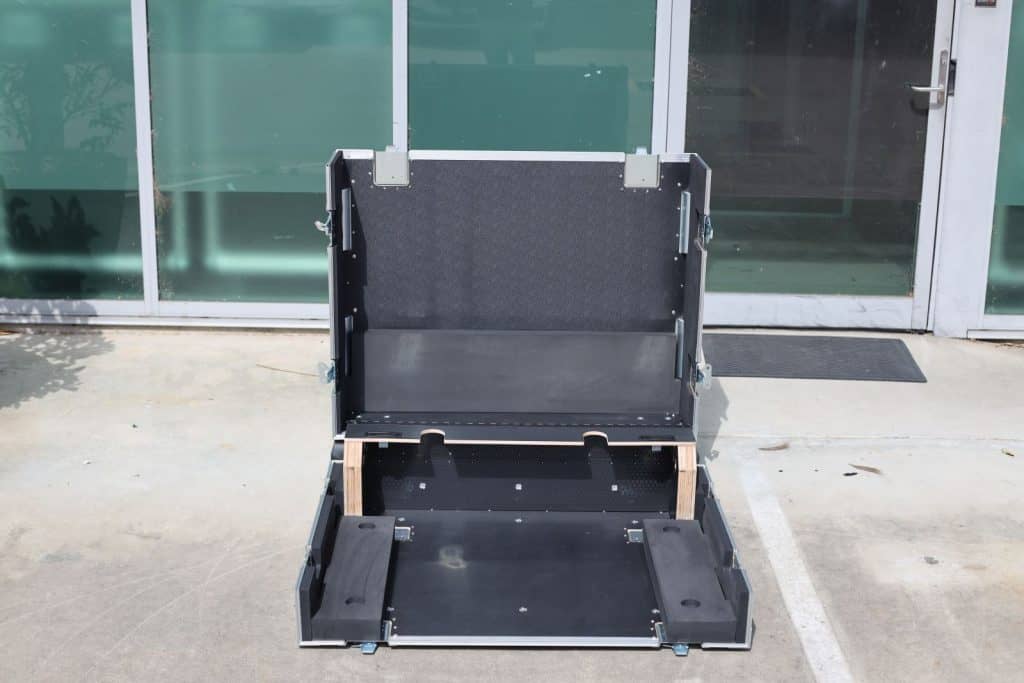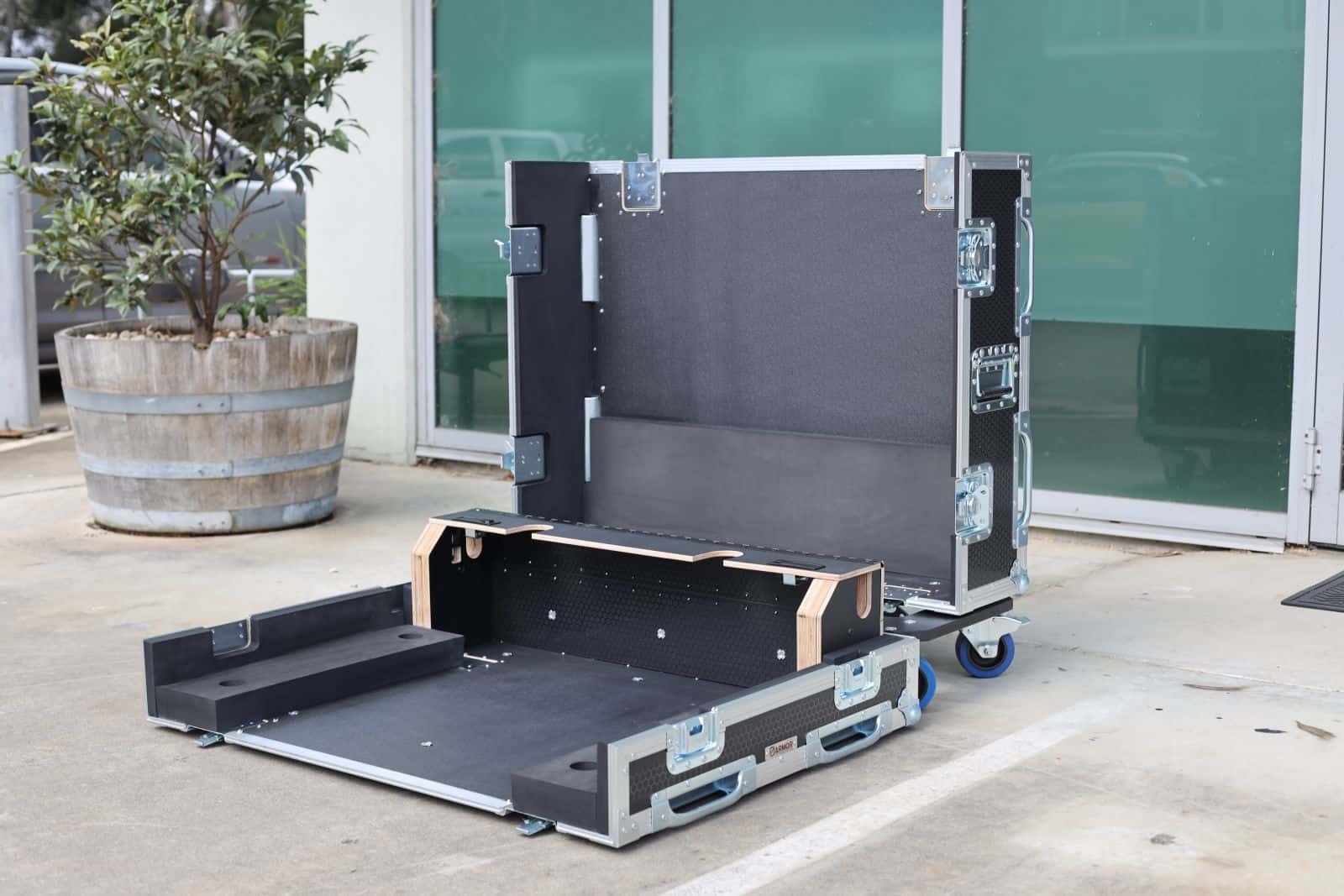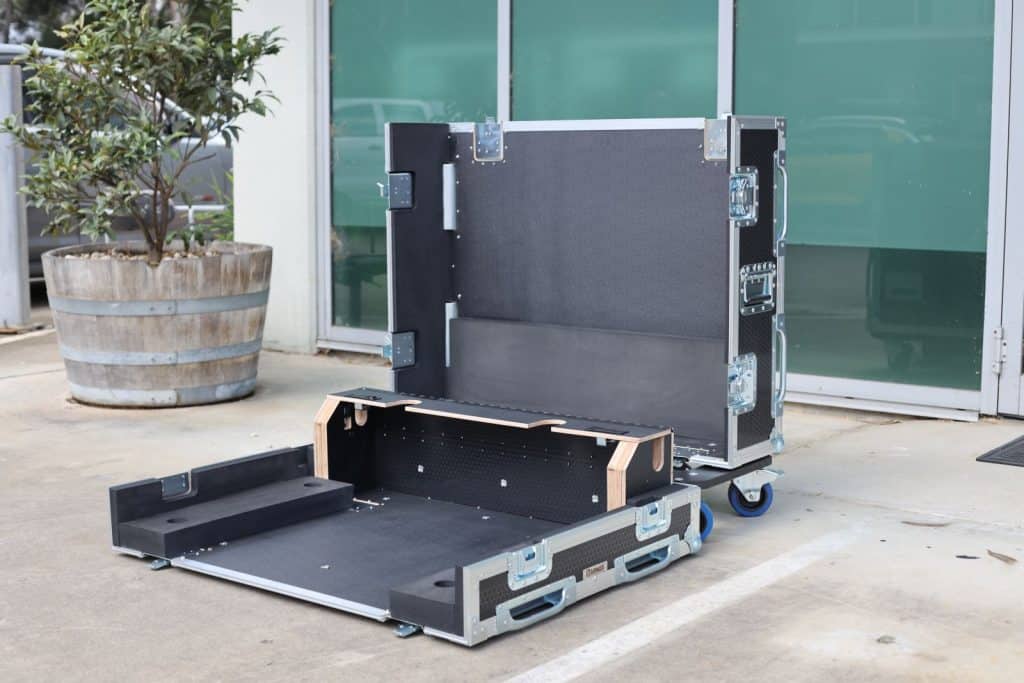 The case has a unique split-lid design, with a dog box installed inside. The top lid needs to be detached first prior to detaching the back lid. The audio console is placed on the plywood dog box, inside the back lid. The depth of the base of the case was designed to be shallow, which allows the console to sit in the base (in the back lid) while in use. Moreover, the dog box with hinges attached enables the console to stay in a stable condition during transit.  
The exterior of the case is made with P901 9mm laminated plywood panels processed with glossy black honeycomb finish, which adds stylish, innovative and cutting-edge appearance to the body of the case. Besides, the 9mm-thick panel is effective for protecting the expensive audio console from strong external impact. 
The edges and corners of the case are covered with rigid aluminium extrusions and smooth ball corners which ensure the secure protection of the audio console from possible damages caused by external impact on the case during transportation. 
Four wheels at the bottom of the case enable its smooth and free movement and the medium recessed handles attached on the sides allow for convenient hand-lifting of the case.
When you need a protective transportation case to effectively house the Allen & Heath Avantis audio console, please feel free to contact us and our team will find the best design solution for your customised requirements.