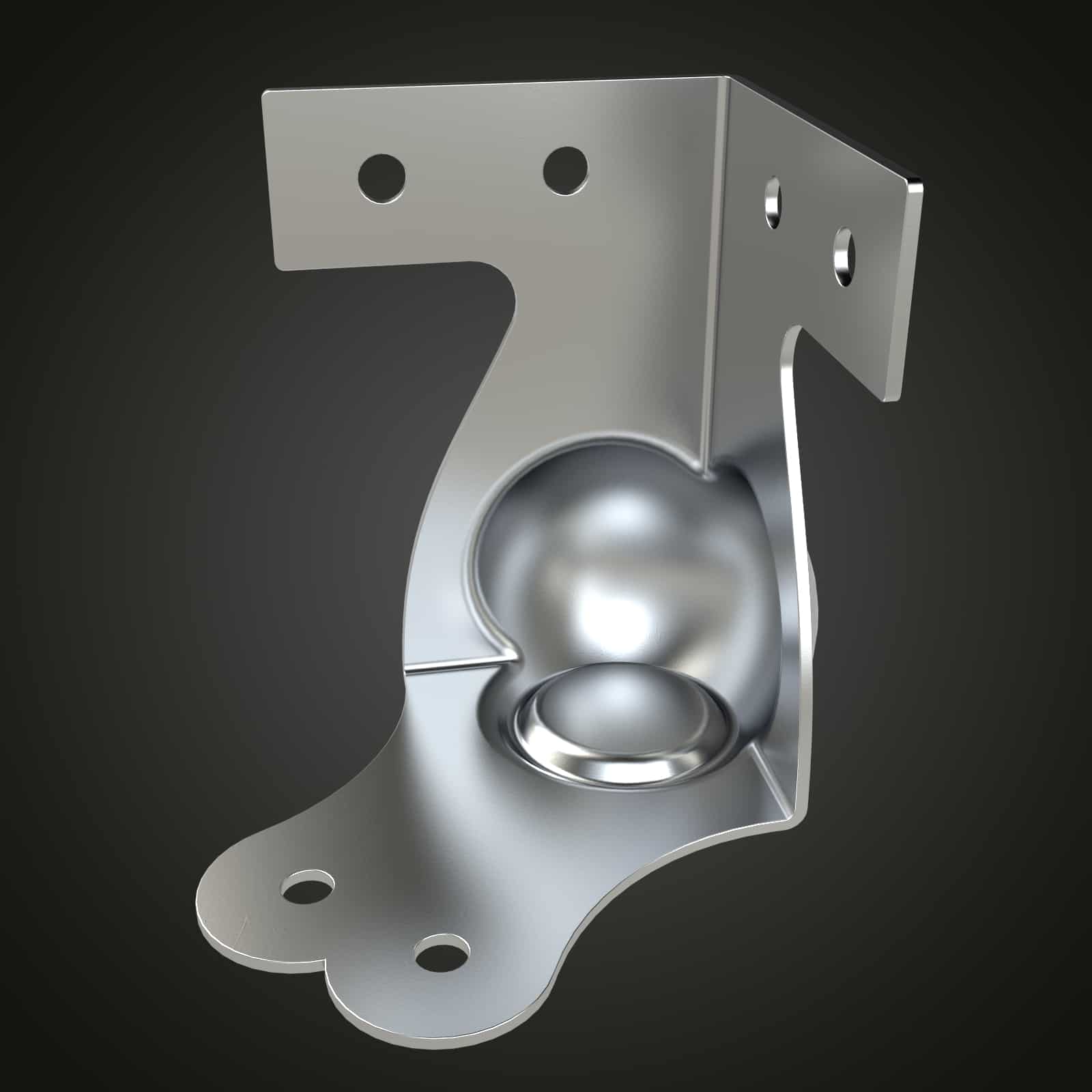 A brace ball corner is a combination of a brace with a ball corner. This desire reduces the number of parts on a case while also strengthening the case. 
ARMOR C3152 Large Brace Ball Corner 70MM Lid Height has internal height of 70mm and is suited for most case lid, or shall base design. 
The 70mm internal height suits case lid with SA30 30x30mm or SA35 35x35mm angle extrusion and most edge extrusions.
Indented ball corner helps in stacking of multiple cases on top of each other. Its indent provides the support to the stacked road case and avoid slipping from the top.