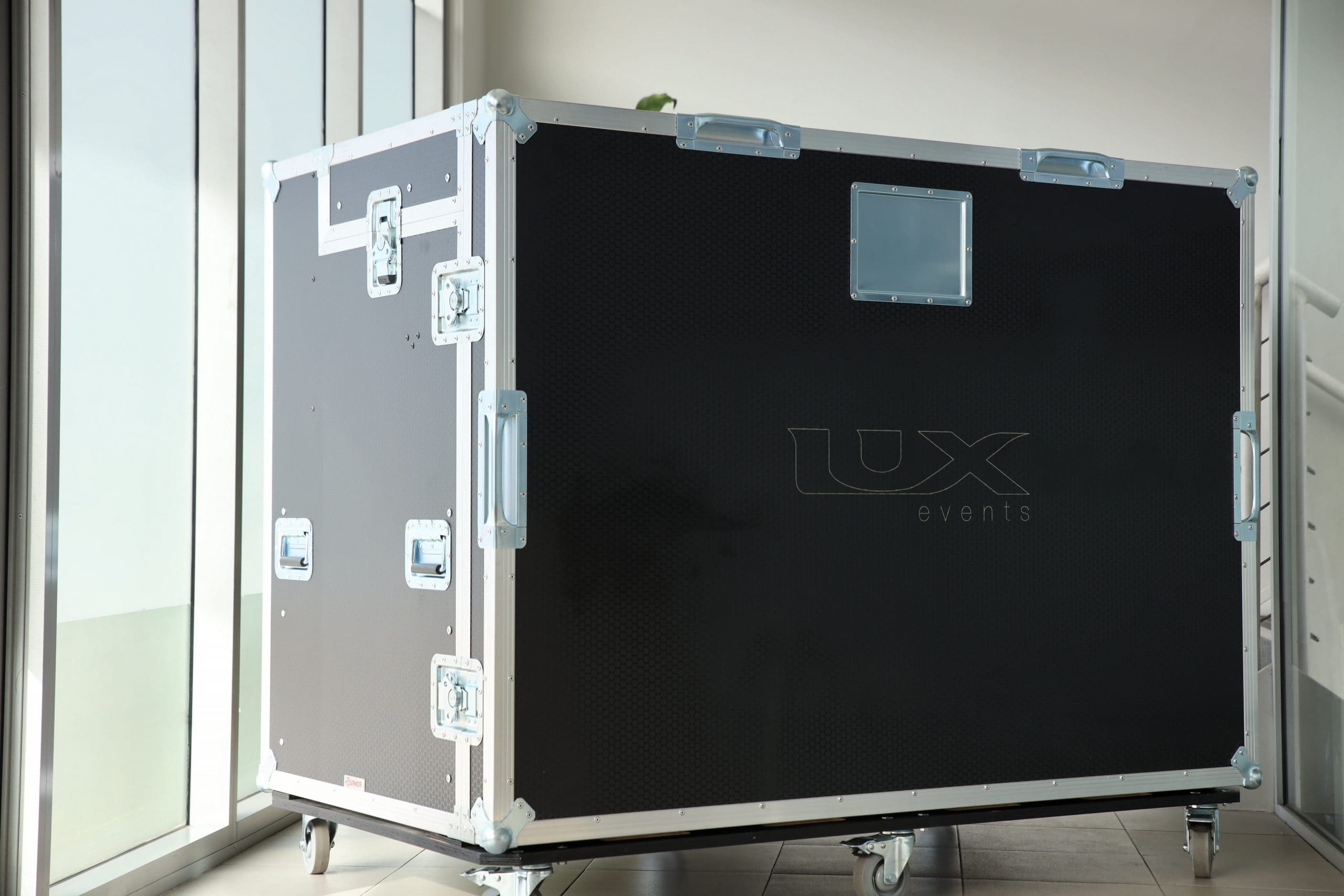 Video Production Workstation Case
A customized workstation case useful for video production tasks with additional storage space 
A Video Production Workstation Case with exceptional features
The video production process consists of 3 main steps: pre-production, which is the planning stage for mapping out your strategy and script for the video, production is the phase in which the video is shot, and finally post-production, which involves editing the video, adding music and other effects.
Armor Road Cases has come up with a one-stop solution for the entire video production process. We have manufactured a video production workstation case for Lux Events, an event management company based in Australia. This case has some distinctive features. It is designed in such a way that speakers can be mounted on to it. Another unique feature of this customized case is that it has two pull out platforms. These platforms provide space for two users to work at the same time, allowing them to control their respective platforms without disturbing each other.
The case has a front door which can be removed with ease. Corner handles have been integrated on the front door. There are recessed handles on both sides of the case to navigate it easily. At the backside of the case, an access panel with latch is built to retain the structure strength of such a large case.
This access panel is on torque hinges allowing it to stay open when flipped up. This allows maintenance work and any upgrading work, to be done from behind the case, hassle-free. Also, a provision has been made in the case for three groups of rack spaces underneath for storing various processors. We have applied a combination of expert knowledge, design and craftsmanship to create a personalized case that involves standard features, as well as tailored additions to meet their needs.