We introduce you our newly completed Obsidian Onyx NX4 Flight Case for Show Systems Australia. Show Systems is among Australia's top entertainment, lighting, and production companies. Show Systems is a returning client as we have built other similar console transport cases for them.
Our client Show Tools requested that we designed another custom console case, and this time it was an Obsidian Onyx NX4 flight case. The Obsidian Onyx NX4 is a powerful, innovative, and feature-packed visualization lighting console system. We ensured that the all Penn Elcom hardware transport case is designed to protect and serve during the lighting console operation.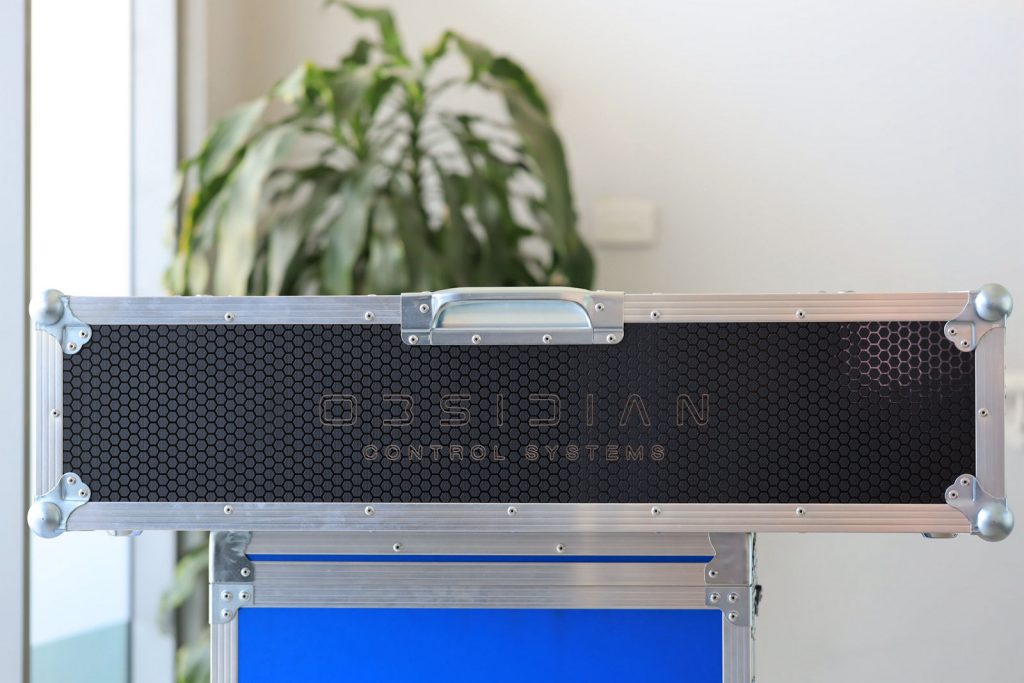 The Obsidian Onyx NX4 Flight Case structure was built with quality plywood, which ensures that it can protect the NX4 lighting console.
Due to the nature of the NX4, we decided it would be best for the custom NX4 transport case to feature a front removable lid. Its lid pattern would help the Show System team to access the NX4 without issues or stress. The custom transport case also features a hinged handle, ensuring that our client can transport the NX4 case with ease.
The NX4 custom console case interior was designed to house the console. Also, it features an innovative idea: storage under the console where the Show Systems team can store things like cables needed for the operation of their lighting console.
We then engraved and branded the Obsidian Onyx NX4 Flight Case with the Obsidian logo and name as required by our client. Do you have a similar console case need? Or you want to design a new console case for your business or personal need? Don't hesitate to contact us.