Here is another road case we built for B.Braun to transport their expensive instrument Orthopilot between warehouse and hospitals.
The Orthopilot comes with a flip down screen with adjustable height, as well as wheels for easy handling. The customer requires minimum movement of the instrument within the road case while they are in trucks. Our designer came up with custom EVA and PE foam design that will hug the instrument in road case at different level, as well as removable PE foam to ensure the flip down screen is supported from both sides.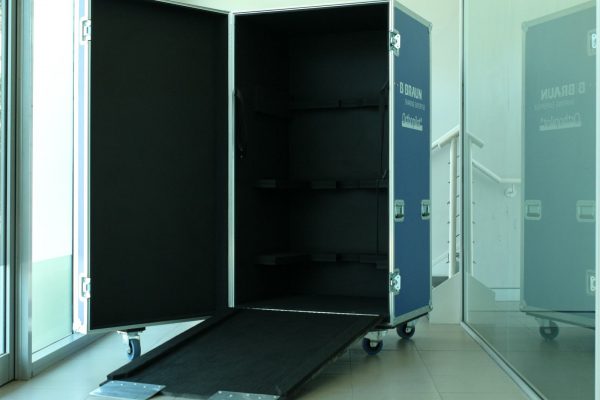 The road case come with a built in ramp and guide rail on both sides of the ramp so the instrument can be pushed into the road case by one person only eliminating the risk of falling off ramp during this process. The ramp can then be flipped up and secured in place so the front door of the case can be closed.
We have done similar cases for other customers for transporting a mobile bar, as well as mobile coffee machine for trade shows. All these product are heavy and come with wheels so a built in ramp is much desired.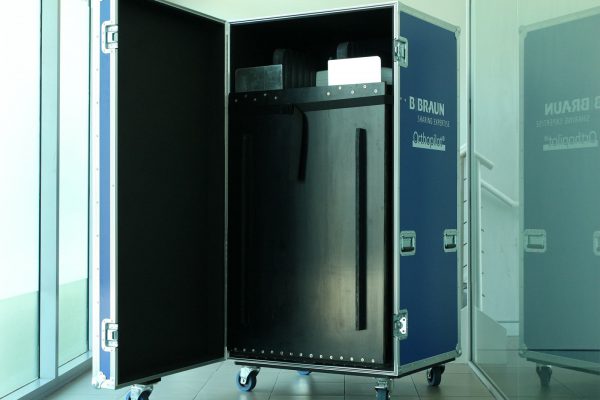 Logos and also product model are screen printed on the road case for branding and identification purpose.