We are proud to present our precision built medical transit cases for Victor Sports, providers of a comprehensive range of sports medical and rehabilitation appliances.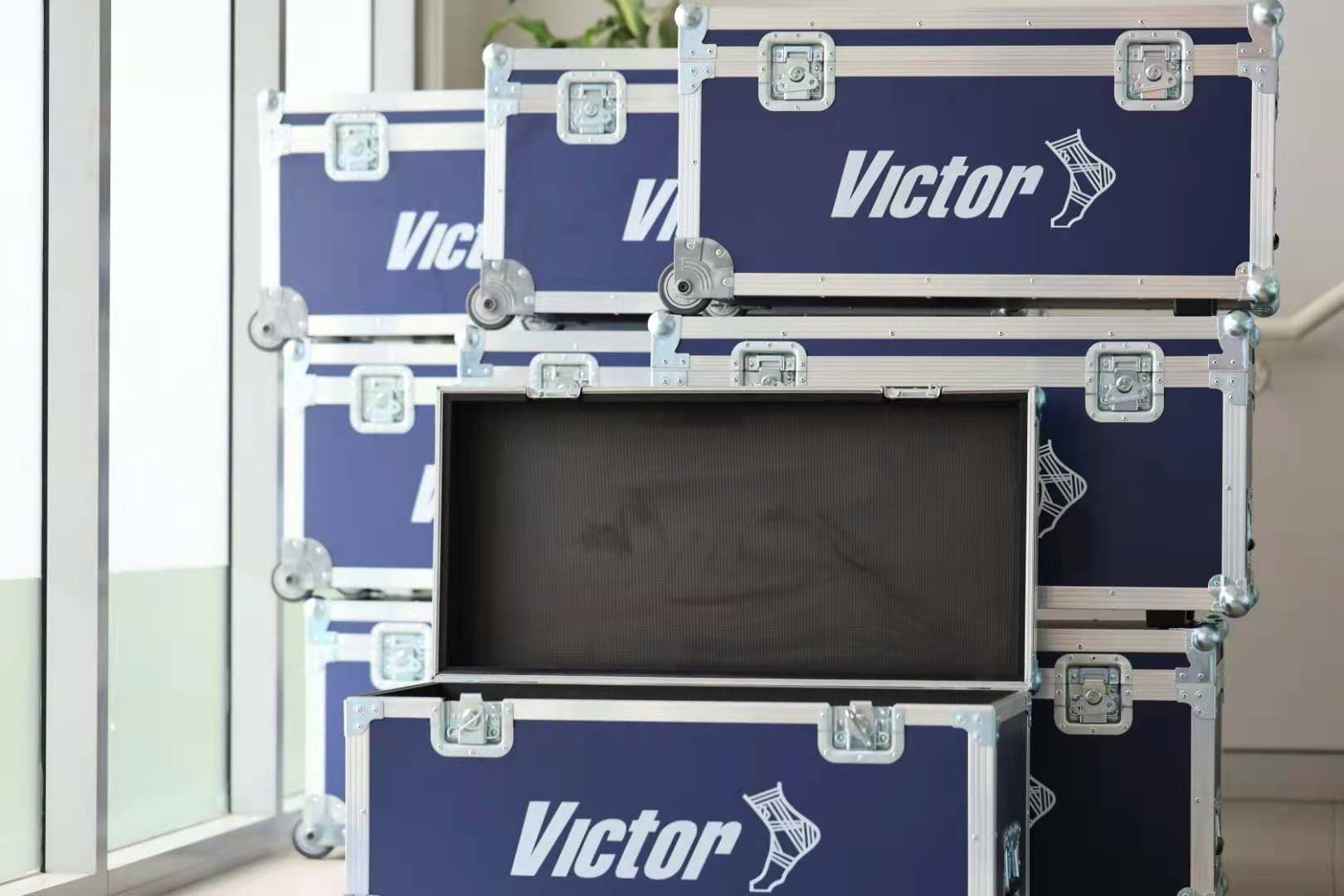 Victor Sports' need for robust, high quality cases to safely transport medical equipment to sporting venues and athletes in need was specific, and the solution we designed is bespoke.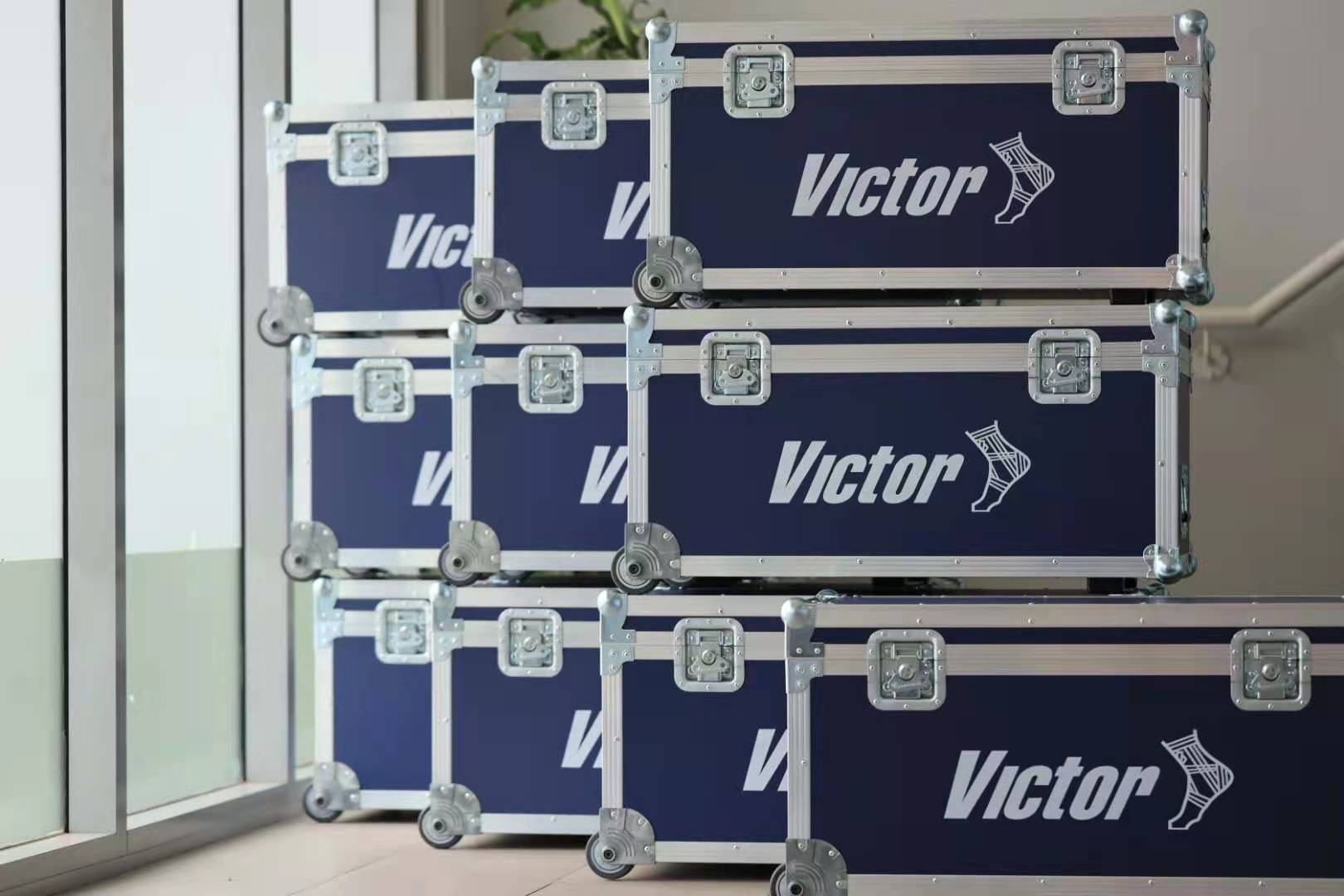 We designed the medical transit cases, with navy blue laminated plywood panels for a high strength to weight ratio, high impact resistance and panel shear that is almost twice that of solid timber due to its cross laminated structure.
We also used recessed castors for a low profile that is easy to store in a locker or storage room but allows the case to remain highly mobile when transporting large amounts of gear or heavier items. 10mm foam lining keeps more fragile medical equipment safe, and we also offered custom logo printing to allow the client to express their brand wherever their equipment is used.
It was a pleasure working with Victor Sports and to be able to provide our client with a bespoke, robust transportation solution for their products. Are you also in need of a similar custom transport case? Contact us today to get started on the solution to your transport problem.