Armor cases designed a unique and excellent drawer flight case for Masey Cosmetics. Masey Cosmetics is a leading Australian makeup company. They provide makeup artists with excellent makeup tools with a premium price tag.
Our client needed three custom exhibition cases for the trade show in which they'll be attending. These cases were to be lined up next to each other to serve as their trade show counter and display their products on top while the case drawers were used to store samples.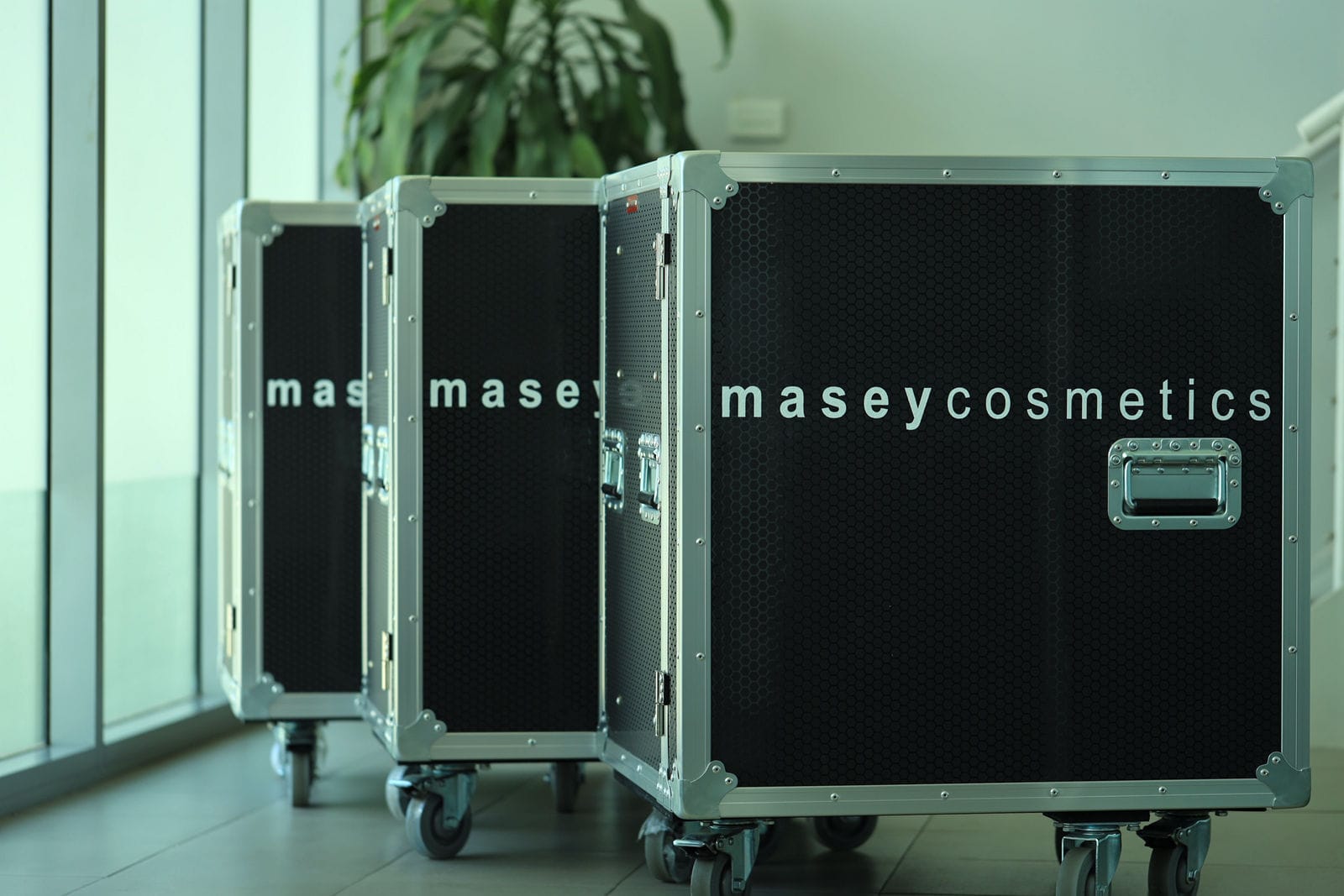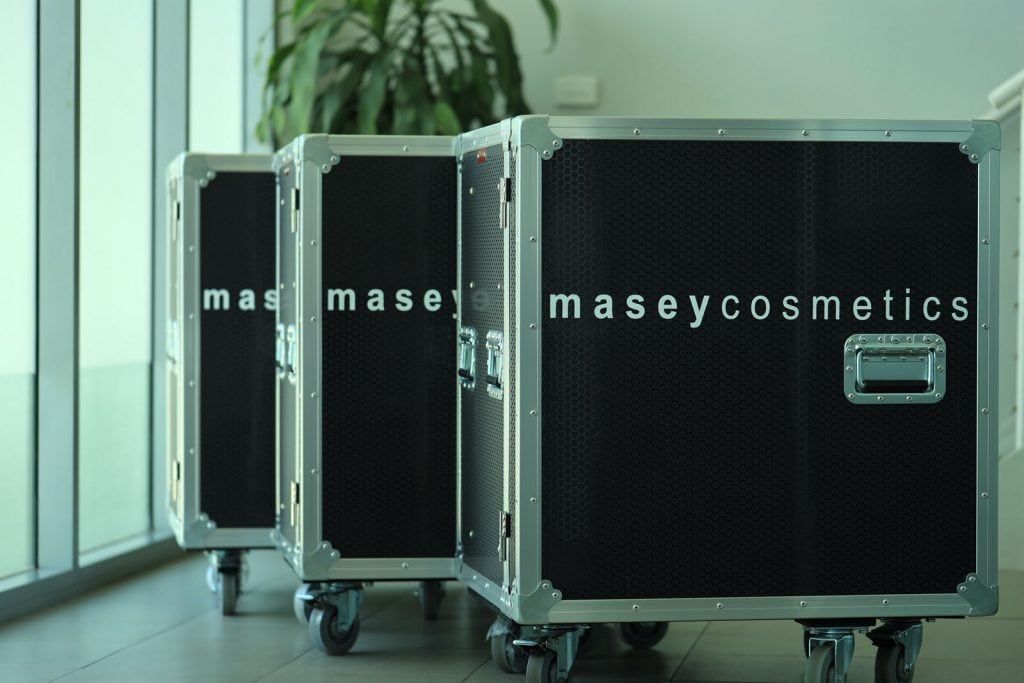 We are familiar with this kind of task, but we didn't do a copy and paste work. We designed a unique case that satisfied our client. The cases were fitted with four internal drawers of various sizes to ensure different cosmetic samples can be arranged in each drawer.
The honeycomb designed custom road cases features four Carjet heavy duty castors each to ensure that the Masey Comestics don't have a hard time moving the cases. The cases also were built with top quality plywood, and its structure was made more robust by the addition of aluminium extrusions.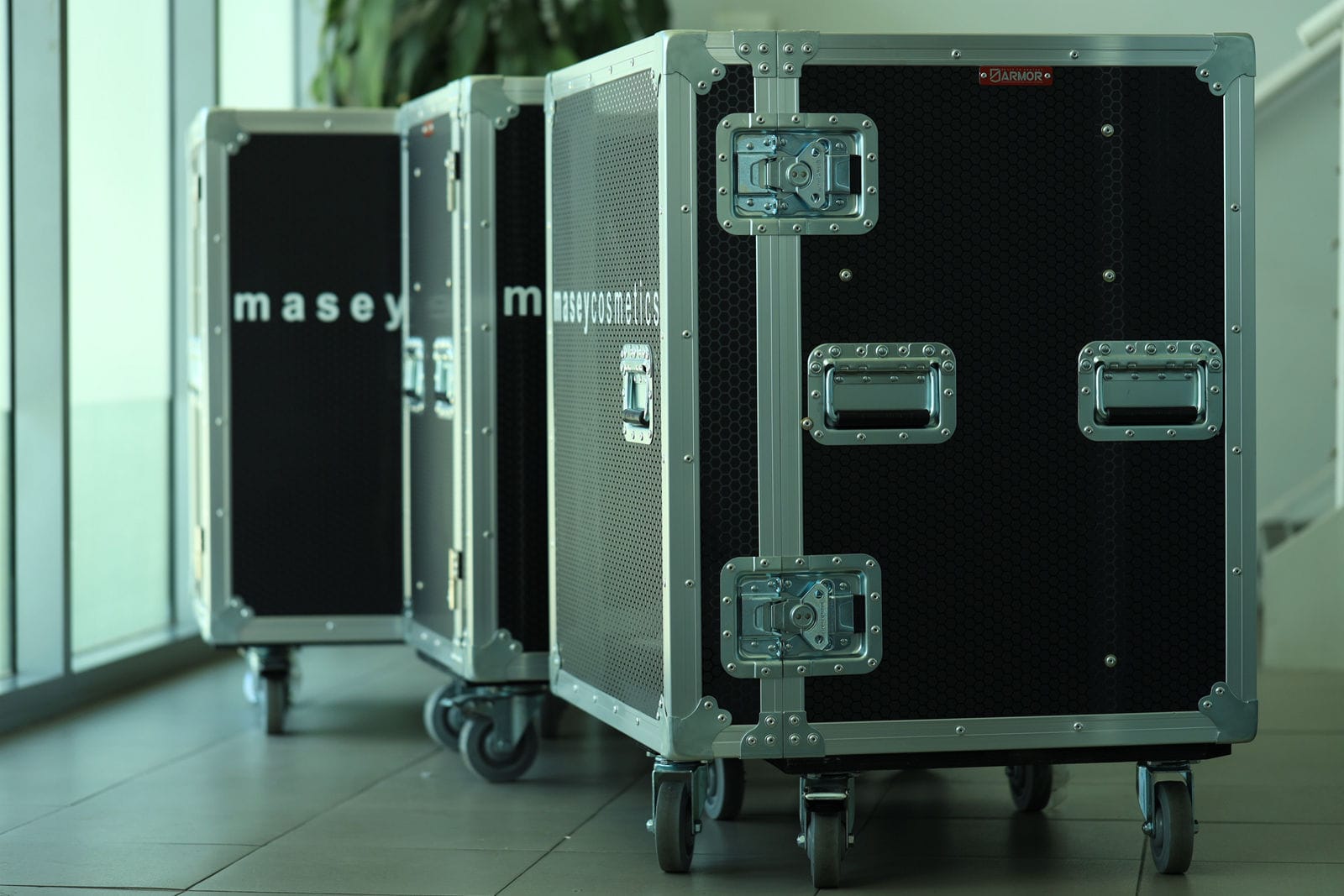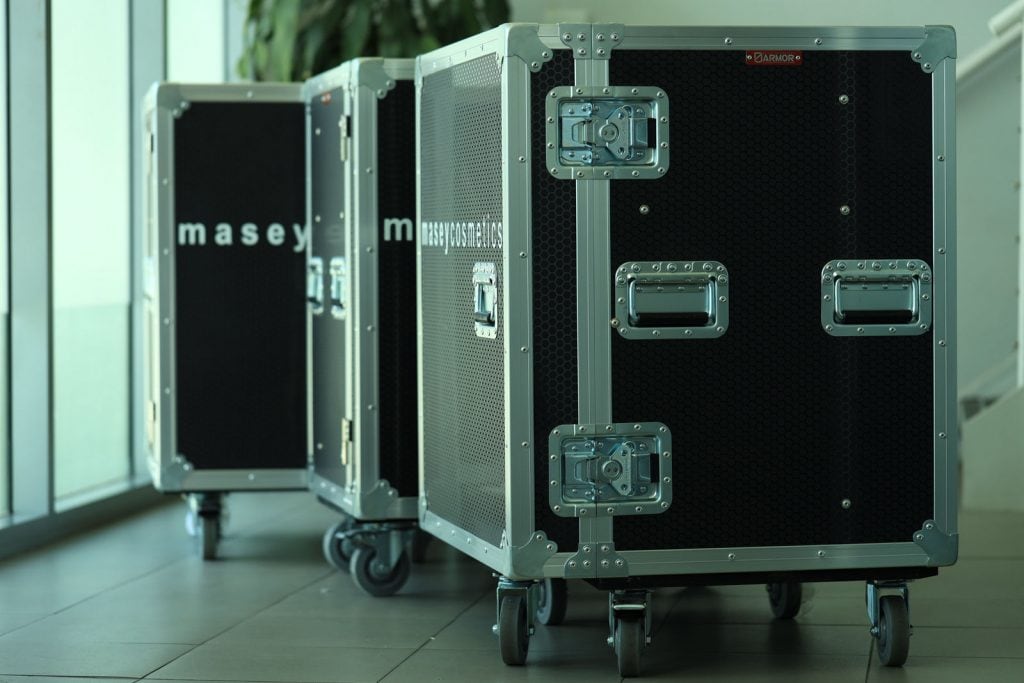 We also designed the custom exhibition cases to feature removable front doors that allow easy access to their contents. Also, these cases feature pull out handles which helps the cosmetic company team to handle the custom drawer cases easily.
Do you have similar needs just like our client, or do you need a unique custom flight case? Contact us today, and we will be more than willing to help you get your dream road case.