It's amazing when you have an idea like a custom transport case design of what you need, and you watched that idea from idea stage to design and then to total production. That is what we offered our client Thomas Marcusson for his DJ Moss creation heading to Melbourne for an exhibition.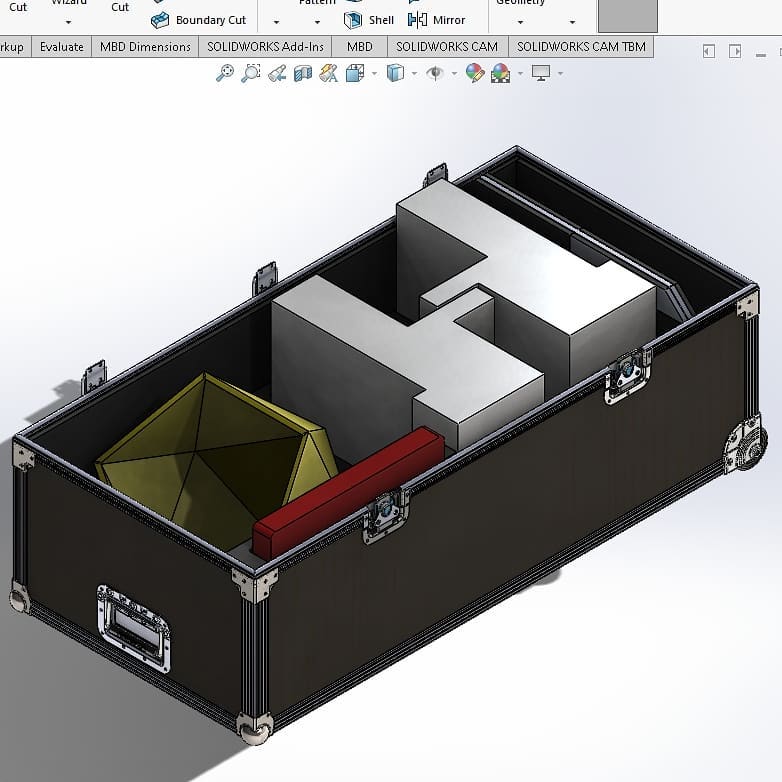 The custom exhibition transport case was designed with our industry-leading digital tool—the Solidworks software. Our client calmly explained what he needed for the case and the applications that would be put to use.
We used our software to get the best design for the case and its foam inserts design. The work was presented to our client in the 3D form to approve, as you can see some of the samples in the images.
The external framework was designed with a 9mm lightweight flight panel for the custom transport case development. The case comes with a hinged handle that aids in its movement and a lift-off lid, which will allow easy access to the case contents.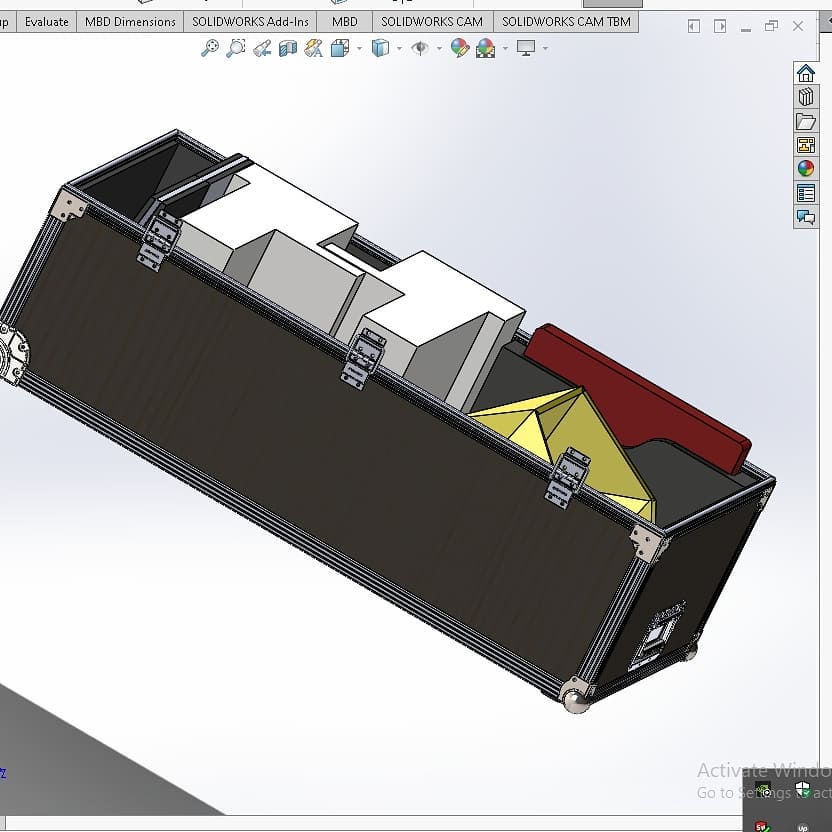 The case features custom foam inserts which our client required. The foam inserts were expertly cut out using our CNC custom foam cut technology to ensure we get the accurate dimensions and shapes needed by our client Thomas.
We are happy that our client was satisfied with the work we did. If you have a similar need or a unique need for a custom carry case, don't hesitate to contact us.