Did you know that Armor cases can plan, design, and produce tour label reusable that have backing adhesive and can be reusable on various transport cases? If no, we introduce our various designs for our clients, PQI Audio Visual and Grande Experiences.
Grande Experiences is the company that creates the world's most visited multi-sensory experiences, and Our client PQI is one of the best companies in the Audio-Visual industry.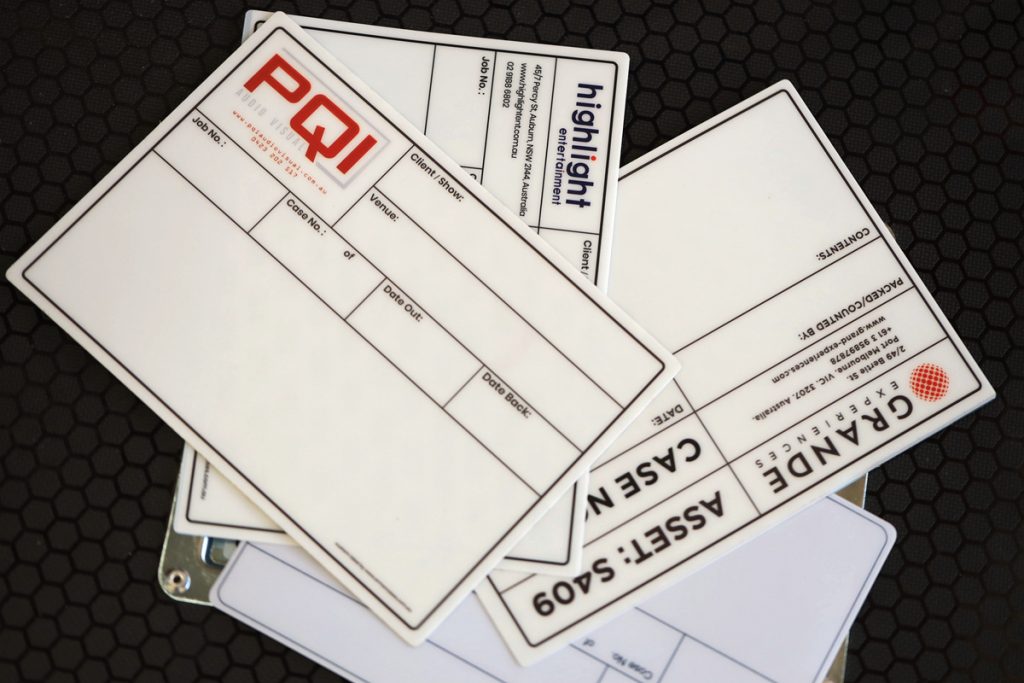 Our clients, the Our client PQI Audio Visual and Grande Experiences, requested that we design and produce tour reusable labels and their specification fit 3m backing adhesive, suit Penn Elcom d2116 label dishes that can be reusable—that is, write, wipe off, and write again with a marker.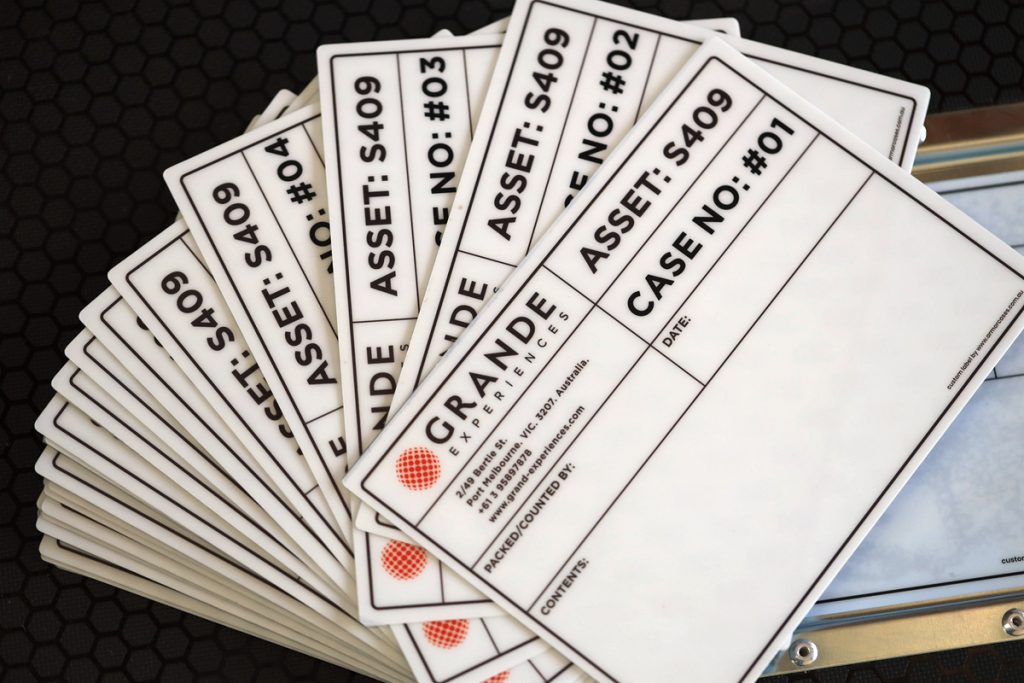 Since our team is well experienced and well equipped to carry out this exciting project, we designed the reusable labels with high-quality materials, which ensures durability and a higher lifespan. The Penn Elcom d2116 label dishes were designed in record time and delivered to our clients.
Do you love what you see in the images? Or do you need a similar tour label reusable and back adhesive for your transport cases or any other use? Don't hesitate to contact us.